5 Captivating Tooth Gem Designs We Can't Stop Looking At
May 11, 2022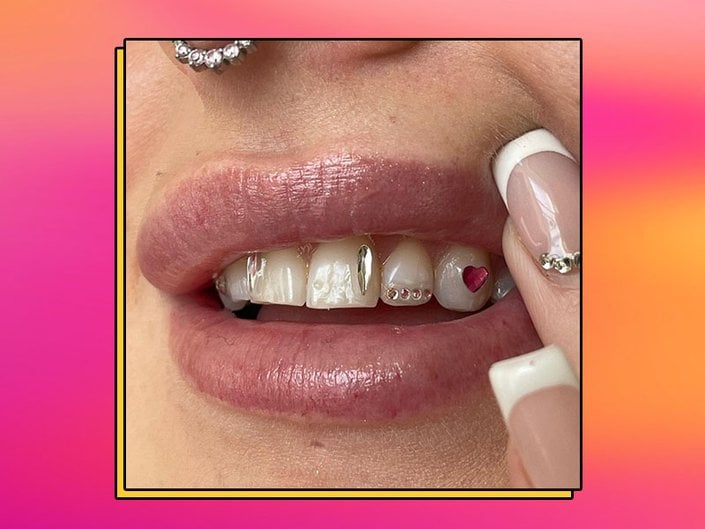 From embellished hair parts to Y2K-inspired makeup trends, bedazzled beauty has taken over this year. Face and hair gems aren't the only popular embellishments, though — you can also get your sparkle fix with tooth gems. If you're thinking about getting tooth gems, find some inspiration with the carefully curated looks, below.
Simple Studs
If you're new to tooth gems, keeping things simple is a good way to decide if you like them. We recommend having your dentist oversee the process. Consider adhering clear studs on your incisors or canine teeth for a subtle introduction to the look.
Curated Collection
Tooth gems come in all shapes and sizes — from minimalist studs to dainty hearts and oblong gems. When you mix and match different shapes, the result is a custom curation, like this set by
@moojems
.
Evil Eye Design
For those who want to make a statement, try blinging out one tooth in a unique design. Here,
@krystalize.lx
created an evil eye with blue, clear and black studs.
Special Numbers
While some of the most popular tooth gems are studs made from crystals or cubic zirconia, there are also uniquely shaped gems,like these numbers. Commemorate a special date, area code or just add your lucky numbers with number-shaped tooth gems for a personalized smile.
Full Bling
Go big or go home! For a truly eye-catching smile, have your dentist create blinged-out designs that cover multiple teeth, like
@toothgemsbymeli
did for her client.
Photo: @moojems, Design: Juliana Campisi
Read more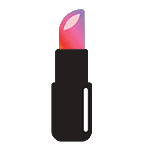 Back to top