Uniliner is The Unexpected Trend That's Taking Over Social Media — Here's How to Try It
November 05, 2021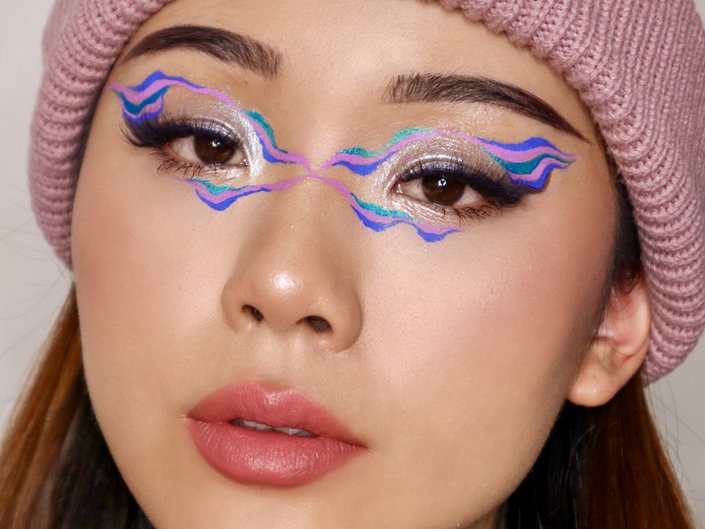 If you're on any form of social media (who isn't these days) you've probably come across the "uniliner" makeup trend. This unique trend crosses the boundaries of traditional eye makeup application — literally — by extending bold eyeliner over the bridge of the nose to create a unibrow-esque effect. The look originated by Jacinda of @adultsdrink on Instagram, and has since gone mainstream with thousands of people trying out the graphic look. We tapped makeup artist and influencer Sharon Wu to create her own rendition of uniliner, and the results are magical. Recreate her ethereal look by following the steps below.
STEP 1:

Create a Shimmery Base

Before you begin to craft the uniliner, lay the groundwork by applying eyeshadow. Here, Wu uses two shades from the Urban Decay Naked Cyber Palette — she swipes Static, a silvery-blue shimmer shadow, across her eyelid and brightens the inner corner of her lower lash line with Not A Bot, a peachy shimmer shadow.

STEP 2:

Draw the Uniliner Shape

Using the NYX Professional Makeup Epic Wear Liquid Liner in Lilac, start to sketch the base of the uniliner in the shape of a squiggly X, alternating between a thin and thick application throughout. The center of the X should cross over the bridge of your nose right between the inner corners of your eyes and extend both along the eye crease and half way under the eyes.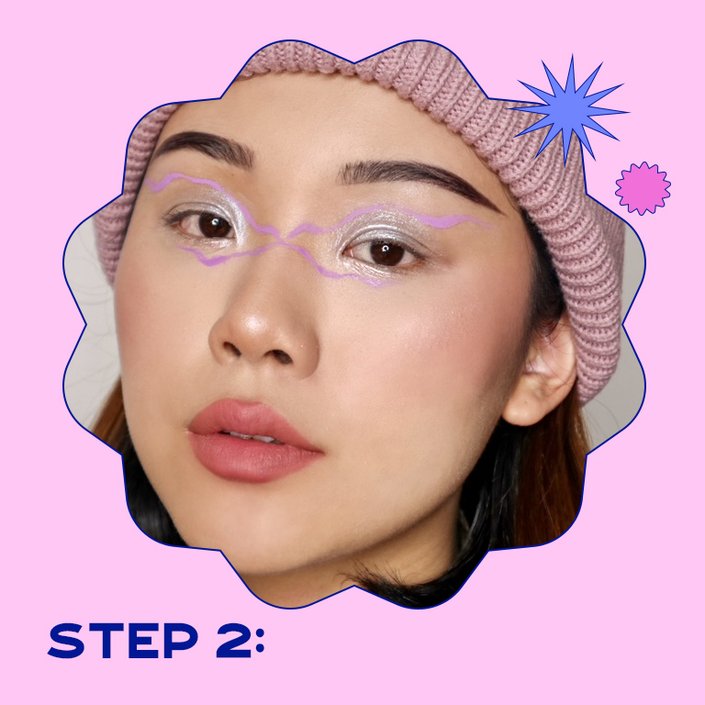 STEP 3:

Build Up the Uniliner

Build on the uniliner base with the same eyeliner in Sapphire and Lilac, as well as the NYX Professional Makeup Epic Wear Metallic Liquid Liner in Teal. Draw different colored stripes on either side of the original lilac liner to add dimension and color. "Instead of outlining the entire X, I built up the parts that were near the inner corners of my eyes and the outer corners of my eyes," Wu explains.

STEP 4: 

Define Your Eyes

Add definition to your eyes by lining your upper lash line with the Urban Decay 24/7 Glide-On Eye Pencil in Empire. Create a small wing and connect it to the uniliner at your outer corners so it appears that the uniliner and eyeliner flow into each other.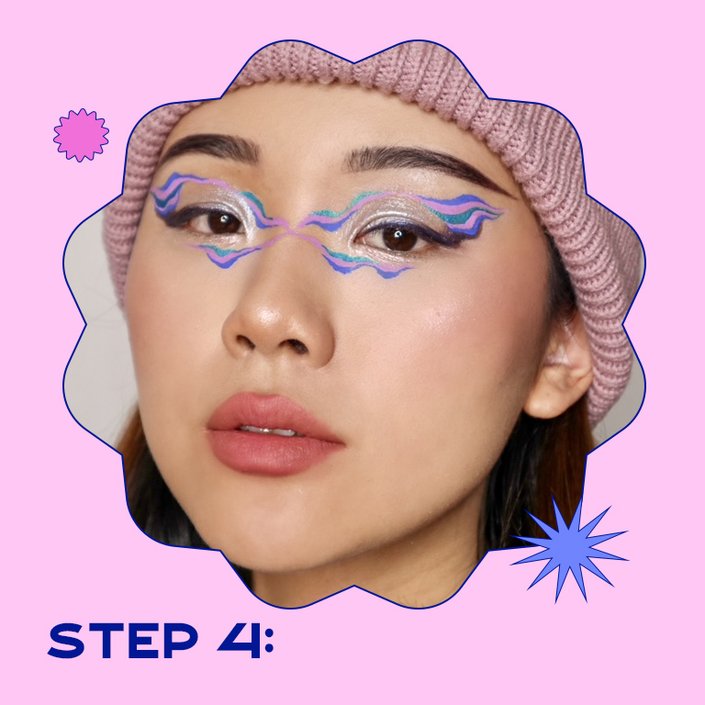 STEP 5:

Add Finishing Touches

Apply mascara and false eyelashes to complete the look.
Photography and Makeup: Sharon Wu @sourandnasty, Design: Hannah Packer
Read more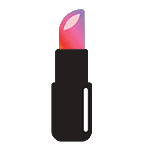 Back to top