Put Down the Lube! 7 Things You Should Never Use as Face Primer
January 13, 2022
TikTok has supplied us with some really awesome makeup hacks, but occasionally we'll see a viral beauty trend that has us questioning, well, everything. Lately, my feed has been flooded with people using lube as a face primer — yes, seriously. Instead of trying this suspicious trend for myself, I asked the pros if it actually works, and unsurprisingly, they highly advise against using lube in place of primer. "TikTok may be known for makeup hacks, but put the lube down people!" says celebrity makeup artist Michael D. Patterson. "Many of the hacks you see are for clicks, and as fun as they may look, most of them are impractical."
This got me wondering what else you should never use as a primer, and it turns out there are quite a few things you should definitely avoid. Get more details about why you should refrain from using lube on your face and find six other things that you should never substitute for primer, below.
Lube
Over half of the experts I spoke to emphasized the importance of never using lube as primer — for a variety of reasons. According to makeup artist Jenny Patinkin, many of the ingredients found in lube can wreak havoc on your face. "Dimethicone, fragrance and even spermicides can sting your eyes, taste awful or make you break out," she says.
You can also ditch the idea that it will leave your skin feeling moisturized and smooth. "Not only is lube icky, sticky and wet, but it also lacks any skincare benefits," says Sarah Uslan, founder of LULA. "They also tend to be silicone heavy and can dehydrate most skin types," adds celebrity makeup artist Jamie Dorman.
Perhaps the most important primer quality is its ability to lock makeup in place — which lube can't do. "It's not created for all-day wear on the face," says Terri Bryant, founder of GUIDE Beauty. "Let's put it this way, I love my peppermint foot cream, but you won't find me using that anywhere else either."
Self-Tanner
We're all for using self-tanner to maintain a glow year-round, but you should think twice before using it in place of your primer. "It seems crazy, but I've known people to do this before makeup to give them instant color," says Charlie Riddle, Global Beauty Director for Stila Cosmetics. "The problem with doing this is that you aren't giving the self-tanner enough time to set and develop. Putting something liquid, like a foundation, over it can make you look splotchy and even change the tone of the foundation."
Vitamin C
We're not telling you to ditch your vitamin C serum, but don't use it immediately before applying your foundation. "Most Vitamin C serums don't react well with makeup and will cause foundation to pill," says Ariana Rose, makeup artist for StyleSeat. Give the serum adequate time to fully sink into your skin, and apply moisturizer before starting your makeup routine.
Coconut and Olive Oils
"I've seen so many household items used as primer over the years but one of the worst is coconut oil or olive oil," says Gabriele Trujillo, founder of Alamar Cosmetics. "Using oils as a primer is extremely counterproductive. They'll break down your makeup so quickly and will leave you looking like a greasy mess with makeup that's literally melting off your face!" Keep the oils in the kitchen — unless you're using coconut oil as a nighttime moisturizer.
Hand Sanitizer
Hand sanitizer became your bestie over the past two years, but keep it far away from your face. "It's way too thick and because of that a coat or film will form over your face," says Brittany Lo, founder of Beia Beauty. "Anything that is too thick and doesn't absorb well into your skin will cause your foundation to pill and inhibit the rest of your makeup from sitting nicely on your skin."
Laxatives
This one may seem like a no-brainer, but according to celebrity makeup artist Nydia Figeroa, some people swear by it. "A product that is used by many makeup artists and was made popular by influencers is Milk of Magnesia — it's an over-the-counter laxative and antacid medicine," she says. "The thing is it's not safe for the skin because it contains bleaching agents, hidden active ingredients and causes the skin to become extremely dry which will cause damage and irritation if used consistently."
Crisco Shortening
If you bake regularly, you know exactly what this is. "In the kitchen, Crisco shortening is used to line a pan or cookie sheet (aka prime) so that the final product slides off easily," says Melissa Baker, Director of Education for Merle Norman Cosmetics. "Using it on your skin would provide some surface 'moisturizing' properties and certainly provide 'slip,' but the oils can be problematic for acne-prone skin. As for applying foundation on top, you'd probably be shortening its wearability."
Need help finding a product you can actually use? Try one of the following face primers. Whether you prefer a matte or dewy finish, find longwear options formulated with skin-loving ingredients below.
1 / 6
Plump, refreshed skin is just one pump away with this supercharged primer. Formulated with a special mix of five electrolytes and vitamins, it moisturizes and energizes your skin creating a foolproof base that grips onto makeup.
2 / 6
Available in two shades — Rosa for fair complexions and Ambra for medium to deep complexions — this multipurpose face illuminator works as a primer to smooth skin for makeup application, a highlighter for a subtle glow and as a hydrating facial moisturizer.
3 / 6
This silky vegan primer glides onto skin leaving it feeling hydrated, smooth and prepped for makeup. It works overtime throughout the day to ensure foundation and concealer doesn't settle into fine lines.
4 / 6
Control shine, blur pores and create a solid base for your makeup with this longwearing face primer. Not only does it keep makeup locked in place for up to 16 hours, but it also contains SPF 20 for added protection against UV rays.
5 / 6
The unique jelly texture soothes the skin upon application and acts as a makeup magnet to ensure it stays put for up to 24 hours. A combination of plant extract and glycerin in the formula ensure skin stays adequately hydrated throughout the day, too.
6 / 6
Shield your skin from the harmful effects of pollution, reduce the appearance of redness and keep your makeup intact with this makeup-skincare hybrid. When applied, it melts into the skin to create a smooth base for all makeup and provides a lit-from-within glow that lasts for hours.
Read more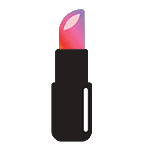 Back to top