Matte Nail Polish: Runway-Ready Looks and DIY
July 24, 2017
We've all done the shiny nail thing. And it's lovely. But for today's tutorial, we're turning things around and making it matte. And because getting crafty with beauty supplies is one of our favorite ways to spend Manicure Monday, we're making our own matte nail polish as well. Yes, you read that correctly. Don't worry, it's as easy as 1-2-3!
But if you'd rather not whip up your own nail enamel (we can't all be do-it-yourselfers. That's why there's food delivery services), we've also got two fresh-from-the-runway nail looks you can recreate with an (already available) matte top coat. As if all that weren't enough for you, we have tips! Loads of tips for perfecting your matte nails from the same manicurist that Lady Gaga uses. For reals. So, no matter what your skill level, you can become a matte nail polish master.
Runway-Ready Matte Nail Polish Look #1
The matte look has also proven popular among designers at New York Fashion Week. For the Alexander Wang Spring/Summer 2017 show, Michelle Saunders, essie celebrity manicurist, wanted the models' nails to have a "sanded-down" effect that would evoke days spent hanging out at the beach. To recreate the look yourself – if office life is keeping you from frolicking in the surf – it just takes 4 steps: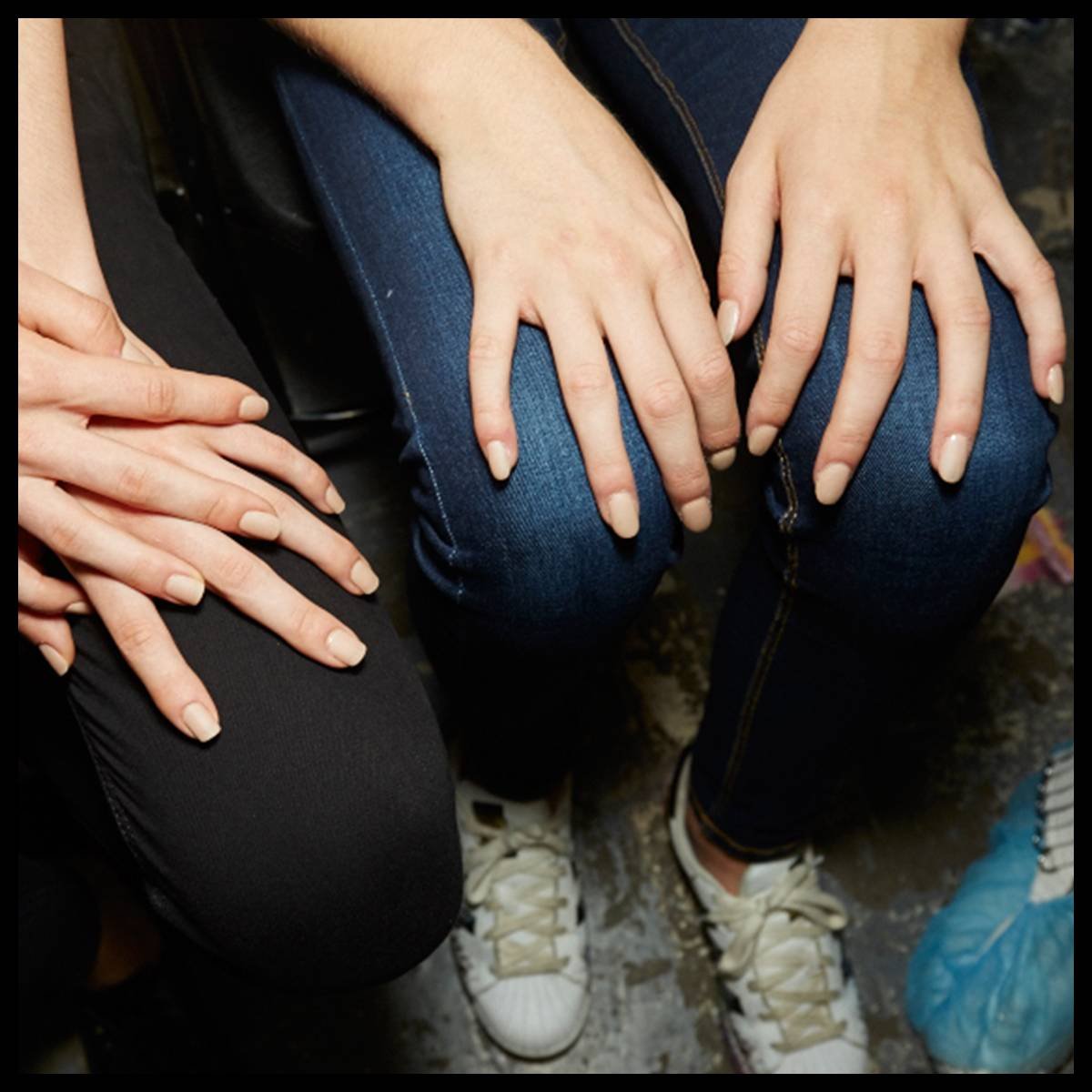 Step 1. Apply Base Coat
Sweep one coat of essie ridge filling base coat over nails to create an even surface.
Step 2. Use A Neutral Shade
Paint on one layer of essie cocktails and coconuts, a slightly shimmery neutral polish reminiscent of—you guessed it—sand.
Step 3. Double Up on Color
Follow with a coat of the sheer beige essie au natural.
Step 4. Make the Finish Matte
End by brushing on essie matte about you top coat for the desired sandy finish.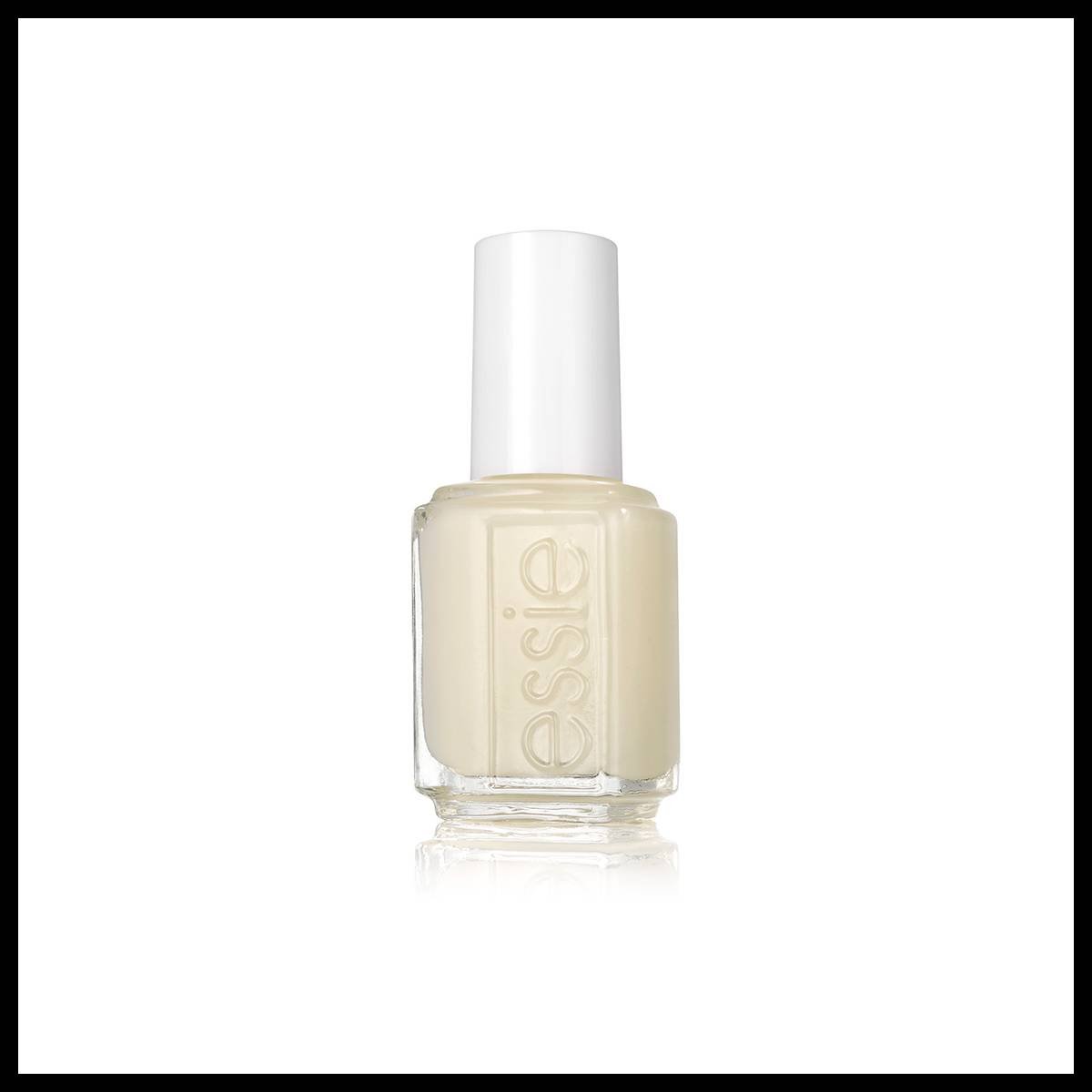 Runway-Ready Matte Nail Polish Look #2
Another way to use a matte top coat is as a base for nail art, which is what celebrity manicurist Rita Remark, essie global lead educator, did for the Jonathan Simkhai Fall/Winter 2016 show. Simkhai presented cable knits on the catwalk, so Remark devised a corresponding sweater design for the models to feature on their nails. To do it yourself, follow these 6 steps: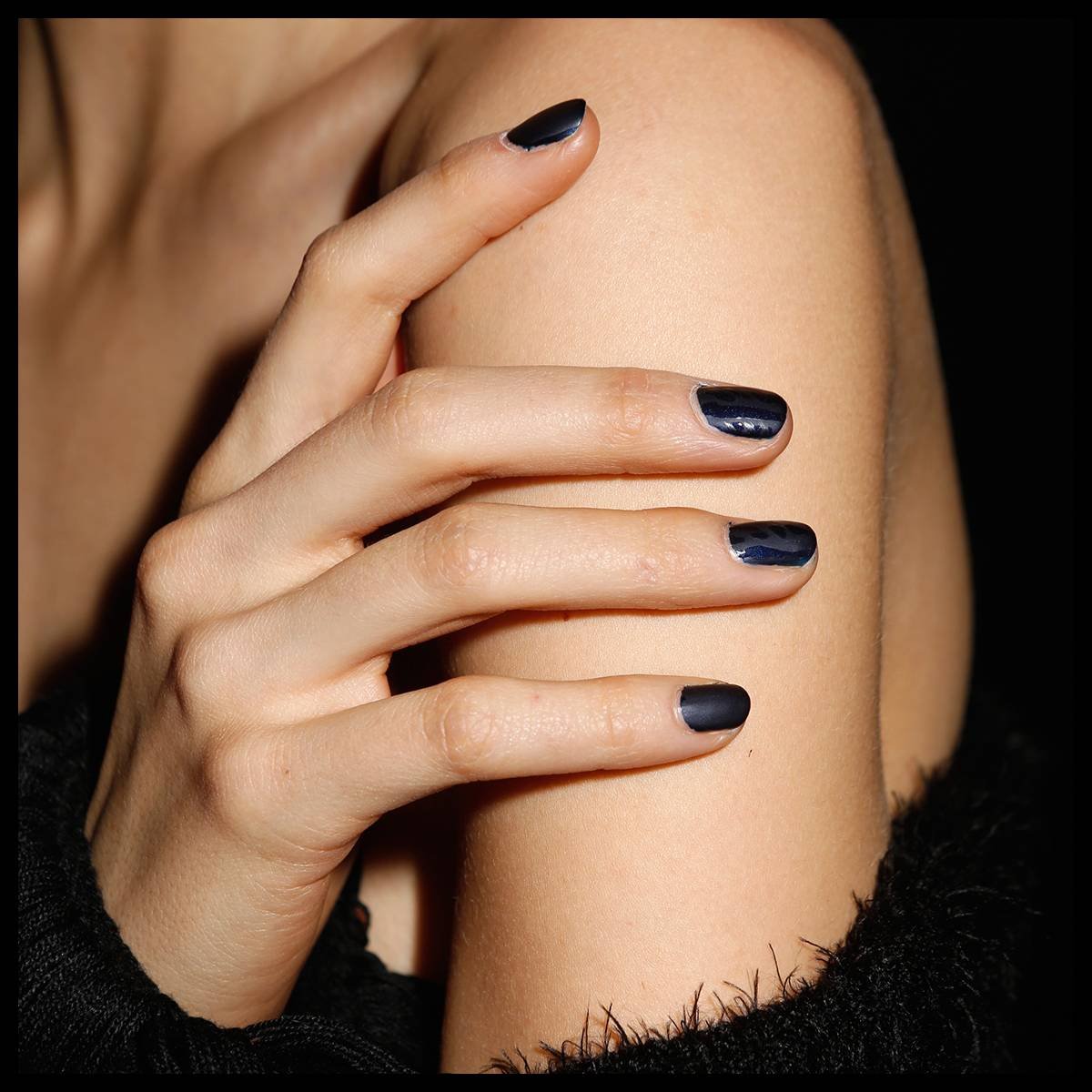 Step 1. Brush on Base Coat
Once again, apply a coat of essie ridge filling base coat to get a smooth work surface.
Step 2. Go dark
Follow with two coats of dark blue essie midnight cami.
Step 3. Top with Matte Polish
Paint on one layer of essie matte about you top coat.
Step 4. Add Shine in Swiggles
Here's where it gets fun. Dip a striping brush in essie gel setter top coat, then draw diagonal S shapes down the center of the middle and ring fingers.
Step 5. Paint Vertical Stripes
Using the same striping brush dipped in more essie gel setter top coat, paint a vertical line on either side of the S shapes.
Step 6. Draw Diagonal Lines
Still with your striping brush, draw downward diagonal lines on both outer nail sections. Ta-da! Instant sweaters for your nails!
Matte Nail 101
No matter what look or designs you go for, arm yourself with some basic matte nail knowledge.
The Right Buff.
When doing a matte manicure, Saunders likes to prep the nail by buffing it lightly with an extremely soft buffer before laying down the base coat to make sure she gets smooth coverage.
Hang Time.
Hint: According to Saunders, matte top coats take about 5 minutes longer to dry than do shiny ones, so be sure to adjust your waiting time accordingly.
Welcome Matte.
Don't worry that only certain colors look good matte. Saunders believes that any shade can make a great matte. NYX makes 84 shades of nail polish, so you'll have plenty of options to work through if you don't believe her.
Arty Party.
"I always have essie matte about you top coat in my kit and frequently use it to give a manicure a subtle twist," says Saunders. For example, after applying your favorite colored enamel to nails, Saunders likes to paint essie matte about you top coat at different angles as you would with negative space. "Leave the moon free of polish and use the top coat there instead," she says. "Or do that at the tip or on a diagonal." You could also use a colored matte polish, such as one from the YSL Beauté La Laque Couture The Mats collection, to create your designs, like a stripe of matte down the center of the nail or a French manicure with the matte polish on the tips. In that case, you wouldn't use a top coat, lest you negate the matte effect.
What A Hack.
Saunders discovered the following trick at New York Fashion Week: Apply your matte top coat over a metallic nail polish such as NYX Nail Lacquer in Navy Star or L'Oréal Paris Colour Riche Nail Color in Stroke of Midnight. "The result is a subtle texture that looks like satin," she says.
How To Make Your Own DIY Matte Nail Polish
What You Will Need
What We Used
If you're in the mood for matte, but none of your shadows are speaking to you, you can make any nail polish matte with the help from a kitchen pantry staple. Instead of adding pigment, add cornstarch to any top coat, like L'Oréal Paris Colour Riche Top Of The Line Top Coat, and paint it over any polish for a matte finish.
Instructions
1. Scoop out a small amount of loose eye shadow or break off a bit of pressed powder eye shadow and crush the pigment into a fine powder (an excellent way to put your broken compacts to good use!).
2.Add top coat and mix thoroughly (and quickly) until smooth.
3.Then simply apply and admire your DIY matte manicure!
Quick Tip: If the mixture starts to get gooey, add a little more top coat. It won't dilute the color, but it will help smooth out the application.
**
Glossy or matte–what's your manicure of choice? Sound off below!
Read more