Duochrome Nail Polishes That Will Shift Before Your Eyes
April 27, 2021
When you just can't decide on a
nail color
, look to a duochrome nail polish that shifts shades before your eyes. In one light, duochrome
lacquers
look one color and in another, they totally metamorphize. Keep reading for our five favorite
nail polishes
that will turn everything you touch this season into glittering, gleaming duochrome.
At first glance, Essie Roll With It may look like a regular silvery-taupe polish — but flash your fingers in the light and you'll catch a glimpse of the bubblegum pink sparkle embedded within. The more coats you apply, the more blinding the finish!
For some major duochrome action, For The Twill Of It by Essie seriously changes the game with its multi-dimensional rainbow iridescence. The base of this shade is metallic silver gray, and it transforms into the coolest oil-spill hue on your nails and in the light.
Floss Gloss Disco Dust
A rainbow-chrome polish, Disco Dust will make all of your holographic dreams come true. Upon first glance, this polish appears to have a copper sparkle, but when the light hits it at just the right angle, a flurry of rainbow shine takes over.
An oldie but a goodie, Penny Talk is the perfect copper lacquer that transforms into an icy gold under the light. Definitely one of our go-tos, we love this rose-gold accent on our fingertips.
If you love a bold polish, reach for this daring blueish-purple hue. Essie Whirl n' Twirl is shot through with iridescent blue glitter and a green reflect that makes your nails look almost like they're glowing.
Read more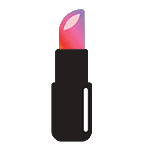 Back to top