Nail Design Squad Goals: Meet the Women of #EssieClubCollab
April 24, 2017
What happens when a group of strangers from all over the world (they represent six countries) all share a passion and love for Essie nail polishes, nail design and perfectly painted nails? They form the coolest girl group ever! What started as innocent comments and admiration on each other's Instagram posts, has developed into not only real friendships, but a club of 14 women whose hobby now has a home.
Meet the members of #EssieClubCollab. Every month they choose a color theme, then go to work painting their favorite polish in that hue, or creating elaborate nail designs using a version of the shade. Afterward, they post their incredible creations to the Instagram page #EssieClubCollab--which just happened to catch the eye of our friends at Essie. In April, the brand rewarded this exclusive group with a trip to New York, a photoshoot, a special Essie University course, a meet-and-greet with fashion designer Rebecca Minkoff, and the once-in-a-lifetime opportunity to visit the Essie laboratories and create their own signature nail polish shade! Forget the posh life, these women are living the Polished Life--and loving every minute! Here, each of them share their expert nail tricks, favorite Essie shades and why they're forever loyal to this nail polish tribe.
HANNAH BOZICH,
CO-FOUNDER, @HJS_NAILS
How the group formed:
"We all had our own nail accounts on Instagram, and shared a love for painting our nails and a preference for Essie polish. After awhile I started to see the same people posting and commenting on my images--and the other images I was commenting on. Not only were we talking out our nails and asking each other polish questions--but we formed a friendship and starting discussing Essie's new collections, or asking each other beauty advice. So I reached out to my Instagram friend, Crystal, to get her opinion about starting a monthly collaboration with the other women. It started very simply, by just picking a color of the month that we'd all paint our nails, but now we're in constant contact about much more than that. Yet we're all still bonded by our love for painting our nails with Essie."
Her best tip:
Invest in a good clean-up brush! "So many people tell me they get polish everywhere when they try to paint their nails at home. My secret is that I'm still pretty messy when it comes to painting my own nails. I just learned to get a small makeup concealer brush and dip it in acetone to wipe away excess polish and clean the skin around your nail and cuticle area."
Favorite Essie polishes:
"I really love the nude look of
Ballet Slippers
. It's clean, classic and can be worn year round. Another shade I love are those in the plum family - like
Designated DJ
from the new Spring 2017 collection. I find that my polish choices also reflect my current mood or the weather outside. If I'm a bit moody or we have cloudy weather, I'll find myself wearing greys or taupes. If it's a sunny day (which automatically puts me in a better mood), I'm wanting to wear fun, bright colors!"
CRYSTAL SLOAN

,

CO-FOUNDER, @LOVEFRESHPAINT

Why the group is important to her:

"I think nail polish, and makeup for that matter, bonds women together because it's something that has the power to make us feel good! It's color, beauty, and expression; it's a hobby that allows us all a little "me" time and, if you're like any of us in the Essie Club Collab, it's a little bit of an obsession we all share!"

Her best tip:

"Don't neglect the free edge of your nails (also known as "wrapping your tips"). This quick step helps your manicures last longer before chipping!"

Favorite Essie polishes:

"

Flowerista

,

Blossom Dandy

, and

Van d'Go

. All three of these polishes make me especially weak in the knees! I favor solid color manicures when using these polishes."
KINDRA BIRSS

,

@ESSIE_ENVY

How she feels about the group:

"I love how it started with just a bunch of us following each other and engaging in conversation about nail polish. We share a love for color--it's knowing someone understands your passion for it, even better than your other life friends that don't."

Her best tip:

"People try to get way too close to the cuticle. It's actually better to leave a small gap there, and you'll have a cleaner finish."

Favorite Essie polishes:

"I love the look of pale pink or white nails.

Pre-Show Jitters

is an amazing Essie white that has just a touch of blush to it so that it isn't completely stark white. It still has the effect of eye-catching bright white nails with a bit of softness. For a pale pink mani I love

Romper Room

or

Lace Me Up

. Another all-time favourite is

Topless & Barefoot

. I like to combine that pretty pinky nude with a bit of metallic nail art, for a subtle but beautiful nail look. You can also play up the pink tones and do a ruffian manicure with a rose gold like Penny Talk." As for her favorite summer shades: "Going with cult-classic

Bikini So Teeny

is always a good choice in the summer! It's a cornflower blue that everyone compliments me when I wear it. My new discovery is a bright pastel lime green from the Gel Couture line called

Take A Walk

. It's not a colour that would immediately draw you in by looking at the bottle but looks AMAZING when you put it on! It's bright but not too much, almost like a bleached out neon."
SARAH JANOVICH,
@SJS_NAILS
How she started:
"I was following Essie on my personal account, and I felt really inspired to start and grow my own Essie polish collection. I admit, I got a little obsessed, and even created my own personal nail page for myself to keep track of my favorite looks. But then I became interested in other people's images, and they in mine. It's not what I expected when I started the page, I did it for myself, but it's become so much more!"
Her best tip:
"Keep your nails healthy by filing them in one direction, applying cuticle remover (I usually do this about once every other week) and using a lot of cuticle oil. And I always make sure to wash my hands after using acetone remover, and put on hand lotion."
Favorite Essie polishes:
"I prefer the look of a solid manicure.
Lady Like
is a great neutral I can wear anytime of the year. Blossom Dandy is a gorgeous aqua color--and I always catch myself looking at my nails when I'm wearing it.
Cascade Cool
is a great pink that I love wearing in the summer. It's bright and fun!"
LAUREN YAVOR

,

@LAURENSLIST

How she became a nail influencer:

"I had my own personal instagram that I started in 2014, but the majority of the pictures I was posting were of my Essie-polished nails. My friends became annoyed with all of the images and suggested I create a different handle dedicated to just those snaps. Essie reposted one of my photos, and it was the coolest thing ever! Three years later, I have over 30K followers. It's become my career, with amazing opportunities, and that's very special."

Her best tip:

"I really like to create mood boards full of all my inspiration - whether from travel, fashion shows, textures etc. it helps keep my nail art inspiration fresh."

Favorite Essie polishes:

"I'm totally obsessing over the entire Wild Nudes collection (available May 2017), Mooning, in particular. There is a neutral/nude for every skin tone in this collection! I also seem to be reaching for

Backseat Besties

from the Spring '17 collection a lot lately. It's a great millennial pink for spring."
ALEKSANDRA DE JONG

,

@XGLITZANDPOLISHX

Why nails are important to her:

"I like a pop of color in my clothes, but I like my nails really colorful. And I like to paint them a different color every day, it cheers me up. In my past, I always loved to paint art, but about six years ago it transformed into nail painting. I'm a teacher and my students suggested I start an Instagram channel. Kids from the school follow me and I can bond with them this way, plus it inspires me. It makes for an easy chat with them about personal care and grooming. It's color and emotion blended together plus connecting with my kids. I love that they always shake my hand at the door, and then turn my hand over to see what I have on my nails."

Her best tip:

"If you want to add some fun nail art to your manicure, use a dotting tool.

You can make various different things like flowers, dots, army print and clouds. It doesn't have to be complicated at all."

Favorite Essie polishes:

"

Après-Chick

is a gorgeous sparkly silver that works so well with nail art. It really stands out. Using one layer of this silver polish topped with a silver glitter like

Set in Stones

gives you a blinding manicure.

Romper Room

is my next favorite. It's a very opaque, bright baby pink. Because it's so opaque, it works very well with gradient nails or as a base for nail art. I like using multiple polishes on my nails for nail art and Romper Room is easy to combine with other colors.

Madison Ave-Hue

is another favorite of mine. This pink is the ultimate girly pink with a touch of silver sparkle.
LAURIE JONES,
@GOPOLISHED
Why nails are important to her:
"Three years ago I discovered YouTube and the fascination with polishes. I was at a time in my life that was really hard, and somehow polish brought color back to my world. I don't have the best nails, they're not perfect, but you don't have to have perfect nails to be beautiful. And polish can make your nails beautiful. So I immersed myself in polish to get through the hard part in my life. It's therapeutic, the painting is calming. It's a moment to pamper yourself. My daughter loves it too! Everyone should be able to enjoy polish and I'm hoping to give back through polish."
Her best tip:
"Take good care of your cuticles by keeping them moisturized and pushing them back."
Favorite Essie polishes:
"Flowerista,
Petal Pushers
, and
Velvet Voyage
. For summer I am really looking forward to wearing Backseat Besties from the Spring 2017 collection, it's the perfect cool toned pink! I will also pull out Bikini So Teeny, as I do every year, it's definitely an iconic shade. I will also reach for
Off Tropic
--It's a deep green polish, which isn't your typical summer shade, but that's what I love about it."

OLIVIA ANDERSON

,

@ESSIEBUFF

When her love of polish started:

"Around the age of ten I become obsessed with polish. I had a bright yellow one that I wore all of the time. I remember begging my mom to take me to get my nails done, and it became this thing that we did together. In college, my dorm mates were obsessed with Essie. And it became therapeutic and a de-stressor for all of us to have our manicure nights. Eventually people were emailing me to ask my nail advice and it spiraled from there. When I started my Instagram, it was about showcasing my creations, but also suggesting tips and tricks that would be helpful for other people. I would get a lot of questions from other women and it made me feel like part of the nail community."

Her best tip:

"In order to get flawless nails you need to take care of your nails and hands! Using moisturizer, cuticle oil, and cuticle cream are all great ways to make sure that your hands and nails are always looking perfect."

Favorite Essie polishes:

"

Need A Vacation

is the perfect bubblegum pink polish for a Summer mani and looks fabulous with a tan. I love to wear this one solid as it is perfect on its own!

Big Spender

can also be paired with another bright color for a fun color blocking nail art look. Last but not least, Bikini So Teeny looks amazing on its own or paired with a white polish for a fresh and clean look."

KRISTINA SJOLUND

,

@NAILS.KSJOLUND

Why she joined the group:

"I always loved having my nails done, and always wore acrylics. They lasted longer and were more appealing in the work environment. But when I became a stay-at-home mom, I couldn't afford it anymore so I started doing my own. I found that it was therapeutic, and I loved having that quiet time to myself. Instagram was a whole community of women doing nails. I found my friend Crystal, the co-founder, that way. I reposted one of her nails and she thanked me. She helped me get started with tips, tricks, and maintenance for my cuticles."

Her best tip:

"Start with clean nail beds -don't ever paint nails with lotion or oils on them. The key is a good base coat, it needs to be sticky to adhere to the polish."

Favorite Essie polishes:

"My favorite solid shade to wear alone is Blossom Dandy. My favorite jewel toned polish is

Aruba Blue

with a gradient of Set in Stones. My favorite art to do is with

Playing Koi

and stripes of

Leggy Legend

on each nail coming down from the cuticle and stopped half way through the nail."
JENNIFER DYE,
@CHROMA_NAILS
How she became a manicurist:
"After marriage and babies the time to go to the salon for a professional manicure disappeared. So I started painting them myself and found that I developed a real passion for it. I made it my career--it actually changed my life. I went to a beauty school to get my manicurist license, and quit the day job I had, to do nails full-time. My husband works as my photographer, so we work on my Instagram account together--developing ideas and creating them. We have a lot of fun working together, It's a creative outlet we can share."
Her best tip:
"Always start with a clean and (most importantly) dry base. The worst time to paint your nails is immediately after a bath or shower. Water causes your nail plate to expand. When the water evaporates, your nail plate shrinks back down, which can cause chipping. Also, when painting straight lines with a nail art brush, try to move the finger you're painting rather than the brush itself. This helps you keep the brush steady resulting in cleaner, straighter lines."
Favorite Essie polishes:
"
Mint Candy Apple
looks stunning on all skin tones and is a great pastel for Spring and Summer. It looks great on its own or as a base for art. It also looks beautiful as part of an ombre look with other blues and greens. A current favorite of mine is
Muchi Muchi
. Pale pink is such a hot color right now and I love how versatile this one is. You can wear it sheer or more opaque with additional coats. It's also a good base for art. I recently did a fun striped design with it."
GISELLE MACMILLAN

,

@MOVEMOUNTAINS

Her Essie collection:

"I've been painting my nails since I was allowed to at age 13. I've always loved how they accessorize your look just by changing your polish. Right now I currently have 371 Essie polishes. I store them in plastic shoe boxes underneath my bathroom vanity. In the box I store them from light to dark shades, I think it helps them last longer. It's my passion that I also carryover into volunteer work. I paint inner city women's nails for free--It's a way to share my love for polish."

Her best tip:

For polish application, start near the tip of the nail and push the brush towards the cuticle leaving a small space and then floating the brush towards the nail tip. Then cap the end of the nail with a small amount of polish brushed across the nail tip to get that at home salon look."

Favorite Essie polishes:

"

Fairy Tailor

from the Gel Couture line, is a pretty sheer neutral that can build to an opaque finish, and

Go Ginza

from the core line is a soft luxurious cherry blossom pink."
RHIAN STEVENSON

,

@SUNDANCEGIRL

How she mixes beauty and fashion:

"I've always loved color in my clothing, but adding bright colors to my nails allowed me to work more of them into my daily look. I love the versatility and playfulness that comes with mixing color in beauty and fashion. I think your nail looks are an accessory, so I pick out my nail polish shade and outfit at the same time. I'm in finance so I can't be too outlandish with my clothes, but I can with my nails. So that's where I tend to be more wild and free-spirited--and I love it!"

Her best tip:

"Patience! Rushed nails = sloppy nails! Don't try and give yourself a fresh manicure ten minutes before you leave the house. Allow yourself time to paint and time to dry - properly."

Favorite Essie polishes:

"I love a pale pink - so soft and feminine - and

Fiji

is gorgeous, especially in the summer. I like to add a touch of sparkle with a glitter top coat like Set in Stones. Try painting just the tips of your nails with this chunky glitter, it adds a glam touch without being too over the top for the office."
CHARLOTTE NORDSET

,

@ESSIENEUTRALS

What polish means to her:

"The special thing about nail polish is that it doesn't matter who you are, or how you look, or what you do, or how old you are, or where you're from. Nail polish is the same for everyone. Look at our group, we're spread out all over the world, hundreds of miles apart, but our bottles of nail polish are identical no matter where we are. Nail polish is just a universally appreciated little treat for beauty and joy, and it has brought us together."

Her best tip:

"There is no way around the fact that you need to do several thin coats and wait a good long time between each coat. I normally do two coats, but if you're struggling with streaking or patchiness, three even thinner coats may be easier."

Favorite Essie polishes:

"My favorite shade is

Mademoiselle

. I love that I can wear one, two or three coats; a natural, polished look, or build up coverage and color, while the sheer formula will ensure a deep, rich, glossy shine. My second favorite is

Urban Jungle

, the perfect opaque cream white. I love a clean, white manicure that does not look like white-out.

Tuck It In My Tux

is another favorite, as it's just sheer enough to give a soft look, while still being a true white. I'll wear solid colored white manicures any day of the year."
ABBI CRUTCHFIELD,
@CURLYCOMEDYNAILART
Why nail polish bonds women together:
"Sharing our love for nail art on Instagram is what built the friendship for me because of all the positive and encouraging messages you can send/receive about the art you post. Also most people aren't obsessed with nail polish, so it's so validating to find like-minded friends."
Her best tip:
"Peel-off base coat (or school glue as a base coat) is your friend when you want to rock glitter."
Favorite Essie polishes:
"
Leading Lady
, Leggy Legend, and
Make Some Noise
are the first that come to mind when I think of fun and memorable Essie shades, and I have only ever worn them as a solid color. But my all-time favorite neutral is Urban Jungle."
Given the opportunity to create their own signature shade in the Essie labs in New Jersey, numerous woman in the group chose to create a pale yellow. Coincidence? I think not. They're onto something...here are a few of the reasons why they craved this sunshine hue.
"I had to do a pale yellow, as I've been wanting Essie to make one for quite some time, and needed one of my own for my collection! Pale yellows are perfect for Spring and for nail art," says Anderson.
"I created my shade 'Lauren's List'. It's a beautiful pastel yellow. I chose to create this unique pastel yellow because Essie never does yellows and I wanted my shade to be unique," says Yavor.
"I created a pastel yellow with some purple/pink shimmer. I knew I wanted to make something in my daughter's favorite color. She's 2 years old and obsessed with yellow right now. She's sweet, but a bit wild, so I wanted to add something a bit different to reflect that. That's where the shimmer comes in! I also liked that I could have something in my collection that is unique to Essie, since they don't release many yellow polishes," explains Bozich.
"I wanted to create a pastel yellow because out of the over 300 Essie polishes I own, there's only one yellow! I think pastel yellow is the most flattering form of yellow that you could put on your nails so I HAD to create that," says Birss.
Read more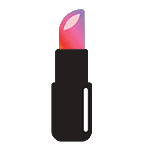 Back to top