Shout Out to the Essie Expressie for Cutting My Manicure Drying Time in Half
February 11, 2020
Truth be told, I kind of hate getting manicures with other people. I swear, I'm a social butterfly (or try to be) but mani/pedi dates have never been my thing because I'm lowkey neurotic when it comes to drying my nails. After getting my nails freshly painted, I need to sit under the dryer for at least 30 minutes to ensure they are 100% dry and won't chip as soon as I try to open my car door. Whenever I do go to a nail salon with other people, though, they usually don't have the patience for me and my needs and get frustrated when I can't leave without fully drying my nails. But the thing is, I'm a nail biter and in order to kick my habit, I need to have freshly manicured hands or else the slightest chip, dent or scratch will bug me so much that I'll eventually end up picking and ruining what I just paid for. I know, I'm not sure why I'm like this either. Regardless, that's why I like to go alone and on my own time when I know I won't be rushed or judged for how long I need to sit under the dryer and will always leave with a beautiful (and dry) set of nails. Luckily for me, by the grace of some higher power (and I'm only slightly being dramatic) Essie launched the new Expressie quick dry nail polishes, which have literally transformed my manicure experience for the better. Ahead, read on for my full review.
Essie recently launched the Expressie quick dry nail polish line, which is made with a new vegan formula that boasts drying in one minutes time. Expressie comes in 40 unconventional colors, so you can mix and match and can create the wildest nail looks of your dreams faster than ever before. It also includes the brand's first-ever angled brush, which offers a more steady application, even when you're using your non-dominant hand.
For my review, I tried the shade Hustle n Bustle, which is described as a clay-toned red that reminds me of everything fall, but I went with it anyways because the color was just way too beautiful to pass up. After I did one coat and waited about two minutes, I could visibly see that the paint didn't look wet anymore and went to touch my nails to find that they were, in fact, dry. As you can imagine, I was shook. I liked the applicator, which was thick enough to cover the entire surface area of my nail in one swipe, but the color still looked a little sheer, suggesting I needed a second coat. After doing so, I will say, it did take a couple minutes longer before I could visibly see that it looked dry and was brave enough to touch them for a fear of ruining them. Once I knew they were dry, though, I sealed the look together with a clear top coat.
All in all, does the Essie Expressie significantly cut down your manicure time? 100%. It's great for those who need to give themselves a mani on-the-go, for the impatient people who hate spending the extra time drying, or if you're anything like me, the overly patient. It's nice to know that I have the option, if I so choose, to get a manicure and not have to dedicate an entire hour and a half or more to do so. It's important to note that if you're planning on using multiple coats of the Essie Expressie nail polish, you should expect it to take a little longer to fully dry. But like I said before, it's nothing compared to what you'll spend when getting a manicure with regular polish. As for me, I think I found my new holy-grail nail polish for sure. Essie Expressie polishes are available at Target for $8.99 each.
Read More:
Heart-Inspired Nail Inspo That'll Spread the Love for Valentine's Day
Ouch! Why Are My Nails Sore After Getting Acrylics?
Our Favorite Nude Nail Polishes to Complement Every Skin Tone
Read more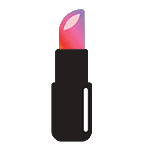 Back to top