If You Love Earthy Hues, Don't Sleep on Essie's Fall Nail Lineup
August 08, 2022
Just as makeup trends change with the seasons, so do
manicure trends
. When
fall
comes around, we see nail colors that match the muted,
moody vibes
of the season. This year in particular, we'll be reaching for earth tones from Essie's new fall lineup. Inspired by the chic colors found in nature, all of the hues bring a glam yet grounded feel to your look. Whether you're wearing each shade on its own or using multiple shades together to
create nail art
, find your favorite color from the new collection below.
The nature-themed fall collection wouldn't be complete without a standout warm mushroom-brown shade. With the gray undertones, we consider it a neutral, and it's sure to become a staple in our collection year round.
For a more neutral manicure, opt for this mid-tone tan shade with yellow undertones. It's the perfect in-between color (not too light and not too dark), and will give your nails an elegant touch and elevated look.
The forest green hue with yellow undertones is deep and rich, and exactly what you'd expect for fall. We love it for everyday wear, but also as a surprising complement for special occasions like your homecoming dance. It's also an ideal color to revisit for the holidays.
All eyes will be on your nails with this muted teal blue nail polish with yellow undertones. Reminiscent of the sky, or perhaps the ocean, this shade will offer a bright spot during dark fall days.
You can't go wrong with a burgundy mani in the fall. The deep red has brown undertones making it a near perfect match to autumn leaves. Plus, burgundy is so easy to match with your lipstick.
As the most vibrant color in the collection, this orange hue with red undertones is a true statement-maker. It reminds us of the season's best things: fall foliage, pumpkins, a crackling fire and warm tomato soup on a chilly evening.
Read more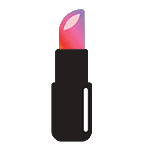 Back to top