5 Nail Polish Combinations to Try This Fall Using Essie's New Collection
August 20, 2019
A quick look through the #NailArt results on Instagram, your local nail salon or your bestie's recent mani Monday photos all confirm it: Two-toned manicures are still very on-trend for fall. With the season of cozy knits, chilly nights and vampy makeup colors upon us, it's time to start planning out all of the fun manicures you're going to be rocking — including styles with these five nail polish combinations. 
Ahead, Essie Global Lead Educator Rita Remark shares her favorite nail color combinations for fall, along with a few must-have shades from the Essie Fall 2019 collection. 
Fall Nail Combo #1: Hay There + After School Boy Blazer
"These colors work surprisingly well together and give off a collegiate vibe," says Remark. "The use of a dark blue prevents the pairing from looking too much like a bumble bee."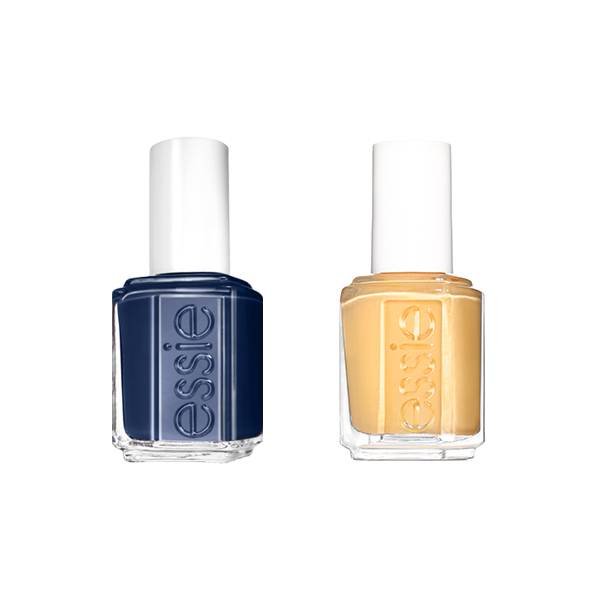 Fall Nail Combo #2: Rust-Worthy + Easily Suede
"Amber and gray work wonders together, especially with a gray that has a warm tone like Easily Suede," she says. "An added bonus to the duo is the difference in enamel and metallic textures."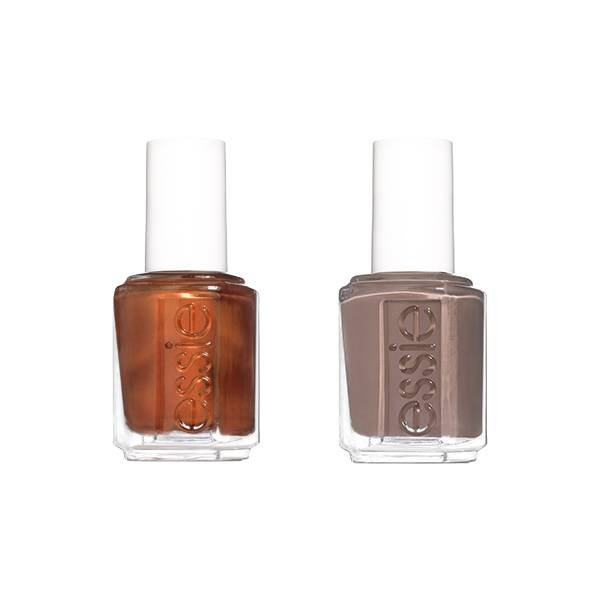 Fall Nail Combo #3: Sweater Weather + Set in Sandstone
This mix is vaguely reminiscent of nature. "A metallic emerald green is a very opulent polish color, so pairing it with creamy coral is the perfect way to dress it down a touch," says Remark.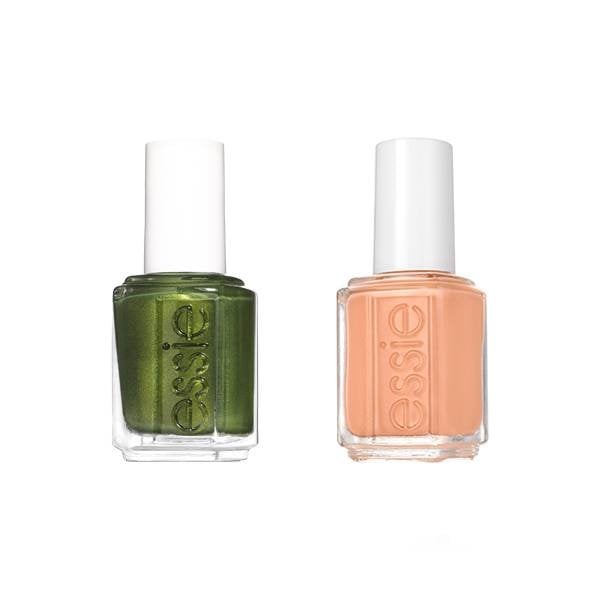 Fall Nail Combo #4: On The Bright Cider +  Yes, I Canyon
"Caramel and orange spice are autumn's power couple," she says. Try creating a two-toned manicure by alternating shades on each finger or painting your nails half and half with each.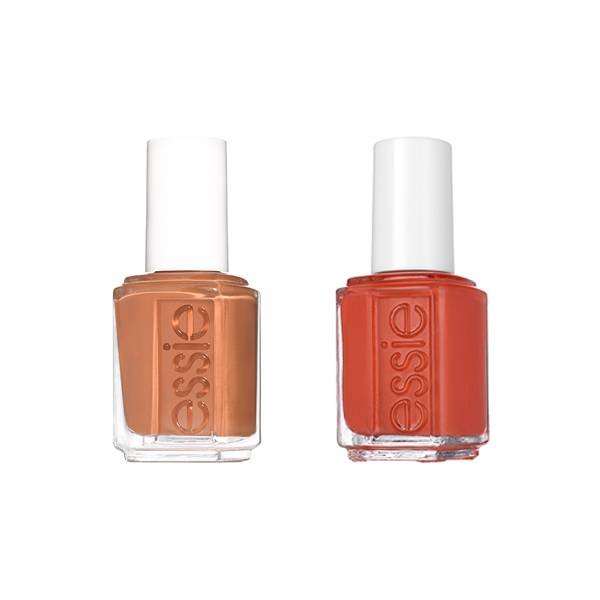 Fall Nail Combo #5: Home Grown + Exposed
"These two shades not only complement each other, but also pair easily with anything in your closet," says Remark. Think of the soft olive green nail polish shade as the new fall neutral.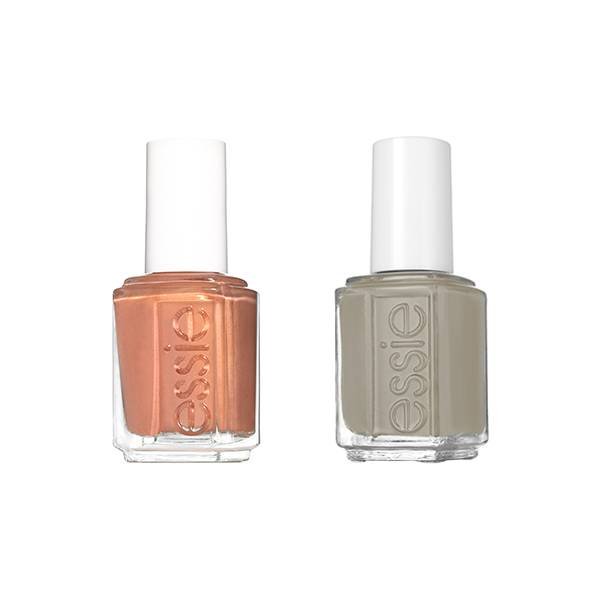 Read More:
Beauty Q&A: Here's How to Apply a Nail Art in Just One Step
Hear Me Out: Press-On Acrylic Nails Are Life-Changing
Essie Just Launched Not One, but Three New Nail Polish Collections — Here Are All the Details
Read more