Celebrate National Nail Polish Day With Essie by Entering to Win a Casual 100 Nail Polishes or Trip to NYC to Make Your Own Shade
May 31, 2019
As one of the OG nail polish brands, it's only right that Essie founded a national holiday for the thing they know best. National Nail Polish Day began in 2017 as a way for people to share their favorite shades and since then has become a day nail-obsessed beauty junkies look forward to every June 1. This year, the brand is encouraging fans to share their best #essielove shade stories — like the hue they wore on their wedding day, or the red that makes them feel like they can take over the world.
To get the ball rolling, the brand shared a week's worth of cult-status faves including Mint Candy Apple — a hue global educator Rita Remark holds dear. "When I found this polish one fated day ten years ago, I had never seen anything like it," says Remark of the creamy blue-green shade "I bought two bottles on the spot!" Essie also name-dropped shades like Bikini So Teeny and Topless and Barefoot — polishes so iconic, they have their own fandoms.
In addition to counting down with popular hues, Essie is giving one lucky winner the opportunity to visit their labs in NYC and create their very own Essie shade. If you come close but don't win, Essie is gifting two runners-up 100 Essie shades, so you can instantly expand your polish collection and rival your local salon.
Even if you don't enter (even though you obviously should), you can still celebrate National Nail Polish Day by sharing your #essielove story or painting your nails your favorite shade — bonus points if you do both.
Read More:
8 Hilarious Nail Polish Fails All Beauty Lovers Can Relate To
6 Confetti Nail Polishes That Will Brighten Up Your Beauty Routine
Read more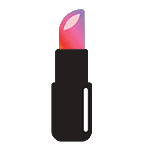 Back to top