This New Essie Nail Polish Collection Has Your Back During the Next Mercury Retrograde
July 10, 2018
Astrology enthusiasts have surely heard of Tali and Ophira Edut, the women behind the popular horoscope site AstroStyle (get your daily, weekly and monthly forecasts here, y'all). They call themselves the AstroTwins for good reason — they live and breathe this sort of thing. So it's no surprise they have some helpful insight on how to keep your sh*t together when Mercury's in Retrograde (again). Yep, your life might officially get a little messy from July 26 through August 26. But thanks to the AstroTwins and one of our favorite nail polish brands, we have a way to combat the chaos and it starts with your mani.
The AstroTwins teamed up with Essie to create a nail polish collection specifically for the astrological event. It's appropriately named the Essie Retrograde Collection, and it's coming at you live on Ulta.com on July 18. We don't have word on how many polishes are in the collection, but we do know of two cosmic-y shades named Keep Calm and Essie & Mercury On. Both of 'em are glittery and iridescent and will give you all of the cosmic vibes.
"Mercury in retrograde is all about messing up people's schedules, so be sure to leave yourself enough time for appointments and come prepared," the AstroTwins told POPSUGAR. So if you're gonna' be late, you might as well sport this new Essie polish and blame it all on Mercury while you have the chance.
See below for a chance to win a free set of Essie Retrograde Nail Polish:
Read More:
Everything You Need to Know About the L'Oréal Paris x Camila Cabello Havana Makeup Collection
This Urban Decay Palette is 50% Off At Ulta Right Now — RUN!
6 New Products We're Loving at Ulta This July
Read more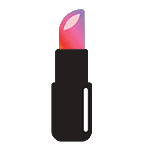 Back to top