How to Nail the Hottest New Fingertip Trend: Zodiac Nails
July 21, 2017
What's your sign? No, really. And we're not using it as a cheesy pickup line. Our zodiac strategy puts the quirky coolness factor of your horoscope literally at your fingertips, thanks to Essie celebrity nail pro Michelle Saunders. "I've always been fascinated with astrology and the characteristics of each sign relating to personalities," she says. Saunders even read the 2017 horoscope forecast by the AstroTwins to create 12 custom manicure designs that are, at the risk of being cheesy, out of this world.
Check out this slideshow to see what's written (or in this case, painted) in the stars for you, and how to get the look at home.
1 / 12
Aquarius (January 20 to February 18)
"In 2017, rules are meant to be broken for the always-creative Aquarius," Saunders says. "This eccentric accent nail is a good place to start." Paint each nail with a bright red shade, like Essie Gel Nail Color in Meet Me At Sunset, seen here. Then lightly dab pastel blue, fuchsia, and plum polishes on your ring finger until all the colors meld together. Finish with a few black dots "to create the look of flowers in the mix of colors," she suggests.
All the Essie polishes you need to get the look:
Fifth Avenue
Mint Candy Apple
Madison Ave-hue
Licorice
Meet Me at Sunset
2 / 12
Pisces (February 19 to March 20)
You're a lucky little mermaid this year, according to Saunders. "In general, Pisces can expect smooth sailing into 2017." Your nails are a slightly different story though. To create the drama of crashing waves, combine three varying shades of blue. First, brush on a deep ocean shade (Beach Bum Blu). Next, swirl a metallic, pearlescent teal (Lapiz of Luxury) onto both sides of the nail in a figure-8 formation, and then overlap the ripples with a few straight lines of a dark, glimmering navy (Midnight Cami).
All of the Essie polishes you need to get the look:
Beach Bum Blu
Lapiz of Luxury
Midnight Cami
3 / 12
Aries (March 21 to April 19)
Whoa, there, Aries! "The year ahead is blazing with energy, passion and love," Saunders says. This multi-toned, fiery ombré design puts all of that, well, hotness, right on your fingertips. Paint apple-red polish all over the nail. Once it's dry, use a makeup sponge to dab glitter polish onto the tips of the nails to create a faded effect.
All of the Essie polishes you need to get the look:
4 / 12
Taurus (April 20 to May 20)
You are the ram, so you were born to be bold. This cool visual representation of your sign tells the world who they're reckoning with. Start with a single layer of nude polish, then draw two, dark-brown half circles that meet in the center of the nail. Fill the left circle with metallic gray polish; fill the right circle with matte pink.
All of the Essie polishes you need to get the look:
5 / 12
Gemini (May 21 to June 21)
"Less talk, more action is the ruling mantra for Gemini in 2017," Saunders says. Get the party going with "this metallic, dueling design that ensures there's never a dull moment." Begin with two coats of coral polish all over the nail. Then create a criss-cross pattern by using a striping brush and shiny metallic chrome polish. Fill in the sides with a deep plum.
All of the Essie polishes you need to get the look:
6 / 12
Cancer (June 22 to July 22)
"Dare to put yourself in the spotlight," says Saunders. "This cool, imaginative nail look will inspire you to take the first plunge," Starting near the cuticle, paint a thin, lime green swirl. Use a teal polish for the middle wave and sky blue for the wave at your tips. Make sure to leave a little negative space between the waves so they each stand out (and don't blend together).
All of the Essie polishes you need to get the look:
7 / 12
Leo (July 23 to August 22)
This year is action packed with exciting friendships and thrilling personal discoveries. "You want to start it off with a making-an-entrance mani," Saunders says. Apply two layers of crimson polish evenly to all nails. Then, on two nails per hand, swipe on that same red, plus a soft purple and coral polish, "haphazardly onto the entire area." Outline the design using a black striping brush.
All of the Essie polishes you need to get the look:
8 / 12
Virgo (August 23 to September 22)
"It's all in the details this year, so expand your focus and big wins will come your way," Saunders says — and this zen-like design fits right in. Swipe a chocolate brown polish on all your nails first, then draw a thin stripe of dark teal along the tips of each nail. Using a brush, create bright geometric shapes of mint green and pastel yellow near the base. "Mix up the angled lines on each nail slightly — think freestyle — to give it a unique look," she says.
All of the Essie polishes you need to get the look:
9 / 12
Libra (September 23 to October 22)
Things are about to get crazy, so take a deep breathe and focus on yourself. "Find your inner harmony with this playful, pastel manicure," Saunders says. Use striping tape to section off three thin lines to create blocks of negative space. Then, paint on a pastel lilac shade over the entire nail and let dry. Remove the tape and finish with a megawatt topcoat. (Saunders suggests the Essie Gel Setter.)
All of the Essie polishes you need to get the look:
Lilacism (+ negative space lines)
10 / 12
Scorpio (October 23 to November 21)
The first-half of 2017 is all about resting and healing (nice), so you'll need a sassy, eye-popping manicure to take the second half to a different level. Start by painting on a pastel pink polish. Then, create varying sizes of half-circles using a burgundy polish to create the "stinger," Saunders says.
All of the Essie polishes you need to get the look:
11 / 12
Sagittarius (November 22 to December 21)
"There is only one direction for the always fun and free Sagittarius this season, and it's above and beyond," Saunders says. This arrowed design announces your upwardly mobile intentions to the world. Paint on two coats of a creamy pale pink polish, then dip a striping brush into a greyish-burgundy hue to form the arrows.
All of the Essie polishes you need to get the look:
12 / 12
Capricorn (December 22 to January 19)
"This year is all about keeping an open mind and trying new things, like this textured mani," says Saunders. Paint the entire nail with coral polish, then use a nude shade and dotting tool to draw three vertical columns of circles (instead of the usual straight line).
All of the Essie polishes you need to get the look:
Read more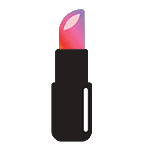 Back to top