10 Festival Nail Looks More Distracting Than the Event Itself
April 16, 2019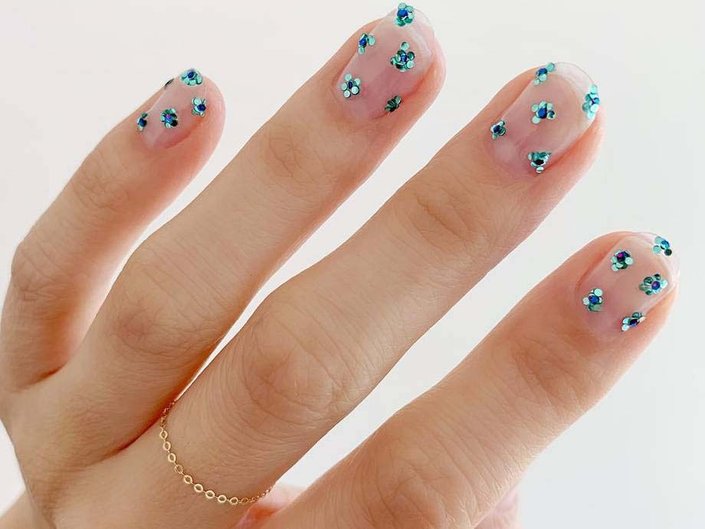 Festival season means it's time to be the most extra version of yourself, no matter whether you're actually attending a musical event or just listening to your favorite Spotify playlist in the comfort of your own bed. With that being said, we encourage you to gather your nail tools and polish to bring your wildest, Pinterest-worthy nail looks to life (or bookmark this page and show it to your manicurist). Ahead, find inspo for jelly acrylics, Lisa Frank-inspired nails and an opal-themed look you need to see ASAP.
If You Like All Things Gold and Glittery
Diana Nguyen of @ricekittynails named this gold and glittery nail look "trophy-like," which is appropriate because it's glam, glitzy and bold.
If You're Into the Jelly Trend
Jelly nails came on the scene in 2018 and since then, we've always been delighted to see a fresh take on the look. This set by Jade Tang screams festival vibes thanks to its mermaid-like colors and ombré effect.
If You Can't Get Enough Neon in Your Life
We know we don't even need to remind you, but neon is *very* in right now, so it's no surprise that Kylie Jenner debuted a neon star nail look by pro nail artist Chaun P. The nail artist took inspiration from @anouskaanastasia to bring to life an acrylic nail look featuring neon orange, blue, pink and yellow stars.
If Acrylics Aren't Your Style
If acrylics just aren't for you, this simple nail art look by handjobsbyallison will also show your excitement for festival season. The nail look includes a few artful touches that transform take it from made-for-everyday to festival-ready.
If You're a Beauty Minimalist
OK, we're huge fans of basically every nail look created by Betina Goldstein, but this one in particular is the perfect pairing for every and any festival look. To change up the look, we recommend sporting different colored sequins on each nail for an on-trend, 'gram-ready style.
If You're Extra and Proud Of It
For a nail look that resembles something straight out of an art museum, look no further than this stunning opral-themed creation by nail artist Vanessa Cooper. If you're a devoted DIY-lover with patience and glitter acrylic on hand, we encourage you to take this on as a weekend project.
If You're a French Mani Enthusiast
Meet the festival version of the French manicure, featuring a different color of the rainbow on every nail tip. It's a low-key look, perfect for those of you who are creating the look at home, if you're in a rush or if you're looking for something low-key.
If You're Ready AF to Go to Palm Springs
Channel your enthusiasm to jet off to Palm Springs with colorful palm tree nails like these. Nail stylist @rosemodes says it's one of her favorite manis of the month and we can't help but agree.
If Cotton Candy Is Your Mood
f there's one treat that practically defines festival season, it's cotton candy. We see it now: a 'gram of you holding a huge stick o' cotton candy while wearing this bold, bright pink and blue mani.
If You're Ready to Bring Back Tie-Dye
Celebrity manicurist Mar y Soul created this Lisa Frank-inspired, tie-dye glow-in-the dark nail look and it might just be our favorite of all.
Read more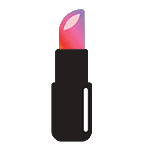 Back to top