How to Make Nail Stickers Look Luxe
April 29, 2019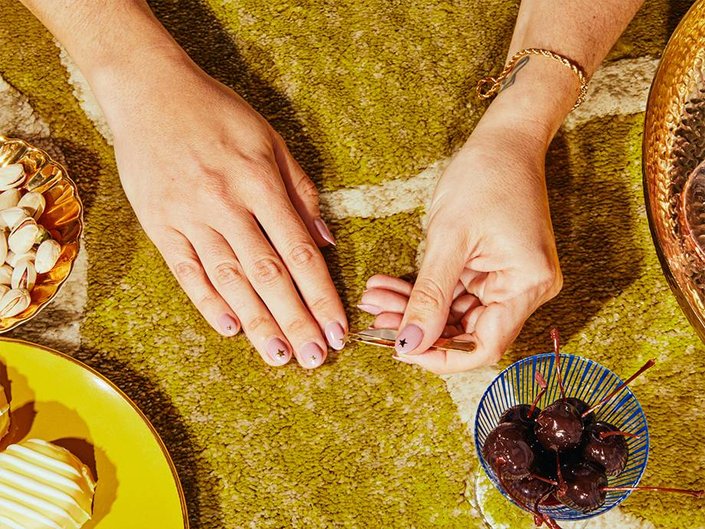 I remember the first time I got nail art at the salon. I was preemptively getting done up for a band concert (as band geeks do) and I thought it would be the coolest thing in the world to get a few musical notes painted onto my nails. I spent under $15 on the Worst Manicure Of My Life, leaving with musical notes that looked like they had been through some sort of serious accident. From that moment on, I decided nail art was not for me — and so I regretfully avoided looking at my nails while hitting notes on my French Horn.
Flash forward to present day as a beauty editor with emotional manicure baggage and I've discovered a means of coping: nail stickers. We're not talking about those nail sheets that cover your entire nail, rather, we're referring to itty-bitty stickers that come in a wide range of shapes and designs. They're super-affordable and they make it easy to personalize your manicure to match your personality or a special event. Before you hit us with,"But do they actually last?" read on for some tips on how to make them look like an actual, "I-just-stepped-out-of-the-nail-salon" manicure.
TIP #1: Painting Your Nails Is a Must
To clarify, that doesn't mean you need to wear a bold nail polish shade. You can wear something as simple as a sheer, neutral shade, a base coat or a clear polish. No matter what color or formula you choose, this is important to make sure that your stickers have something to adhere to.
TIP #2: Tweezers Are Your New Best Friend
Pick up each individual nail sticker using tweezers, so as to not mess with the adhesiveness. Use the tweezer to carefully guide the sticker to the ideal spot on your nail and gently place it down. Then, use a silicone tool to push it down and seal it on your nail. It's important that your nails are completely dry when you do this.
TIP #3: Don't Skip the Top Coat
Applying a top coat is the key to making your nail stickers last. We recommend applying at least one layer of top coat to ensure your nail stickers stay on as long as possible. Two formulas we love are Essie Good to Go Top Coat and Pacifica Crystal Gloss 7 Free Top Coat.
TIP #4: Take to the 'Gram for Inspo
We encourage you to stalk a few nail sticker brands that show their products in action. For example, Olive & June and Dashing Diva frequently post photos on their accounts that serve as awesome inspo to screenshot and save for later.
TIP #5: Bring a Pack with You to the Salon
In the case that you "just can't," when it comes to applying nail stickers, consider bringing them with you to the nail salon — just let your technician know ahead of time. This option is great for those of you who always choose a salon appointment over a DIY manicure.
Read More:
Meet the Olive & June Founder Changing the At-Home Mani Game
Cow-Print Nails Are Now a Thing and They Look Pretty Damn Chic
5 Prom Makeup Tutorials that Will Make You Slay at Prom
Read more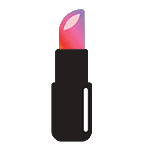 Back to top