Can You Make Nails Grow Faster?
July 02, 2020
With almond-, stiletto- and coffin-shaped nails having a moment, you might be trying to grow your own out to get in on the trend. Achieving long nails that are strong, not brittle and prone to breakage, can be a challenge. Sure, acrylics are always an option, but if you want to go au naturel, we asked a few nail pros to find out how to grow long, healthy nails — and keep them that way.
To Grow Out Your Nails … Use a Nail Strengthener
"Choose one that is clinically proven to strengthen the nail, like Essie Treat Love & Color," says Rita Remark, editorial manicurist and Essie global lead educator. "This one is great because it improves the structure of the nail in just one week and comes in a variety of colors to choose from." You can also use a strengthening base coat like Essie Strong Start.
To Grow Out Your Nails … Give Them Regular "Trims"
Remark says that similar to how getting regular trims at the hair salon can promote healthy hair growth, you should be lightly filing your nails every few days. "This re-stabilizes any roughness that may lead to peeling or breakage, and it stimulates blood flow, encouraging your nails to grow," she says.
To avoid damage, Gina Alcedo, celebrity manicurist and founder of NVLA, recommends using the proper nail file for natural nails and "filing in one direction, not back and forth."
To Grow Out Your Nails … Adopt Healthy Nail Habits
Sarah Gibson Tuttle, founder and CEO of Olive & June, says it's also important to adopt good, healthy nail habits. "First, no picking, no biting and no ripping off your gels," she says. "Second, apply cuticle serum daily or a few times a day. And three, if the first and second tips aren't enough, we recommend supplements."
To Grow Out Your Nails … Consider Supplements
Nails will only grow at the rate they grow, but taking supplements like biotin and collagen support the body internally and help with growing healthy nails and hair," Alcedo says. "Using supplements like these can help strengthen nails, making it easier to grow nails longer since they won't break as easily."
To Keep Your Nails Long … Protect Your Nails
Remark recommends wearing gloves while cleaning and washing dishes and not using your nails as tools (i.e., for leverage when opening things). She also suggests keeping up with habits like applying nail strengthener.
Read more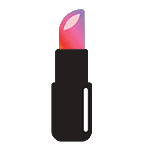 Back to top