The Simplest NYFW-Approved Nail Look to Recreate This Weekend
February 08, 2019
Fashion week beauty looks aren't always the most attainable or wearable. Sometimes the look features 45 too many products and other times the look is so so intense, we couldn't even imagine wearing it to the fanciest occasion. Other times, we nearly take a seat in a model's chair hoping to trick a makeup artist into creating the look on us. So clearly, as editors, we've seen it all: the bold, the barely-there makeup and the stuff we could actually see ourselves wearing in real life. One of the first stops on our NYFW agenda this season was Kate Spade. Last season, the Essie team created a nail look to pay tribute to Kate Spade with a nude glitter nail look. This year, the nail look was similar but even more minimalist — perfect for all of you looking to achieve a 'grammable nail look in under ten minutes.
The Nail Test
The first step in bringing a nail look to life is the nail test, which usually happens a few days before the show. At this point in the process, the nail lead will present an array of different nail looks to the show's designer in order to get the official look approved. In this case, the celebrity nail artist was Julie Kandalec. I sat with Julie as she carefully painted a variety of neutrals and glitters onto practice acrylics per the team's request. Kandalec started with an opaque glitter nail, and after five (!) different versions of the look, ended up going with an on-trend clear nail featuring little specks of glitter applied sporadically on each.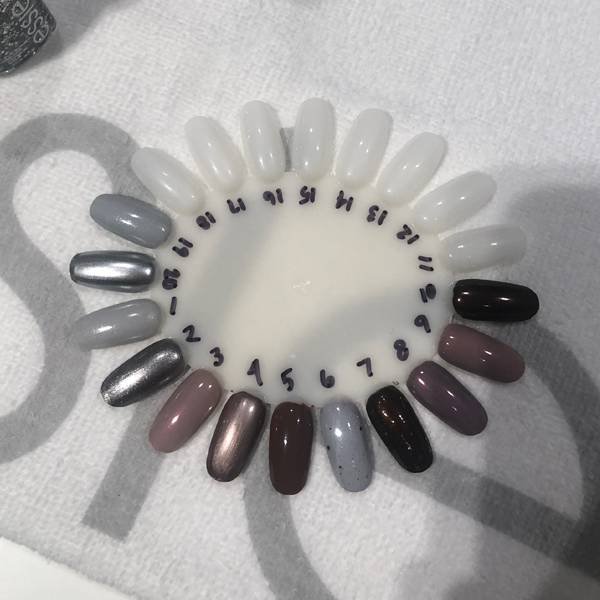 Backstage at the Kate Spade Show
Less than 48 hours later, we found Kandalec backstage leading her team of nail artists as the countdown to the official show began. We stood and watched as Maybelline makeup lead Romy Soleimani led her team to create a Twiggy-inspired, rosy makeup look using drugstore favorites. The look, which featured shimmery highlighter that could be seen a mile away, paired perfectly with the subtle-sparkle nail — and in that moment, the minimalist nail pairing made absolute sense, as opposed to those original opaque neutrals which were pretty, but fit for a different look.
"This nail art is a more subtle way to wear sparkle," Kandalec explains. She described it as a "second-skin glitter" look, which to us minimalist lovers was uber-exciting. Simple and naturally chic? Bring it. The twinkly nail look lends itself to the easiest DIY project and pairs perfectly with every makeup look — especially gold highlighter.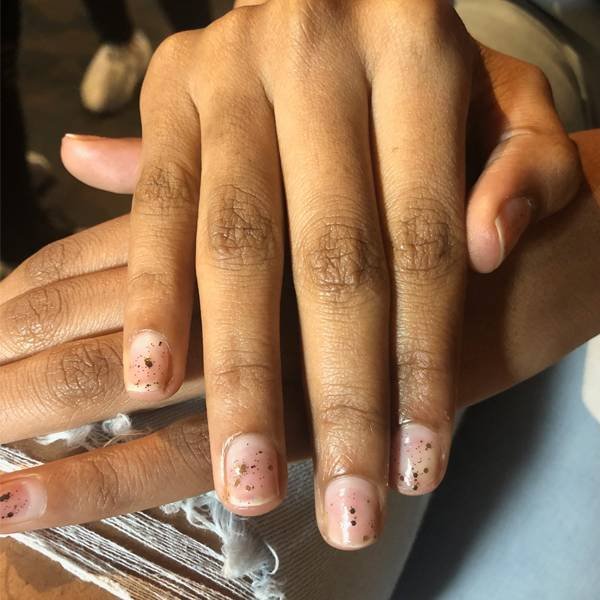 How to Get the Minimalist Nail Look Seen at Kate Spade F/W 2019 at Home:
STEP 1: Apply Essie Here to Stay Base Coat for smooth polish application
STEP 2: After removing the polish brush from Summit of Style and wiping it clean, dip it back into the bottle to pick up a small amout of bronze glitter
STEP 3: Dot the particles across your nail and spread them evenly
STEP 4: Set nails with Speed.Setter Top Coat
STEP 5: Once dry, moisturize with Apricot Cuticle Oil
Read more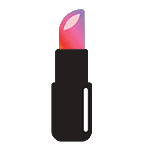 Back to top