6 Moisturizing Products for Dry, Brittle Nails
February 17, 2021
Between the fact that hand sanitizer has become our most-used product and that it's the middle of winter, let's just say that our nails have looked better. Can you relate? To help rehab your cuticles, nails and the rest of your hands, it might require more than just a good hand cream. Here, we're rounding up our favorite nourishing nail-care products to use before an at-home mani, when hands and nails are dry or to prevent them from getting that way in the first place.
1 / 6
Cotton seed and soybean oils work to replenish moisture and seal it in for revitalized cuticles and nails. Apply two to three drops onto nails and massage into cuticles before giving yourself an at-home mani or whenever your nails need a boost.
2 / 6
La Roche-Posay Cicaplast Hand Cream
Healthy, moisturized cuticles equal healthy, stronger and longer nails. In addition to cuticle oil, apply a nourishing hand cream often. We love this formula because it contains shea butter, niacinamide and glycerin to hydrate, soothe and soften dry and damaged hands and cuticles without leaving behind a sticky residue. After applying it all over our hands, we like to rub any excess into our nails.
3 / 6
Hand soap can be harsh and drying on nails and skin. Choose a gentle yet effective formula like this one from Kiehl's. Not only does it smell amazing (it has a natural grapefruit scent), it features coconut-derived cleansing agents, plus vitamin E and aloe vera to condition and soothe.
4 / 6
B Berndette Wipe Out Nail Polish Remover
To help prevent your nails and cuticles from becoming dehydrated, step away from the acetone. Instead, try a gentle nail polish remover infused with skin-loving ingredients. This one is effective at removing any trace of polish and is infused with oils to help prevent brittleness and damage.
5 / 6
Patchology Perfect 10 Hand & Cuticle Mask
Treat yourself to this 10-minute mask for a spa-like experience. The mask is saturated with vitamin E and fatty acid-rich butters and oils that penetrate the skin and nails for soft, rejuvenated results.
6 / 6
If you're not a fan of rich, creamy hand creams, this hand serum will rock your world. It contains hyaluronic acid and cactus flower to effectively hydrate, plus fruit extracts for gentle exfoliation and happens to be supremely lightweight and fast-absorbing. You can apply the non-greasy formula on your hands, nails and cuticles for a post-mani treat (or whenever your nails are feeling dehydrated).
Read more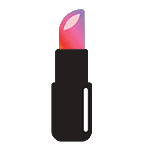 Back to top