5 Prom Nail Art Designs No One Else Will Have
April 18, 2022
If there's one thing for certain during prom season, it's that you'll want to look totally unique. In addition to finding a one-of-a-kind outfit that no one else is wearing, you'll want your nail art to follow suit. For all the prom nail art inspo you'll ever need, keep scrolling. Below, we've rounded up some of the most trendy nail designs we could find on Instagram.
Rhinestone Nail Designs
It doesn't get more glam than a gemstone-filled manicure, trust us. Not only are these nails totally customizable, but they're also guaranteed to give you confidence all night long.
Elevated French Tips
If you've been binge-watching a certain historical drama, chances are you've been inspired by the glitz, the glam and, of course, the pearls. Amp up a classic French tip manicure by adding cute little pearls to each nail.
Romantic Nail Art
Whether you're going stag or are heading to prom with someone special, channel romantic vibes with these heart-shaped nail designs. They're adorable yet minimal, so they won't take away from the rest of your look.
Retro Nail Art
Ask your nail tech to re-create these iconic nails in a color that complements your outfit. Or better yet, ask for a contrasting color to draw more attention to your nails during photo ops.
Trippy Nail Art
Make like @amberjhnails and take a classic hot pink manicure and take it up a notch. How? Add trippy swirl nail designs to an accent nail or two.
Photo: @maggiecurlew, Design: Juliana Campisi
Read more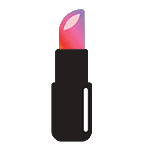 Back to top