Minimalist Rhinestone Nails Are Taking Over Our Instagram Feed — Here's How to DIY
October 22, 2018
Search for "rhinestone nail art ideas" on Pinterest and you might find yourself overwhelmed by a ton of maximalist options (seriously, if you don't believe us, give it a shot). What's missing from all of the bejeweled looks are minimalist ones, consisting of just a sheer coat of polish (or not, if you choose to skip it altogether) and your favorite rhinestone nail adhesives. Think of it like the elevated, adult version of nail stickers that might just become your go-to.
So what you'll need to get the minimalist nail look is either a neutral nail polish or a clear coat of polish like Essie Treat Love & Color Polish in Clear. If you'd rather opt for a natural, polish-free nail look, we support that, too — as will your followers on the 'gram. From there, simply pick up your favorite nail rhinestone adhesives, and get creative with your application. Click through to see some of our favorite rhinestone nail looks, and be warned that you're going to want to recreate one immediately.
The Look That's Easy, Yet Chic AF
To get the look, simply shape your nails and then apply your nail rhinestones. Adhere the rhinestones to your nails with nail glue, and then take all of the photos.
The Cool-Girl Nail Look
This look is still minimalist, but it combines different nail appliques for an edgy feel. Apply them close to your nail bed for an even more modern spin.
Minimalist, But Make It Glam
Yup, minimalists nail looks can still be glam. Take this nail look for example. Keep your nails polish-free, but cover the top half of your nails with rhinestones and let just a few escape to the lower half of your nail, too.
For the Long-Nail Obsessed
Fix your eyes upon these clear acrylic tips paired with all of the rhinestones one could ever need. Wear 'em all over like this or just on your nails for a double take-worthy look.
For Those Who Can't Say Goodbye to Polish
Start by painting your nails a shade of neutral-pink and then, using nail rhinestones that are your ideal aesthetic, apply them around your nail bed so that you still show off your polish.
Read more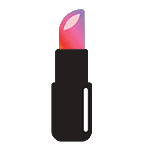 Back to top