"Scribble" Nail Art Is a New Trend You're About to Fall in Love With
September 25, 2018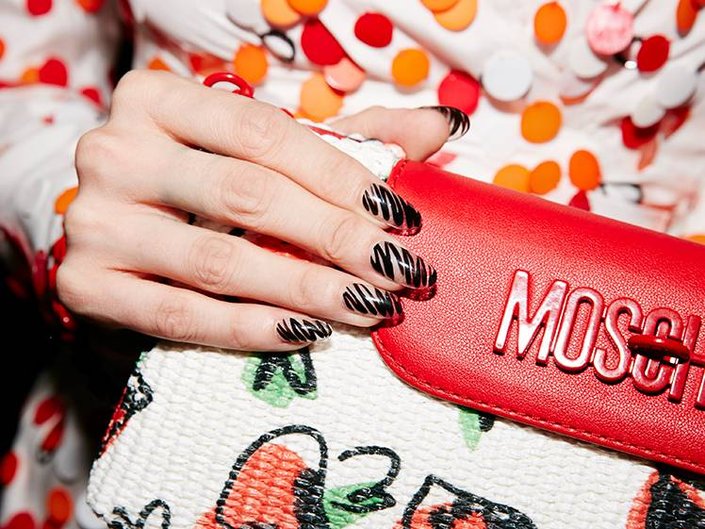 Now that the weather's cooling down and you can probably find a hot beverage clutched between our hands at all times, a fall-inspired mani is a must — for the quality IG content, the perfect final touch to your look and an easy way to pretend like you have your life together (even if you sure as hell do not). Spotted backstage at Moschino's Spring 2019 preview was a graphic nail look that left us feeling like we spotted gold. In that moment, we knew this look would have to graze our coffee cups in the very near future.
"The look reminds me of Jeremy's fashion sketches coming to life from the page right onto the clothes," said NYC-based nail artist Miss Pop. "For example, there are plaids in the show that appear as if they've been roughly hand-drawn with a sharpie."
With these concepts in mind, a graphic nail look was born — thanks to Miss Pop and Essie polish. The nail pro described this nail looks as a "negative space scribble," which makes total sense. It's classified as a negative space nail look because you can see your unpolished nail peeping through the nail's bold scribble design. And though its name makes it sound complicated, we can assure you that it's very, very doable.
How to Recreate the Graphic Nail Look At Home
STEP 1: Apply Here To Stay Base Coat to prep your nails for polish.
STEP 2: Dip a striping brush in Licorice and use it to create a "scribble" design across your entire nail.
STEP 3: Finish with Speed Setter Top Coat for high shine and dry nails in less than a minute.
Read More:
Duckie Thot Is The New Face Of L'Oréal Paris and We're Screaming
Urban Decay Just Launched Their Holiday Gift Sets — And We Need Them All, Now
5 Reasons You'll Fall In Love With the New YSL Slim Matte Lipstick
Read more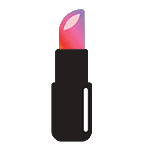 Back to top