Tough As Nails
March 08, 2017
Fact: We all feel much better when our toes are polished and pretty, right? There's just something about a nicely done pedicure that lifts our spirits, even if our feet are covered up by boots or sneaks. We know that what's underneath those kicks is pure perfection and that's all that matters. That being said, nothing ruins a beautiful pedi like the constant rubbing of leather or thick, canvas material. Amirite? So, after spending all winter imprisoned in boots, free those toes and check out these tips for a quick at-home pedi!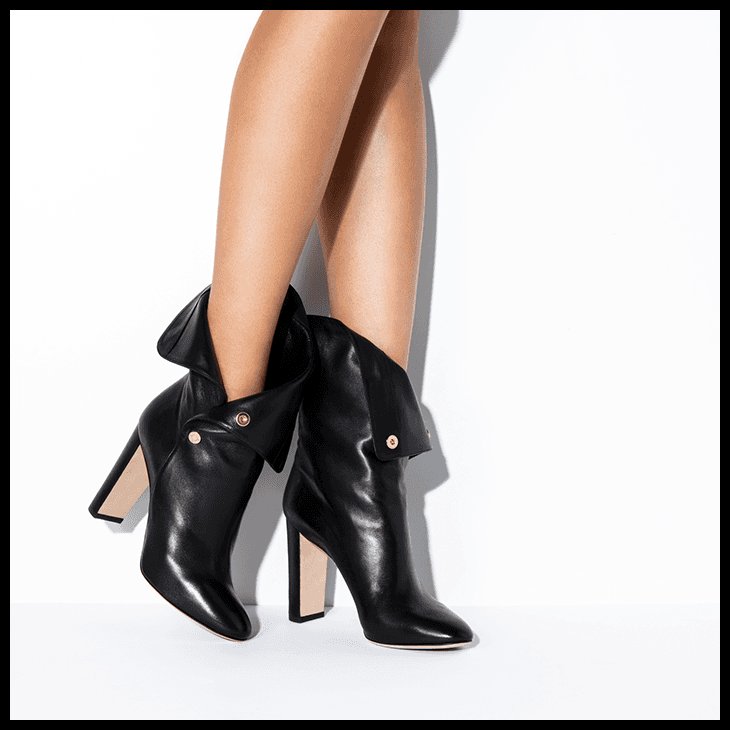 Tip #1: Soak Those Babies
Just because you're not at the nail salon doesn't mean you don't get to experience the full spa experience! First take off all traces of nail polish. Then, get a bowl large enough to fit both feet in, fill it with warm water (add in a few drops of essential oils, witch hazel or soothing bath salts) and soak for 5-10 minutes. The importance of the soak is that it not only relaxes you, but it softens the dead skin cells so they're easier to exfoliate off.
Tip #2: Exfoliate
Dry, flaky toes are not ideal for showing off brightly colored polish. Using a sugar or salt scrub paired with a foot brush or pumice/foot file (like The Body Shop's No More Rough Stuff Pumice), begin gently sloughing away dead skin cells. Massage each foot for about 1 minute in circular motions. Focus on the rough spots like around the heels and balls of your feet and toes. When finished, rinse each foot off with the warm water and towel dry.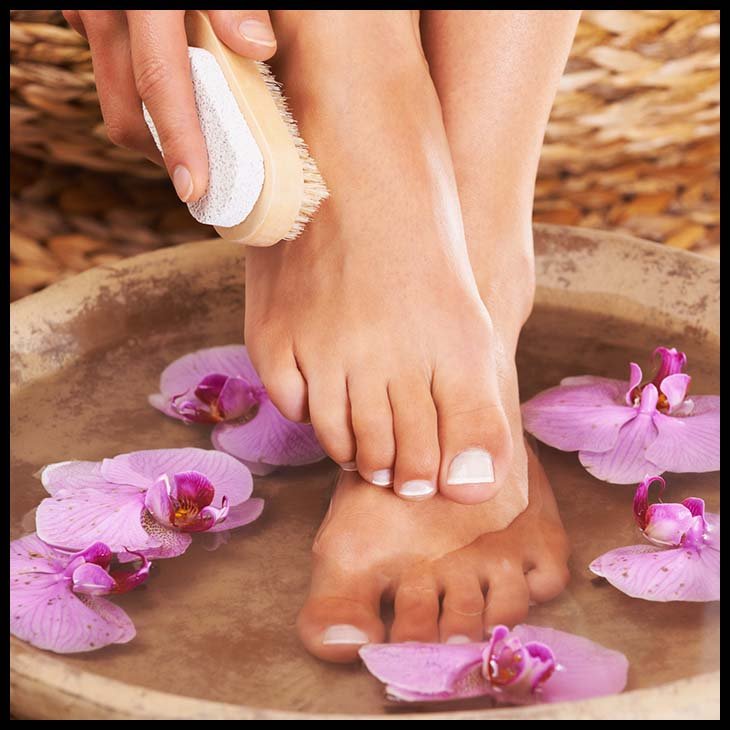 Tip #3:
Trim and File
Look for a nail clipper specifically for toenails, then trim nails straight across. Smooth the edges with your nail file, making sure they have a slightly rounded shape--it'll help prevent ingrowns from developing.
Tip #4: Moisturize
Florida-based nail tech and artist Rosa Vargas says the state of your feet is the first step to keeping your pedi in good shape. "Keep your feet moisturized and hydrated," she advises. She suggests slathering a super-rich foot cream (like Kiehl's Intensive Treatment and Moisturizer or The Body Shop Peppermint Intensive Foot Rescue) all over them. Using circular motions (again), rub the cream over feet, between toes and up your calves. The goal is to pump your feet with long-lasting moisture that will leave them soft and smooth. Then give yourself a mini massage by using the knuckle of your index finger to knead the arch and heel of each foot.
Tip #5: Get On Base
Base coat prevents your nail polish from staining your nails, and also helps it to last longer without chipping. So, if you're one to switch up your toe shades on the regular, make sure you invest in a decent base like Essie First Base.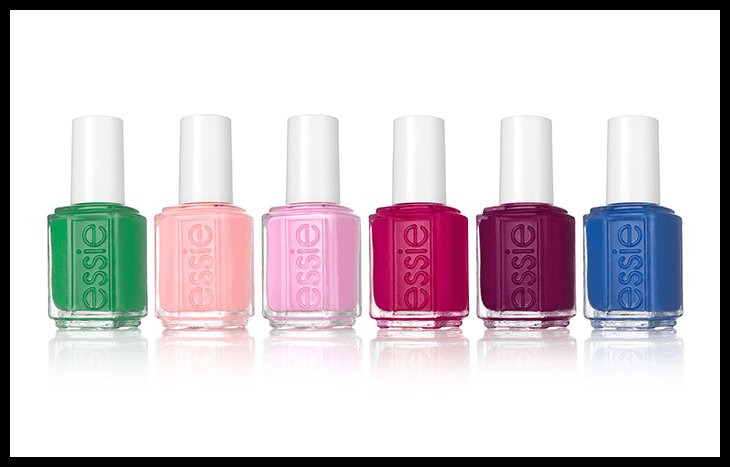 Tip #6: Have Fun With Color
If there's any place to have fun with color it's on your toes. Pedicures are ideal for going bright and bold, even if your mani is neutral and more subdued. Lucky for you, 2017 is all about color, so don't be afraid to get wild. Vargas says some of her most-requested shades of late include coral, greens, cobalt blues and yellow. Get your hands on the season's hottest colors with Essie Spring 2017 collection, which is inspired by sunny beach days and fun-filled tropical getaways. Whichever shade you choose, apply two full coats of polish (waiting 1-2 minutes between application for the first layer has a chance to set).
Also, ask your nail tech about cool, trendy designs and nail art that would look great on your toes! "Flower art is also a wonderful way to show off your feet right now," she explains. And if you prefer an at-home pedicure, make sure you follow this in-depth application guide, to make sure your toes are polished to perfection.
Tip #7: Embrace Top Coat
Last but not least, get your hands on a solid top coat. A fast-drying, chip-resistant formula is the way to go, says Vargas. This will prolong the lifespan of your polish and keep it from fading.
**
What's your go-to pedi nail color? Tell us in the comments below!
Read more