Everything You Need to Know About Gel-X Manicures
May 17, 2022
Chances are you've heard of — and probably have tried — a standard gel or acrylic manicure. Gel nails are praised for their ability to last a week or more without chipping or breaking, while acrylics give you the appearance of long, perfectly shaped nails with the same long-lasting abilities (and then some). The downside, however, to faux nails is the state of your natural nails when you take them off (read: dry, brittle, weak and more susceptible to breakage.)
That's where Gel-X comes in. Gel-X manicures are a new type of nail treatment that give you the strength of gel and the length of acrylics, minus the damage to your natural nails. Ahead, Rita de Alencar Pinto, founder of Vanity Projects NYC, answers all of our questions about Gel-X nails.
What Is a Gel-X Manicure?
Aprés Gel-X extensions are specially formulated, soak-off gel tips that ensure long-lasting, three-plus weeks adhesion to a natural nail. It's a fast and easy system that allows for simple removal with the use of just acetone. No dust, no odor, no excessive buffing or filing to the natural nail, and no additional damage to the natural nail as they are adhered with gel. There's also no fill required at two to three weeks — just apply a new set.
How Does a Gel-X Manicure Differ From Acrylic Nails?
Aprés Gel-X extensions are applied with
Extend Gel
(no glue) on the natural nail and filed down to the desired shape, while acrylic nails require the use of an acrylic monomer/liquid or acrylic powder on a nail form or tip and can be filled every two weeks. Apres Gel-X is best for a client who has weak nails, is looking to grow out their natural nails and frequently changes their design or color. Acrylic is more fitting for a client who enjoys enhancements and needs an even more durable manicure.
In-Salon Application of Gel-X Nails
STEP 1: File and lightly buff the nail. Then, after fitting a tip to the nail, apply a thin coat of pH Bonder followed by the Non-Acidic Gel Primer.
STEP 2: Using an e-file and a sanding band, lightly file the inside of the Gel-X tip, focusing only on the area that will be placed on the nail plate.
STEP 3: Apply a thin layer of Extend Gel over the nail plate. Cure for 30 seconds under an LED light or for one minute under a UV light.
STEP 4: Apply a small bead of Extend Gel on the filed area of the Gel-X tip. Make sure to cover the entire filed area.
STEP 5: Place the tip on the nail, starting at the cuticle area. Push the tip down slightly towards the free edge to smooth out the Extend Gel. Use the flashlight to cure the tip for 10 seconds.
STEP 6: After applying all ten tips, cure the whole hand for 30 seconds under an LED light or for one minute under a UV light.
STEP 7: Once the gel has been cured, shape the nail with a hand file.
What's the Process for Removing Gel-X Nails?
The removal process consists of cutting down the tip and removing it with acetone. It takes about 15 minutes.
Read more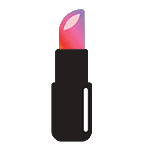 Back to top