12 Acrylic Nail Art Looks You'll Want to Copy ASAP
May 07, 2020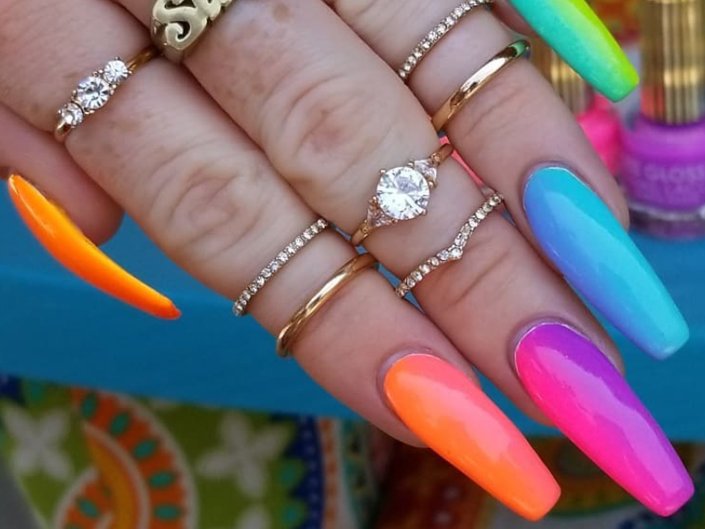 It can be easy to resort back to your favorite nude nail polish shades when getting a new acrylic set (Essie Topless & Barefoot anyone?). After all, the right nude polish is a classic look that will never clash with your outfit or makeup. But you can't deny that part of the fun in getting an acrylic nail set lies in all the new-found nail space and the potential nail art possibilities — we're thinking patterns, colors and designs. We've rounded up 12 of our favorite graphic nail art looks that are perfect for long, acrylic claws. Try them on yourself and bookmark them for when salons open up again.
A Gothic Mood
Nail artist @arizonails takes gothic lettering to the next level with this Crybaby look. Rock this on a naked set (like the hand model pictured here), or atop a bold-hued set for a little something extra.
Lunar Lavender
Take a colorful French manicure to the next level with this stamped set by @lanawantsadonut.
This Set is B-A-N-A-N-A-S
A thin French manicure paired with bananas on a geometric background sounds like our idea of a perfect mani. Pair the colors as is or swap them out for an added personal touch.
The Prettiest Vertical Ombré Rainbow Nails You Ever Did See
Lots of ombré nail looks feature one color per nail, but @lanawantsadonut rocks two shades on each finger to create a mesmerizing rainbow gradient look that looks great on the 'gram.
Dipped in Gold
This classic ombré nail look pairs a soft nude shade with a neon yellow for a fire manicure that feels unexpected and fun.
Cartoon Creation
If you're obsessed with the mischievous duo of Lilo & Stitch, then you should totally rock them on your nails. We love the whimsical vibe of this set — from Lilo & Stitch's faces to the accent nails featuring Lilo's iconic dress print.
Pop-Art Nails
If you're obsessed with color and intricate dot work, give this bold pop-art set by @_allured a try.
Pinterest IRL
Palm leaves, pineapples and pink — it really doesn't get anymore Pinterest-y than this set by @priscilla_nails. It's got all the good things about summer without looking basic AF.
A Mermaid Mood
Do you believe you were accidentally born into a human body and happen to be missing some fins and a tail? If so, then you probably need this purple chrome nail look by @prisiclla_nails in your life.
A Pretty-in-Pink Dream
Hands down, this is the dreamiest set we've ever seen. For those who aren't into the bold and bright alternatives, this iteration of acrylic nail art leans toward your favorite nude pinks but adds a subtle (and super cute) design of delicate clouds to give it some variation.
Matte Nude Meets Lava Lamp
Your favorite night light just turned into the most chic acrylic nail set, and we are here for it. There's no denying this matte-nude-meets-lava-lamp design has the ability to light up your world.
Jelly and Jeweled
Keep it fun and colorful with these translucent jelly-like nails. They're fun, unexpected and incredibly edgy when you pair them with spunky nail jewelry.
Photo Courtesy Of: @lanawantsadoughnut
Read more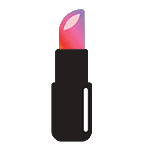 Back to top