8 Snakeskin Nail Art Looks for Fall
November 04, 2020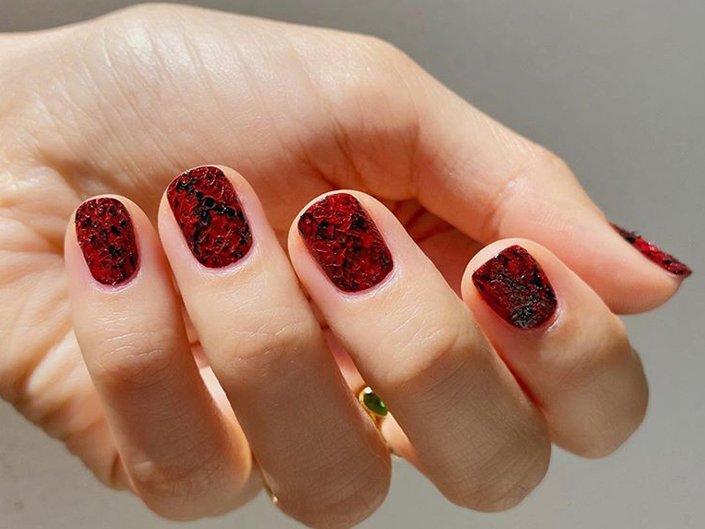 All it takes is some wicked
nail art
to get us into the fall spirit, and this year, we have our eyes on all things snakeskin to adorn our fingertips. Whether it be leathery red scales or a neutral python print, we're loving the slimy yet
chic manicure trend
. Ahead, we rounded up eight of our favorite snakeskin-inspired
nail art looks
to help channel your inner Slytherin this season.
Poisonous Python Print
This gorgeous red-blood snake print from
@betina_goldstein
and
V Magazine
has our heads spinning! We love how Goldstein created a textured effect that makes each scale look like it's actually coming up out of the nail.
The Subtle Amphibian
@Dippycownails
' neutral snakeskin nail look is pretty much everything. We love the length, razor-sharp cut and pattern. If you look closely enough, you'll also see a glimmer of gold that adds major dimension and shine to each fingertip.
Monochrome Serpent
Recreate this black-and-white snakeskin nail art using
Essie Blanc
and
Licorice
polishes.
Snake French
This half French mani and half snake look by
@baddlilthingz
is probably one of the coolest snakeskin renditions we've seen. Just look at the transformation of the regular French on the index finger to a half snake nail on the middle finger, a French snake tip on the fourth and the half snake on the pinky.
Autumn Reptile
If you want to rock your snakeskin nail well past fall, copy this look from
@evss_nailss
that works for winter, too. We love the mix of the snakeskin pattern on the third and fourth fingers with a brown-orange hue on the rest.
Jaded Bite
When we think of snakeskin, the color green comes to mind. This nail art captures it perfectly with its pretty jade hue and dark scale detailing. We're replicating the look with
Essie Wrap Party
.
Nude Attitude
This chic, spotted snakeskin mani by
@youregettinnails
is a total must-try if you prefer beige tones. Use a dotting tool to create oval scales and then add a matte topcoat to give it a smooth, velvety look.
Paint It Black
We had to do a double take the first time we saw this look on
@thenailartspot
. It starts with a plain neutral basecoat with black scales layered on top and truly captures everything gothy we love about the snakeskin pattern.
Read more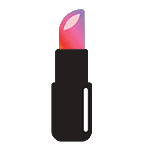 Back to top