These Nail Art Designs Will Serve as a Constant Reminder to Wash Your Hands
April 02, 2020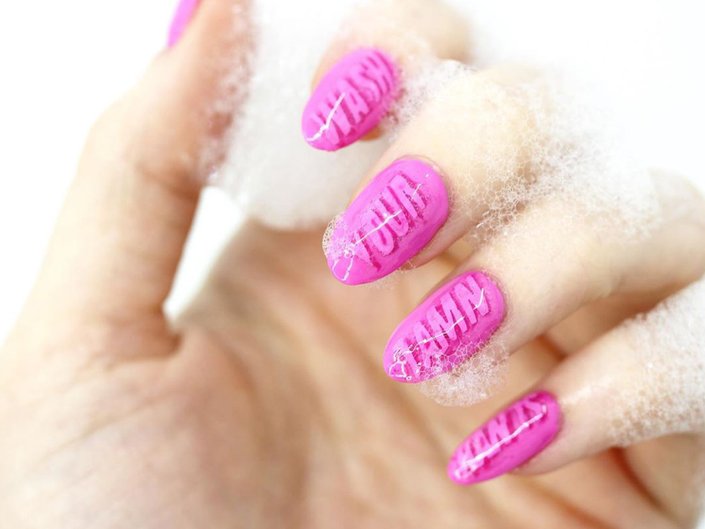 We're taking our social distancing very seriously here at Makeup.com. So far, our free time while in quarantine has involved lots of hand-washing, TV-watching and plenty of DIY manicures. To get some inspo for our at-home manis, we've turned to Instagram. What have we found? A ton of COVID-19-inspired nail art embellished with important messages like reminders to stay inside, wash your hands and social distance. Keep reading because we're rounding up some of our favorite topical manis, ahead.
OMG, We Found Hand Santizer
If your search for hand sanitizer is officially over, celebrate your luck with a Purell-inspired design like this one created by nail artist

Nails by Mei

. She even created a soapy nail (see it at the top)!
Grocery Shopping Chic
Nails by Mei strikes again with a very timely manicure. Hey, even your latex gloves deserve some polish, right? Next time you're headed out to the grocery store to stock up on snacks and such, put on your gloves and give them a little monochromatic glam with false nails.
Quarantine Time
Do your part to flatten the curve and just stay home! Need a daily reminder that leaving your house isn't an option? Write the memo on your mani just like

Nails by Maria

. Granted, our calligraphy skills aren't going to look nearly as good as the one seen here, but it's worth giving it a shot.
Steer Clear and Stay Healthy
Artist

Nailed It

has also been using her nail art to urge followers to stay home and healthy. Her design is even glow-in-the-dark!
Wash. Your. Hands.
Seriously though, wash your damn hands, you guys. Sudsing up your hands for 20 seconds or more is the best way to get rid of germs and banish bacteria. Scrub a dub in style with this pretty in pink manicure by

The Daily Nail

. It's practical and fashionable.
Social Distancing Reminder
If you're new to nail art (a.k.a. me), start with an easy design like this one by

Pricilla Flores

. To draw the structure of novel coronavirus, all you'll need is a blue, green and white polish. We like Essie shades

Find Me An Oasis

,

Mojito Madness

and

Blanc

.
Read more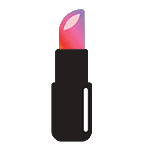 Back to top