Holographic Nails Are Trending and TBH It's Pretty Trippy
March 06, 2020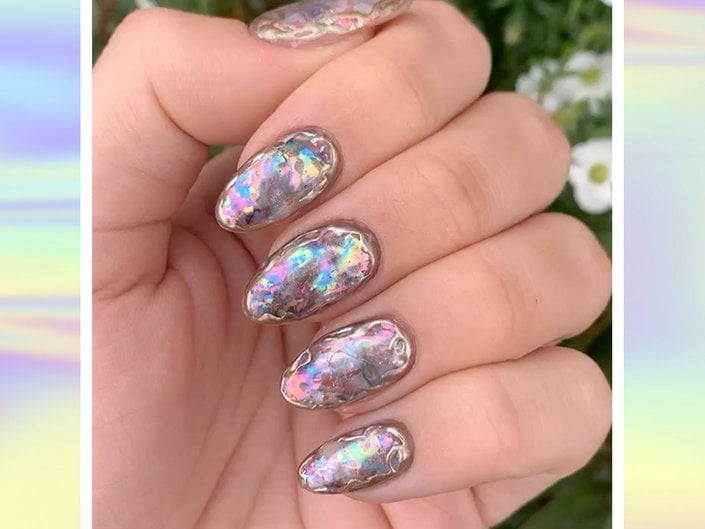 Holographic nails, in all their hypnotizing, iridescente glory, have taken over our feeds. The mesmerizing mani trend is totally trippy and out-of-this-world but, like, in the best way possible. We've admittedly become entranced by the sheer cool-girl factor of Instagram's newest nail art obsession. So whether you're looking for nspo for your next mani or are simply looking for some eye candy, keep reading, because we're rounding up our favorite holographic nail looks.
Splatter Paint Chic-ness
This mani, created by nail artist
Park Eunkyung
, would have dropped our jaws if it was just a splatter paint, rainbow design, but with the drippy, gold accent tips? We seriously thought the entire Makeup.com team was going to faint.
Extra, Extraterrestrial
We can't stop dreaming about this lucite-meets-holographic manicure created by. nail artist Vanessa Cooper. The length of the nails really takes the sparkle-flecked look up a notch.
Purple Puh-lease
These purple, pink graphic nails are giving us ALL. THE. FEELS. We repeat: ALL. THE. FEELS.
Charlotte
somehow took every single thing we love about nail art (read: graphic outlines, pretty pinks and iridescent purples) and combined them all into pure amazing-ness. Don't mind us, we'll just be staring at these drool-worthy nails for the rest of our lives.
Chrome-tastic
Festival szn may have been cancelled, but these chrome, opalescent nails by nail artist
Isabel May
make us feel like we're there in spirit. They reflect the light at every turn (swipe for proof) and are the IRL evidence that holographic nails are the most mesmerizing manicure trend to ever grace the 'gram.
Paint 'Em Like a French Girl
If there's one thing we love, it's the resurgence of the French manicure. From graphic takes to this navy tip and holographic top coat rendition, it's like our go-to pink-and-white mani from middle school got a major glow up. So thank you to nail artist
Jessica Washick
for showing us that French manicures can be cool again.
Read more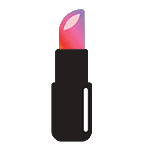 Back to top