How to Create Sequin Nail Art Like a Pro Manicurist at Home
May 11, 2020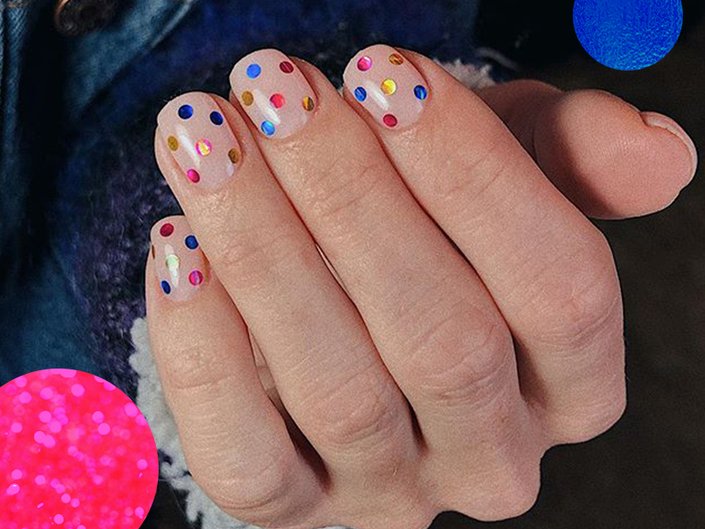 Staying at home has given us a lot of time to perfect
our nail art skills
. From recreating
modern art manis
to updating the classic French or
experimenting with lucite tips
, we've really had the opportunity to get creative. Next on our list to master is sequin nail art, which involves gluing tiny, colorful sequins on our nail tips in fun patterns. Find out how you can get the look, plus get inspired by some of our favorite looks.
How to Apply Sequin Nail Art
STEP 1: Apply Base Coat
Start by applying a base coat of your choice. This can be a clear polish, or any color you please. Apply a regular or matte top coat on top. Essie Matte About You makes for a great contrasting finish underneath your sequin sparkles.
STEP 2: Choose Your Sequins
There are tons of different types of sequins to consider — from actual craft glitter sequins to confetti and more. We recommend using cosmetic glitter, like theNYX Professional Makeup Shaped Glitter. These flecks come in two shapes: hearts (aptly named Cosmic Love) and stars (Electro).
STEP 3: Dip Your Sequins in Nail Glue or Clear Acrylic
Applying your sequins requires two tools: nail glue or clear acrylic, and a tiny nail brush. Simply dip your brush in the adhesive, pick up your sequin and tap it onto the nail delicately. For a step by step tutorial, check out this video by Nails Magazine.
STEP 4: Finish With a Top Coat
To really lock in your sequins, finish the nail off with a top coat. We recommend using the Essie Gel-Setter Top Coat to make sure your flecks stay in place.
Now that you've got the basics down, we've rounded up some of our favorite looks for you to try at home, ahead.
Lush Lime Green
For a mesmerizing sequin finish, try to replicate this lime green look. Each nail is completely covered in tiny green-gold sequins that sparkle in the light with each movement. Simply place your sequins in four to five rows along each nail and watch your entire nail bed transform.
Seeing Polka Dots
For a fun multicolored finish, pick up round sequins of all colors for a polka dotty vibe. These jewel-toned dots can be placed close together or far apart. Either way, you won't be able to stop looking down at your colorful mani.
A Gemstone Finish
Who said that sequins have to cover the nails? Try this cool outlined sequin look using elongated gem sequins with
Essie Gossamer Garments
as your base. It will give you a natural finish with a unique, eye-catching touch.
Hero Credit: @yeswhatnails
Read more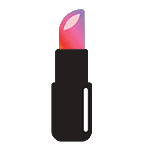 Back to top