The Negative-Space Manicure Just Got a Whole Lot Easier — Here's How To Get The Look
March 12, 2019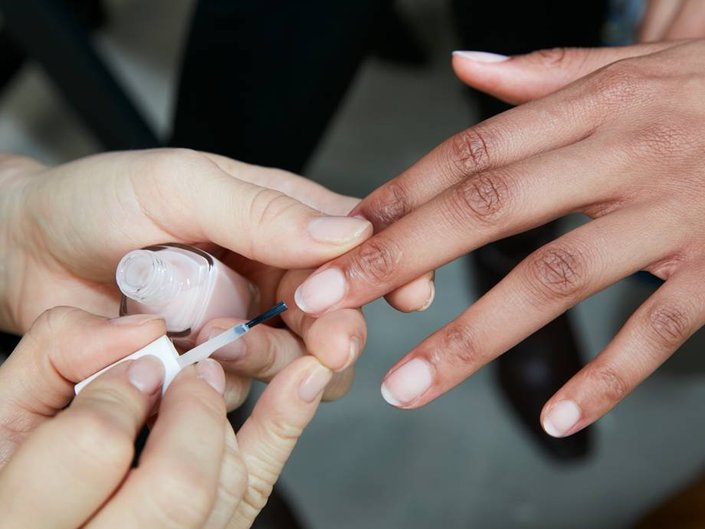 It's official: Negative-space beauty looks are taking over the world. We're starting to see negative-space looks in the form of cool eyeliner and eyeshadow, like using stencils to get a cute shape above your eyelid or leaving negative space on your crease to give your shadow extra dimension. As cool as all of these looks are, our favorite version of negative space is on nails — whether its intricate designs on Fashion Week runways or simple at-home manicures.
We spoke with expert nail stylist Frances Liang of Ten Over Ten in New York City to learn how to do the easiest negative-space manicure in the comfort of your own home. The specific look she's loving for the transition is a curved line painted across the nail using Essie Suit and Tied — a unique beige-sand shade.
"It's really easy to wear," Liang explains. "It's a universal shade and its rusty hues are really unique and cozy." As for perfecting the negative-space mani, Liang recommends using a detail brush to paint on the curved line and the standard nail polish brush to fill in the nail color.
You'll Need:
How to Get the Look:
STEP 1:Apply your base coat and wait two minutes for it to dry.
STEP 2: Paint a curved line across the nail using suit and tied and a detail brush.
STEP 3: Fill in the top of the nail with color.
STEP 4: Finish with a matte top coat.
Read more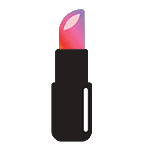 Back to top