Icy Winter Nail Art Designs That Are Cool in More Ways Than One
December 10, 2021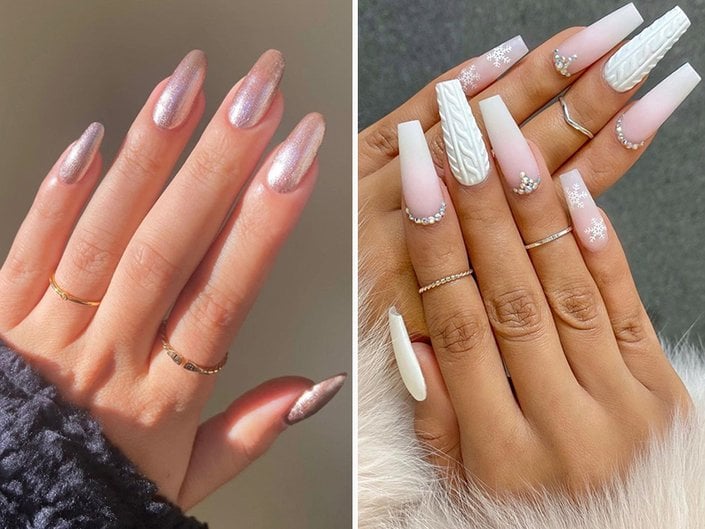 As we dust off our puffy winter coats and take our sweats out of retirement, many of us can't help but dread the long winter ahead. To help break up the monotony of dreary winter days, we recommend adding a little bit of glam to your fingernails in the form of icy, snow-inspired nail art. From snowflake designs to cool blue hues, find all the winter nail art inspo you'll ever need from Instagram, ahead.
Who doesn't love a statement nail? This acrylic nail set, complete with sweater detailing on the middle and thumb fingernails, is practically guaranteed to keep spirits bright long after the holidays are over.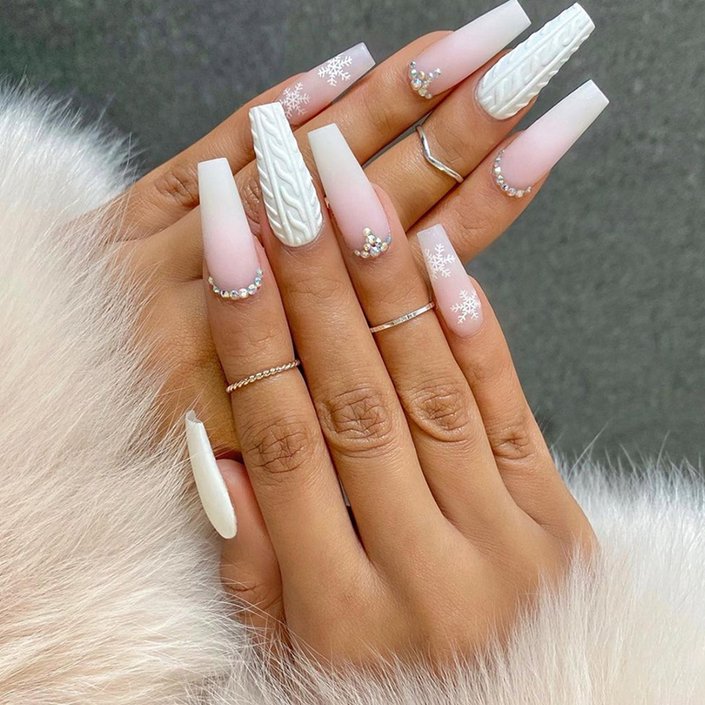 Consider these nails — which even include sparkly icicles — jewelry for your fingertips. We love how @louiseannabel.nailartist mixes and matches different colors, textures and designs for a look that's uniquely her own.
Coat your nails with Essie Of Quartz, a holographic nude pink that glitters like a fresh pile of snow on a winter morning.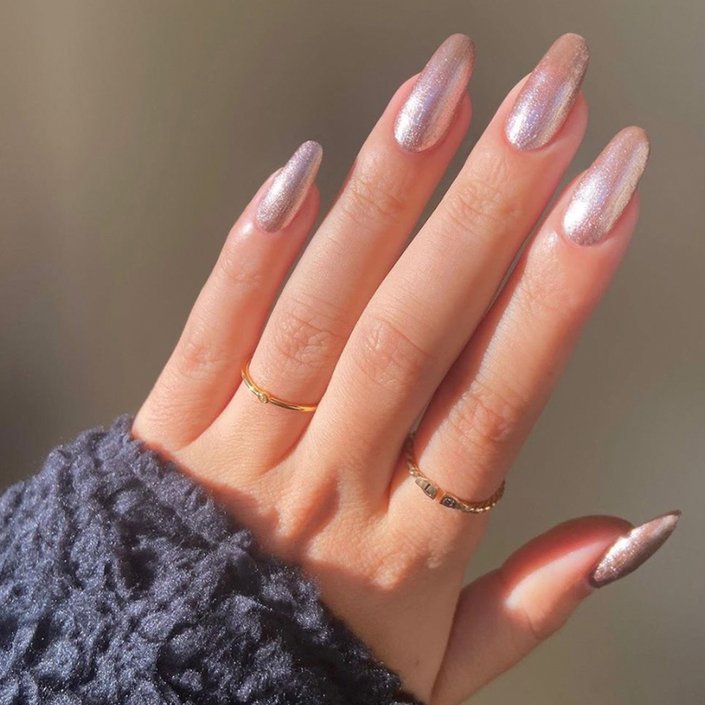 It's impossible not to smile when catching a glimpse of this adorable Arandelle-inspired acrylic nail set, even if you're in the midst of yet another round of hand washing.
Take a classic mani up a notch by adding flecks of sparkles and hand-drawn white stars to replicate the tiniest flakes of falling snow.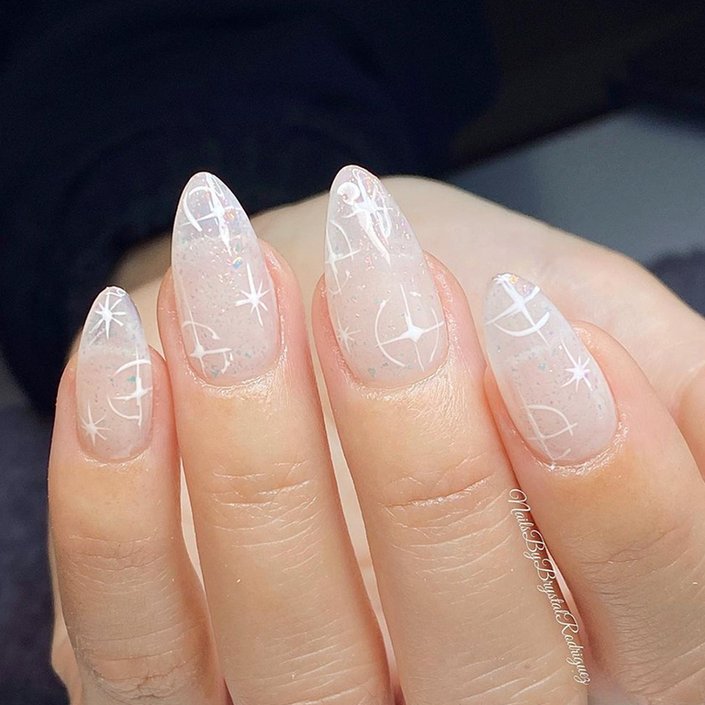 The term 'frosted tips' takes on a whole new meaning after seeing this nail art design by @miumiumanis. Between the glitter, the snowflake detailing and the smooth matte finish, dare we say that frosted tips are back in style?
Photo Credits: Samantha Jade @jadeandpolished,  Sherlina Nym @sherlinanym
Read more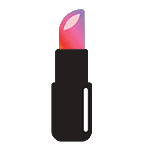 Back to top