Lucite Nail Inspo, Because Clear Manis Are Cool AF
March 23, 2020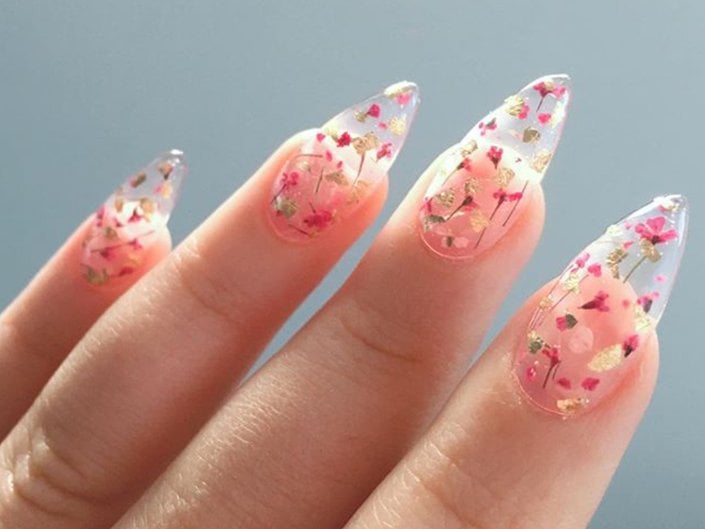 Once upon a late-night Instagram binge, we discovered that we have a very real, very serious obsession with lucite nails. The translucent finish and ultra-chic vibe meets just about every criteria on our dream nail checklist. Not only is the look effortless, cool and unique, but it's also totally customizable depending on your style. From completely clear acrylics with girly, floral designs to colorful nails with transparent tips, we're rounding up our favorite lucite manicures below.
Black, Clear and Cool
If you never thought you could pull off such a trendy, edgy and graphic mani, these nails created by Natalie Minerva may just change your mind. The completely clear, acrylic nails have a thin, black border that elevates the look. Plus, is a fun way to add length to super short nails.
Got That Bling, Bling
We're extra AF — no shame. That's why this bejeweled and blinged-out mani is ranked high up on our lucite nail inspo board.
Brittney Boyce
accessorized her clear tips with the shiniest, most sparkly crystals out there. Kudos to you Brittney, we're obsessed.
Subtlety at It's Finest
If low-key glam and high-key chic is your style, check out this mani from
Brittany Xavier
. The translucent look is almostunderstated, but the stud at the top of eachnail ensures it's far from boring. So for those who want to be trendy but still work-appropriate, this is the mani for you.
Flower Power
We've collectively decided that this manicure is a pure work of art and belongs in a museum — no question. Intricate floral details and gold flakes make this the feminine, dainty manicure of our flower child dreams. Plus, it's absolutely perfect for spring and summer.
Jane Safarian
, you are an artist. That is all.
Can't. Stop. Staring.
Obsessed with the lucite nail look but scared to commit to completely transparent tips? Fear not, we have a solution. This stained glass manicure is sheer at the tip but has a holographic tint that reflects the light at every turn.
Read more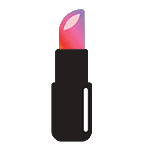 Back to top