Get Into the Holiday Spirit With Snowflake-Inspired Nail Art
December 15, 2021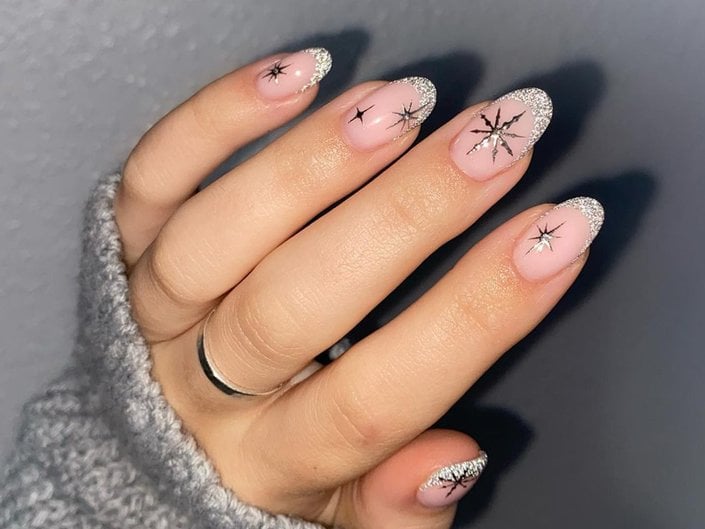 The holidays are now in full force, but even if you've already decorated and completed your Christmas shopping, it doesn't truly feel like the holiday season until the first snowfall. So until we're walking through a winter wonderland, we'll settle for snowflake nail art. Whether you like simplistic designs or super sparkly manicures, snowflakes are the perfect finishing touch to add to a wintry mani. Find inspiration for your holiday nails, below, with these six snowflake-themed manicures that look just as magical as a fresh dusting of snow.
Seeing the aurora borealis in person is high on our bucket list. But until we can go on that trip of a lifetime, recreating that incredible sky on our nails will have to suffice. The details on this set are impeccable: We love how the holographic flecks add dimension to the midnight blue hue, but our favorite feature is the intricately designed snowflakes.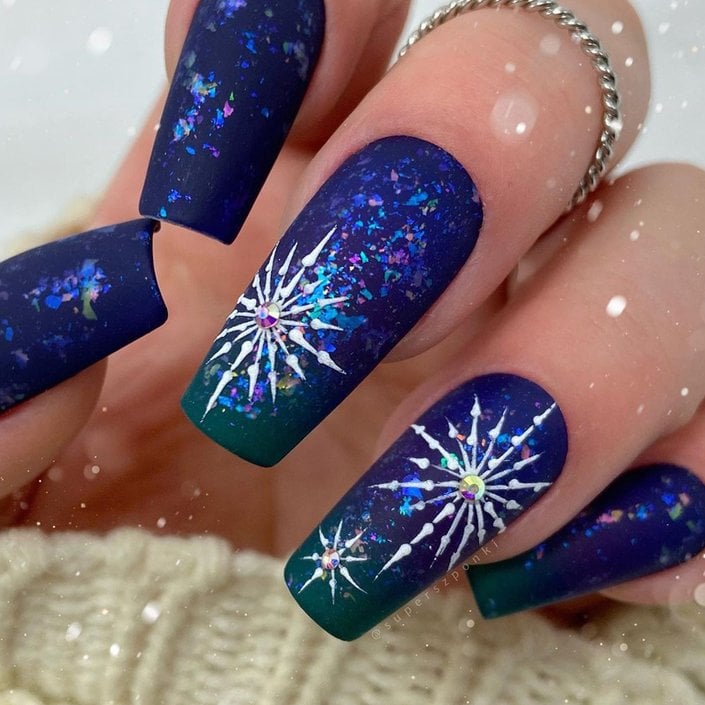 Forget just painting snowflakes onto your nails — try adding special textured effects, like
@nailsbymookie
does here, to make them look like literal icicles.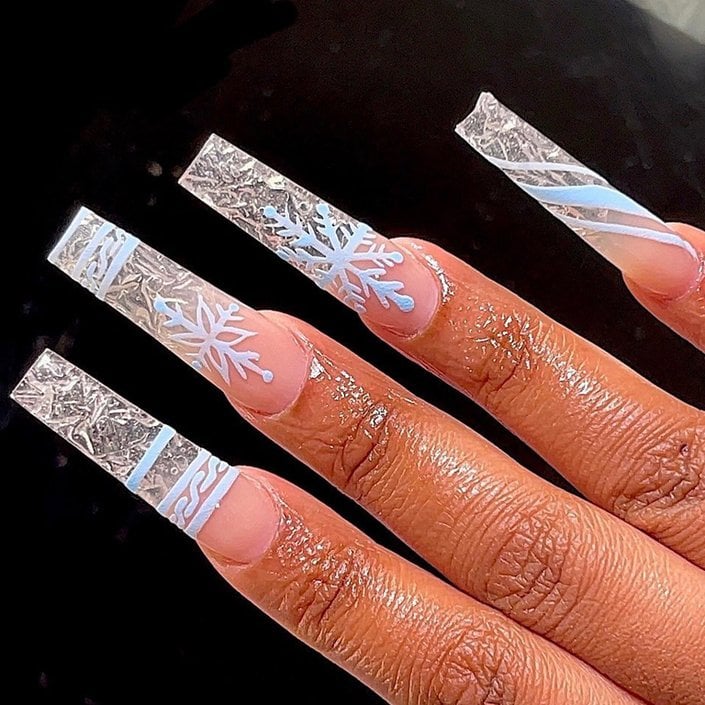 We know how difficult it is to choose a nail design, let alone around the holidays. So we love how
@Ricekittynails
proves that you can incorporate multiple Christmas elements into one cohesive manicure. Here, she combines festive red glitter polish with candy cane and snowflake accents and we couldn't be more obsessed.
Nothing is better than curling up in your favorite sweater as you watch the snowfall during the holidays — that is unless your nails match said sweater. One of our favorite trends this year is cable knit detailing, and when paired with snowflake art, it makes the perfect wintry manicure.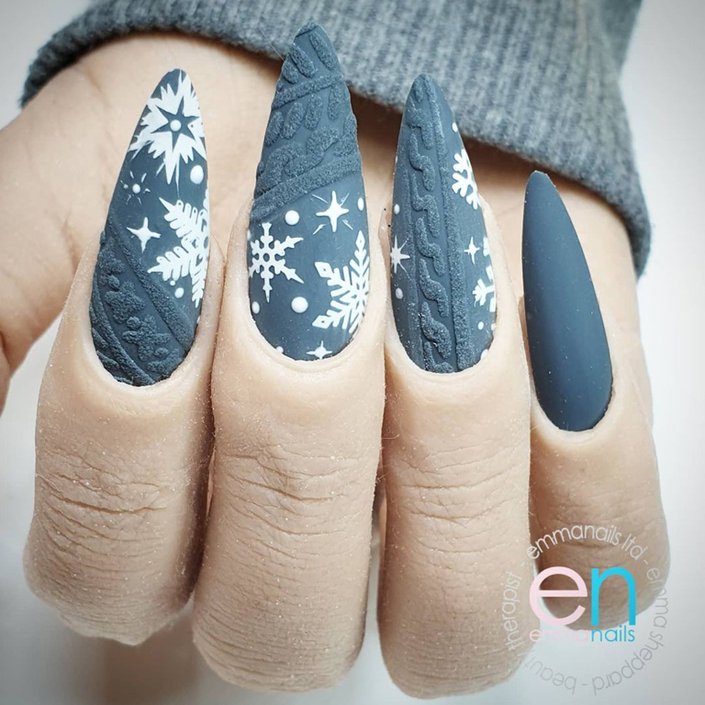 Give the term frosted tips a whole new meaning by painting on a classic French manicure with a shimmery polish like Essie Jingle Belle. Be sure to add silver snowflake details to tie the entire look together.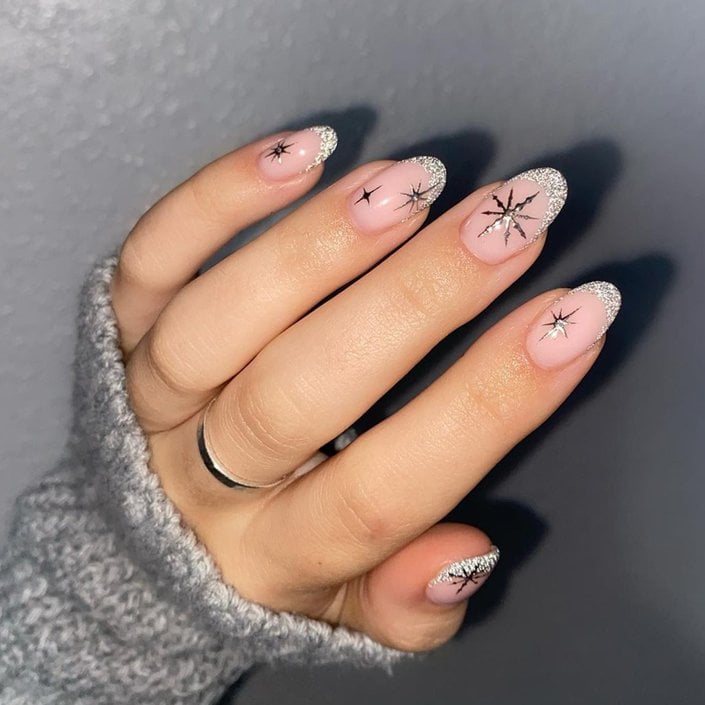 The phrase 'less is more' does not ring true around the holidays. In fact we love being extra, especially when it comes to our manicures. So take some notes from
@tiptopshapenails_
and add all the bling and snowflake designs to your nails just like she did with this awesome mani.
Photos: @gels.byjess, @superzponki, @ricekittynails, @nailsbymookie, @tiptopshapenails_,  @emmanails_beautysalon
Read more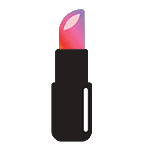 Back to top