How Static Nails Founder Alexis Irene Made Press-On Nails Cool
April 20, 2021
Before press-on nails were cool, Alexis Irene was a college student dreaming of an easier, cheaper and less damaging way to achieve glossy, durable manis and intricate nail art looks. This idea quickly turned into Static Nails, one of the first press-on nail brands to provide modern designs, shades and shapes. The brand now offers innovative, non-toxic nail polish and nail-care products, in addition to the range of quality press-ons (or as she calls them, "pop-ons") for every nail style. Here, we chatted with Irene about building a successful business while still in college, why press-ons are more popular than ever and her application tips for a flawless press-on mani.
What inspired you to start Static Nails?
At the time Static Nails was born, painting your ring finger a different color was super popular and nail art was on the rise, but few people had access to salons that could create beautiful intricate manicures. I wanted to create a solution that looked natural, was non-toxic, durable and gave everyone access to luxury nail art.
Doing so took me on a two-year journey to develop the product, putting my senior year college tuition on the line. Drugstore press-on nails served as my inspiration to innovate an overlooked category. The press-on and glue-on nails that had existed prior to Static Nails were considered to be damaging, fell off easily and basically only came in French manicure designs with an occasional white flower stamped at the top. Static Nails was the first brand to not only improve the quality of press-on nails (or as we call them, pop-on nails), but also the first to introduce these types of nails with 3D accents, prints and trendy shapes.
How did you go about starting the business while still being in college? How did you approach it and what are some of the greatest lessons you learned along the way?
You don't know until you know, so I literally just went down a rabbit hole every day researching as much as I could about business, manufacturing, product development — the list goes on. Despite going to three incredible colleges, I was never taught what I actually needed to know to start, successfully run and scale a business. I've never had a mentor of any kind either, so I'm really grateful there were resources available online to learn the basics from and be able to figure it out along the way.
Knowing that everyone is essentially just figuring it out as they go allowed me to unlock any fears or reservations I had about starting a business or investing in something to help grow it. You have to try new things and take risks at one point or another to be successful. Yes, there are basic things everyone can do to increase their chances of success, but what will really set you apart is your ability to find out how to be different, and that means doing things differently and not replicating what's already out there. So, if you have a unique idea for a product or service, or are simply really passionate about something, don't be afraid to dive in.
Press-on nails have become exceedingly popular during the COVID-19 pandemic — especially when people weren't able to get their nails done. Have you noticed this shift?
Yes, and I hope converters during the shutdown continue to use our Reusable Pop-On Manicures because they offer all the perks of gels and acrylics without the setbacks, but we'll have to wait and see. Ultimately, I think people are moving away from products like gels, dips and acrylics as there is such a focus on natural, non-toxic products right now.
What sets Static Nails apart from the other options out there?
We truly focus on innovation over replication. The quality of our products and how incredible they perform is what put Static on the map as a leader in beauty and a trend authority. We use the highest quality ingredients and spend a lot of time creating unique products, like our non-toxic, odorless nail polish remover.
Do you have any application tips?
Ensure you use enough glue and pressure when holding the nail to avoid creating air pockets when wearing a sheer set. Push the nails slightly under your cuticle so they are seamless and extra natural-looking. Apply your thumbnails last, and do your non-dominant hand first.
What are your favorite Pop-On Nails to Wear?
Caviar, our matte black almond set with red under-color was my favorite for about five years. Over the past few years, though, I'd say it's been Fetish Round. I absolutely love the universal nude color, and I love a good round shape.
Why did you decide to branch out into nail polish with the Liquid Glass Lacquer collection?
Creating and launching our Liquid Glass Lacquer has been the most exciting, depressing, exhausting, frustrating and rewarding experiences of my life. I started working on our polish formula around the same time I began working on creating our Reusable Pop-On Manicures. We were actually supposed to launch with nail polish first but ended up launching it about four years later in 2018.
The reason it took so long to launch was because I wanted to create a polish that was cleaner and performed like no other out there. Once we finally landed on a formula I was excited about, we got as many people as possible to test it. They also tested different brushes we made, packaging and competitor formulas (blindly). I was super thorough regarding our development and testing process to ensure we had something that worked for as many people as possible, and this was no small test group. The results were that 100% of participants saw three times longer wear compared to other leading brands. They also preferred the application and shine of our products. We continue to conduct these tests as more brands and formulas emerge to ensure we are offering our customers the absolute best.
My biggest pet peeve as a consumer was that colors appear differently in the bottle than they do on different skin tones when wet and when dry. My goal was to create custom colors that looked great on everyone, no matter their skin tone. I'm not interested in offering 20 different bright reds to make finding your perfect shade complicated or simply offering something new to sell. A great deal of thought, research and testing goes into each color and product we make so our customers truly love and obsess over each of their products from us.
Photo: Courtesy of Static Nails
Read more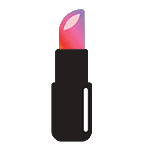 Back to top