How to Rehab Weak and Brittle Nails
December 23, 2020
If you're someone with

weak and brittle nails

after getting one too many

gel manicures

or

acrylic sets

, don't stress. There are plenty of products available that can help you repair

damaged nails

and bring them back to a stronger, healthier state. Keep reading for a guide to the best products to rehab to your nails with.
Primers are the first step in any proper nail-care routine. We love this one for its ability to protect nails from breaking and splitting.
Cuticle care is key for achieving healthy nails. This cuticle serum is hydrating, soothing, lightweight and packaged in a convenient pen format for an easy and precise application.
If you're getting ready for a new manicure, use this apricot cuticle oil first. It helps condition and protect nails without making your hands feel greasy or sticky.
Using nail polish removers with harsh chemicals like acetone can wreak havoc on your nails. Instead, opt for a gentler formula, like this one, to promote healthy-looking and moisturized nails.
Base coats are designed to create the ideal base for nail polish, extending the life of any manicure. Try this option to not only prep the nails for color, but to also help strengthen them over time.
Keeping your hands moisturized can make a big difference in keeping your nails healthy. To keep your skin (and nails) smooth, hydrated and soft, try this fast-absorbing hand cream that's formulated with moisturizing ingredients including shea butter and glycerin.
Read more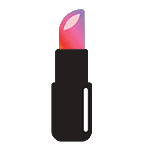 Back to top