Can Vitamin C Help Nails Grow Stronger? A Dermatologist Weighs in
May 09, 2022
Whenever I dispense or scoop out too much of my skincare products, I like to rub the excess into my hands and cuticles because, honestly, my hands could always use some more TLC. Lately, I've been overestimating how much vitamin C serum I need on my face, and so my hands have been getting all the extra.
Since doing this, I've noticed that my nails have been growing faster and stronger, and it made me wonder if vitamin C can significantly benefit nail health. To get some answers, I chatted with Dr. Karan Lal, a board-certified dermatologist at Schweiger Dermatology in New Jersey.
Is Vitamin C Good for Nail Health?
While vitamin C is well known for its brightening properties, Dr. Lal explains that the antioxidant also helps build collagen — which is one of the main proteins found in the nail bed. Because of this, it makes sense that vitamin C serums and supplements could contribute to overall nail health, but there's not enough evidence to know for sure. "That doesn't mean vitamin C doesn't help — it just means we don't know how yet," says Dr. Lal.
If you want to see if vitamin C has a positive effect on your personal nail health and growth, though, Dr Lal recommends using a vitamin C cream as a hand moisturizer and rubbing it into the cuticles. Alternatively, if you're looking for a quick fix for brittle nails, we recommend using the
Essie Hard to Resist Nail Strengthener
which creates a protective barrier that helps to bond and strengthen weak nails in just three days.
Photo: Chaunte Vaughn, Design: Juliana Campisi
Read more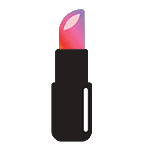 Back to top