DIY Your Summer Manicure With These Bright Drugstore Nail Polishes
June 25, 2021
There are seemingly endless
summer nail polish
shades that you can find at your local drugstore — cue the indecisiveness. Do you go with a neon yellow that's reminiscent of the sun, opt for an electric blue hue that's vacation-ready or just stick to a classic
pale pink
? To help you narrow down your search and pick a color (or three) that's both affordable and
on-trend for the season
, check out our editors' favorite
drugstore nail polish shades
for summer.
1 / 6
If bright and bold is your summertime motto, then the shade Juicy Details is a must-have. It's a vivid blue that is sure to make a statement. Wear it on the beach for some serious nautical vibes.
2 / 6
Neon nails are super trendy this year, and summer is the season to rock the look. Paint this green polish on your nails and toes for an instant pop of color that'll look great against bronzed skin.
3 / 6
If you want a change from a typical bright red, reach for this fiery orange hue from Essie. The punchy shade is the perfect accessory to any summer outfit.
4 / 6
Choosing a yellow-gold shade for your skin tone is no easy feat, but this color is universally flattering. Paint it over your entire nail or use it to DIY nail art over a white base.
5 / 6
For a vegan, non-toxic, paraben-, cruelty- and an acetone-free nail polish option, consider this pink option from Tenoverten. The fuchsia hue is a classic that will become a staple in your nail polish collection — not just for summer but for every season.
6 / 6
For a muted color that's still glamorous and fun, try this rose gold polish. The subtle metallic shade reflects the light and is chip-resistant so you won't need to reapply every few days.
Read more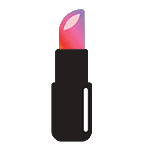 Back to top