The Best Powder Dip Nail Kits for a Picture-Perfect At-Home Mani
March 02, 2021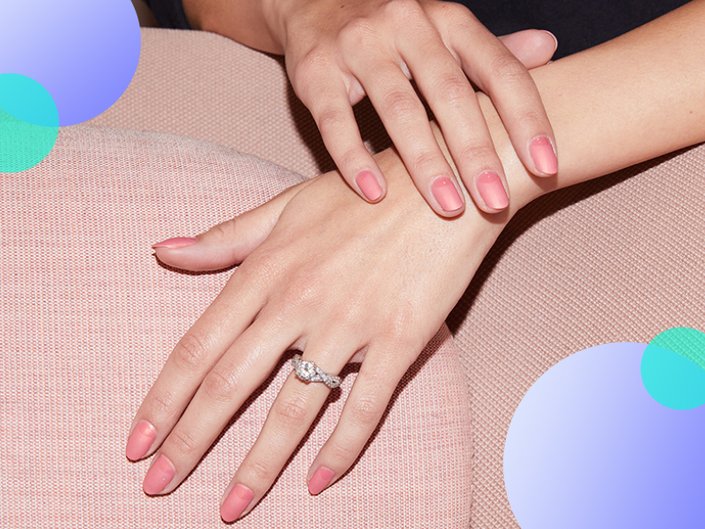 If you're not already on board with the powder dip nail trend, well, you need to get on it ASAP. Instead of painting on liquid polish, you dip your nail into pigmented powder that's buffed and sealed — no UV light required. The result falls somewhere in between acrylics and gel manis. Powder dip nails are loved for their staying power (they last between two and four weeks) and are a lot less time-intensive to apply than an acrylic set.
We also love them because you can pick up a powder dip nail kit that contains all of the tools you need to DIY it at home, which is especially helpful if your salon isn't open or you're not comfortable going due to COVID-19 restrictions. Here, we're sharing five top-rated kits available at different price points to choose from.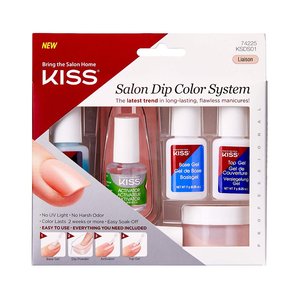 1 / 5
Kiss Salon Dip Starter Kit, $19.99
With a dip tray, a nail buffer, manicure stick and a brush softener, this kit makes creating powder dip nails at home easy — even for beginners. Plus, you can't beat the $20 price tag. You can purchase additional shades of pigment for less than $10 each.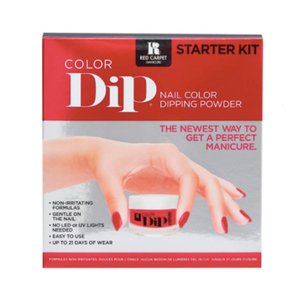 2 / 5
Red Carpet Manicure Color Dip Powder Starter Kit, $34.99
Dip powder manicures take some practice to master, but this kit, equipped with a handy guide, will help you on your way. The brochure features step-by-step instructions as well as tips and tricks.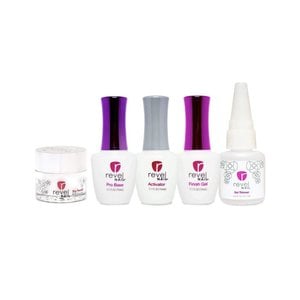 3 / 5
Revel Nail Dip Powder Starter Kit, $33
What makes this starter kit stand out is that instead of coming with a neutral shade of powder, you can actually choose the color of pigment of your choice (there are over 200 options!). In addition to the powder, you'll get a base, activator, finish gel and gel thinner.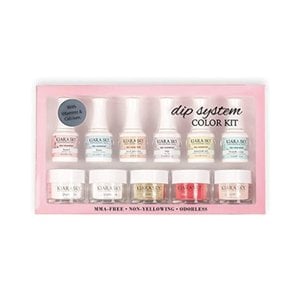 4 / 5
Kiara Sky Dip System Color Starter Kit, $89.99
This kit isn't exactly cheap, but it comes with everything you need to create countless flawless manis, including red, pale pink and gold glitter powders. It's perfect for newbies and professionals alike.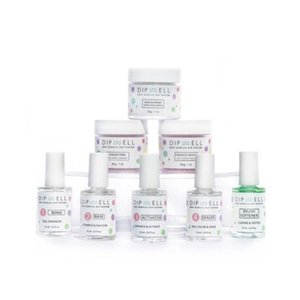 5 / 5
Dipwell Nail Starter Kit, $44.97
If you're a vegan beauty and/or French manicure devotee, you'll love this set from Dipwell. It contains sheer pink and French white dipping powders, along with everything else you'll need like base, activator and sealer.
Read more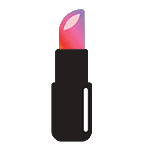 Back to top