What Is Blooming Gel Nail Polish? A Nail Expert Breaks Down the Trend
February 23, 2023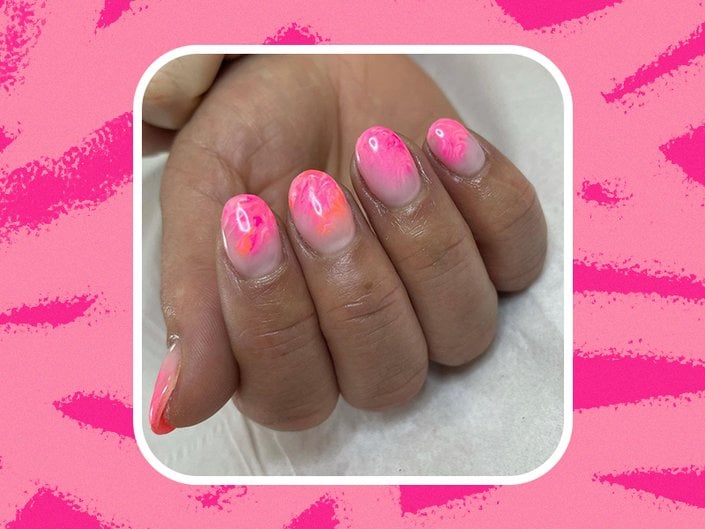 One of our favorite pastimes is scrolling Instagram for nail art inspo. From aura nails to textured manis, the current nail trends feel especially fun and creative — and we're all about it. Blooming gel nails, an up-and-coming nail art trend, are no exception. Blooming gel is actually a type of nail polish, and while it's been around for a little while, it's starting to take off on social media and the diffused, watercolor effect lends itself well to what's in style at the moment. To get the scoop on all things blooming gel nail polish, we chatted with Sarah Thompson, the head educator in the US and Canada for The Gel Bottle Inc. and owner of Sarah Thompson Nails.
What Is Blooming Gel Nail Polish?
"Blooming gel is a translucent gel polish formulated to create fun nail art designs like smokes, marbles and natural stones, roses and flowers," explains Thompson. "It differs from regular nail polish, as it needs to be cured, and it's different from regular gel polish, as it allows colored gel polishes to bloom when put on top of it uncured." In other words, it's a clear gel polish formula (kind of like a base coat) that you apply to your nails, and then when you paint other gel polish over it, the color blooms into an abstract shape or design. The final product has a shapeless watercolor look, similar to aura nails.
How Do You Apply Blooming Gel Nail Polish?
Step 1: Apply Your Base
After prepping your nails the way you normally would for a manicure, apply the base color of your choice. You can also leave your base nude depending on the look you are going for. Your blooming design will go on top of this base.
Step 2: Apply the Blooming Gel Polish
Next, you go in with a layer of your blooming gel nail polish, but remember not to cure this layer after applying it.
Step 3: Add Your Design
"Add your gel polish colors in the design you're choosing to do," says Thompson. "For example, draw your roses, add your colors to create marble or your white to help create your smoky quartz, then let them bloom into the desired effect."
Step 4: Cure and Apply Topcoat
Once you like the look of your bloom, you can cure your nails for 60 seconds and finish with a gel topcoat. "Once finished, don't forget your cuticle oil," advises Thompson. Try the Essie On a Roll Apricot Cuticle Oil — the mess-free applicator makes it super easy to use.
Blooming Gel Nail Polish Ideas
Hot Pink and Orange
Photo: @suzanneletsome_beauty; Design: Juliana Campisi
Read more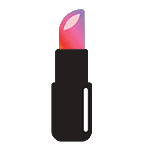 Back to top