How to Do a Gel Manicure at Home
March 25, 2022
Believe it or not, you don't need to go to a salon to get a gel manicure. With the correct tools, you can DIY gel nails from the comfort of your home. If you always seem to smudge your regular polish or just hate waiting for it to dry, gel lacquer might just be a better choice.
"Regular nail polish requires 20-30 minutes of air-drying time and can still be smudged or dented in the hours after application," explains Christina Kao, co-founder of Le Mini Macaron, a brand that offers at-home gel manicure kits. "Gel polish contains a special polymer that must be cured under an LED light, which allows it to harden and become instantly dry."
Keep reading to learn more about the benefits of gel manicures, what tools you need to get gel nails at home and tips for perfecting a DIY manicure for salon-worthy results at home.
Can I Give Myself a Gel Manicure at Home?
Yes! As long as you have the correct tools, you can give yourself a gel manicure without having to step foot into a salon. According to Kao, DIY gel manicures are great options for those who want glossy nails, chip-free results and long-lasting durability.
What Supplies Do I Need to Do My Own Gel Nails?
For the perfect at-home gel manicure, Kao says there are five tools you'll need: An LED lamp, gel polish, a cuticle stick, a nail file and remover wraps for when you want to remove the polish.
"The cuticle stick will push your cuticles back beforehand, and the nail file is needed to file the surface of your nails before applying the first coat of polish," says Kao. "This helps the polish adhere better to your nails and makes your manicure last even longer."
Instead of buying each element separately, we recommend one of the starter kits from Le Mini Macaron, like the Le Maxi La Vie En Bloom Deluxe Gel Manicure Set, which includes everything you'll need for a seamless DIY gel manicure.
Can You Do Gel Nails at Home Without UV Light?
What differentiates gel polish from traditional lacquer is the curing process, which requires an LED light. "It's not possible to complete a gel manicure without an LED light," says Koa. "Without this step, the polish won't dry at all."
However, there are gel-inspired polishes that offer longer wear than traditional nail polishes and don't require the use of an LED light, like the Essie Gel Couture Polish. The two-step system is chip- and fade-resistant and gives nails the glossy finish of traditional gel manicures.
How Do You Get the Perfect Gel Manicure at Home?
Just like painting your nails with regular polish, perfecting a DIY gel manicure takes practice. There are a few things you can do to make the process as seamless as possible, though. First, Kao recommends starting slow. Instead of initially applying a thick layer of gel, apply a very thin layer to start. Cure the thin layer, then follow with a thicker layer before curing it again for a professional-looking finish.
It's important to cure the gel immediately after painting it onto your nail, too. "This minimizes the amount of time the gel is exposed to air — long exposure will negatively affect the result," says Kao. She recommends using a paint and cure process (i.e. curing one nail at a time rather than your whole hand) for the best results.
Mistakes are inevitable, but luckily gel mishaps are a lot easier to fix than regular lacquer mishaps. Once the polish is cured, a swipe of remover won't be able to affect it. So if you mess up the top layer, you won't have to go back to square one. "If you smear the polish before curing, simply wipe it off with a remover soaked cotton pad and re-paint it," says Kao.
The process is similar if you get gel polish on your skin. Kao recommends using a cuticle stick or your thumbnail to remove the excess before curing. If you cure the gel polish onto your skin, it will be extremely difficult to remove.
With practice, your DIY gel mani will be unrecognizable from salon manicures.
Read more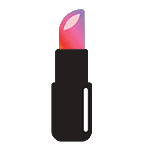 Back to top