The Essie Stay Longer Longwear Top Coat Kept My Nails Shiny and Chip-Free
March 16, 2023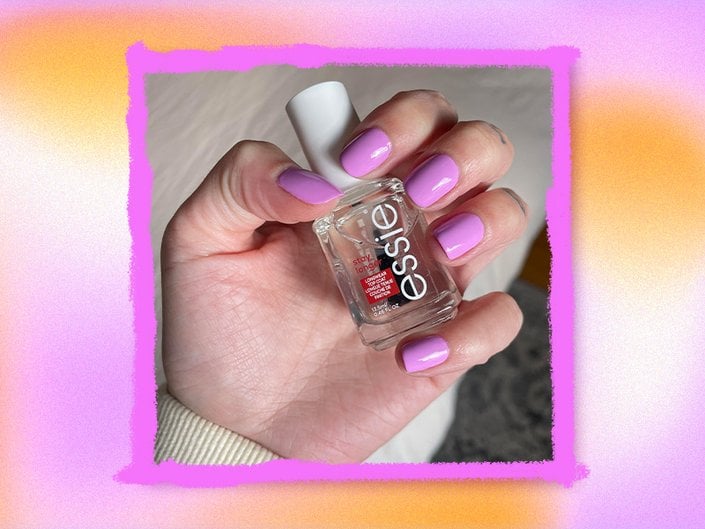 I'm someone who doesn't feel fully dressed without polished nails, so I have always been a gel manicure devotee. Since gel manicures last longer without chipping than regular nail polish, I can go a couple of weeks between trips to the salon and I never have to worry about my nails looking shabby. But constantly getting back-to-back gel manicures can start to take a toll on your nail strength, so I try to take breaks every so often, during which I stick to regular polish. Since chipped nails are one of my biggest beauty pet peeves, I'm always on the hunt for ways to extend the life of my manicure. Enter: the Essie Stay Longer Longwear Top Coat.
When the latest addition to Essie's catalog of top coats was released earlier this year, I was eager to test it out. Excited by the promise of a shiny, salon-quality mani that could last up to seven days (no gel polish or UV lamp needed), I decided to try the Stay Longer Top Coat to see how it would hold up during a particularly busy week.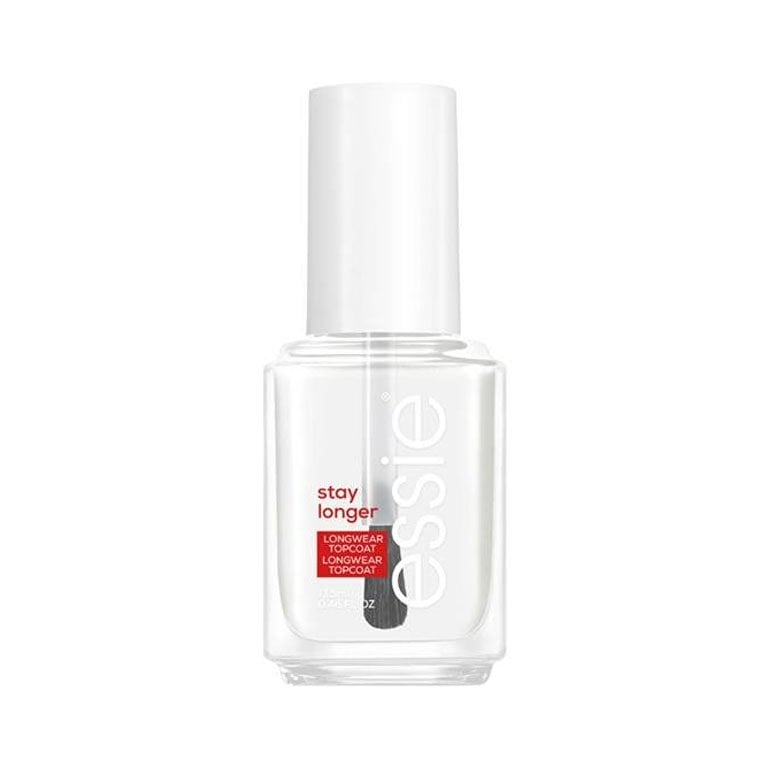 My Review of the Essie Stay Longer Longwear Top Coat
I'm giving my nails a break from gel manicures right now, but that doesn't mean I'm prepared to go fully bare, so I opted to try the Stay Longer Top Coat. When paired with an Essie polish, the top coat claims to keep your nail color shiny and vivid while protecting against chipping for a stunning mani that lasts up to seven days. I applied the top coat ahead of a busy week packed with beauty events, days in the office, dinners with friends and a date. I layered it over Essie In the You-niverse, a bright taffy pink with lavender tones.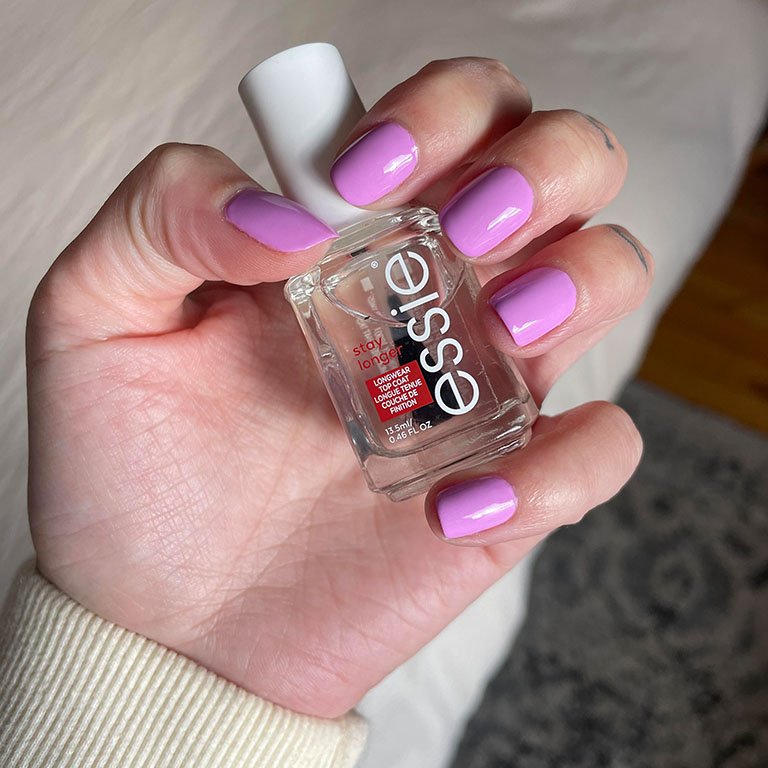 From the first brushstroke, the polish went on super smooth and immediately boosted the shine of the adorable color I chose. My pretty pinky-purple mani immediately put a smile on my face and got me into a spring state of mind — it's very much still winter in New York, but I was manifesting warmer days ahead. Being the regular polish rookie that I am, I went to a spin class way too soon after painting my nails and two of them got slightly scratched. Other than that minor hiccup, my nails still looked like I had just emerged from the salon for a few days after applying the top coat. The photo below shows my manicure after two days.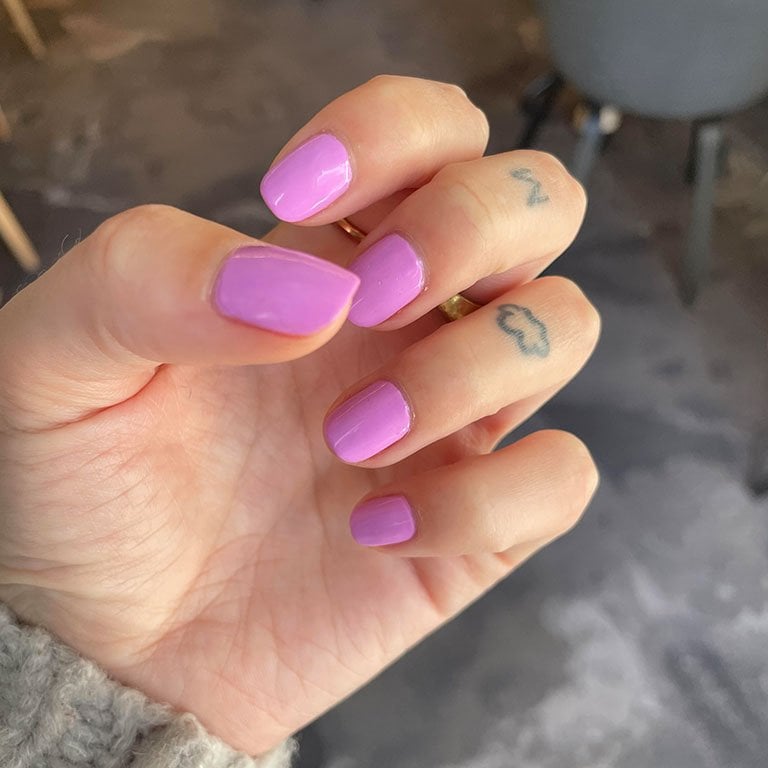 Beyond the lack of chipping, I was especially impressed by the sustained level of shine. I was getting compliments on my nails all week, with coworkers stopping to ask me for the name of the polish color. My nails haven't attracted that much attention in months. Below, my nails after four days were still looking good as new (except for the cycling-class-induced scratch on my middle finger).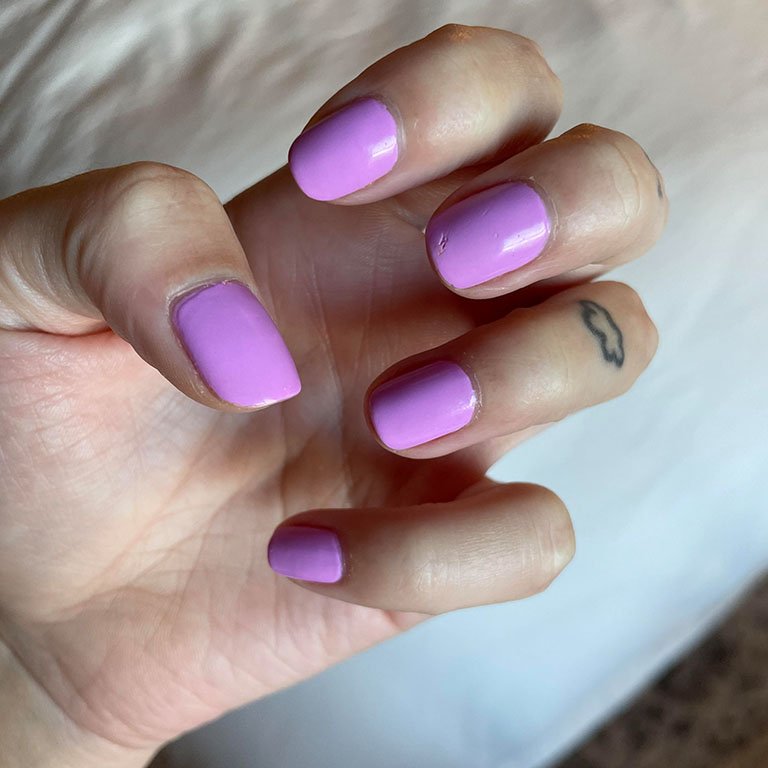 The first signs of chipping began on day five. It was very minimal, however — only a couple of nails began to show small chips at the tips. Considering I had gone five days without any flaws, the barely-noticeable chips were not a big deal.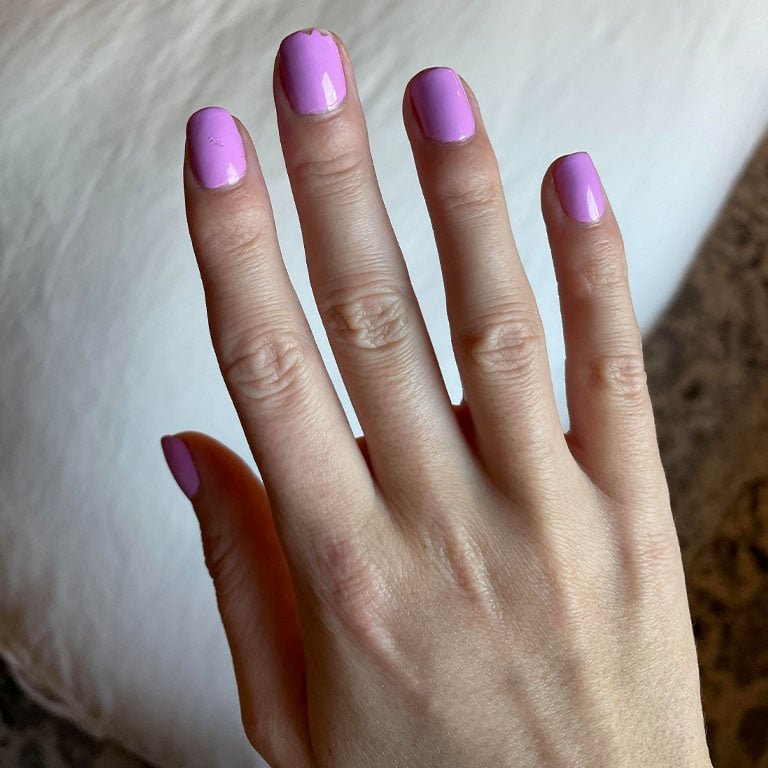 Finally, at the end of the week, more of my nails began to chip, though it was still only a couple on each nail with several staying perfectly intact. More importantly, thanks to the Stay Longer Top Coat, my nails never lost their reflective luster. The prolonged shininess was one of the biggest selling points of this top coat for me, and I will definitely be reaching for it again in the future when I'm between gel manicures.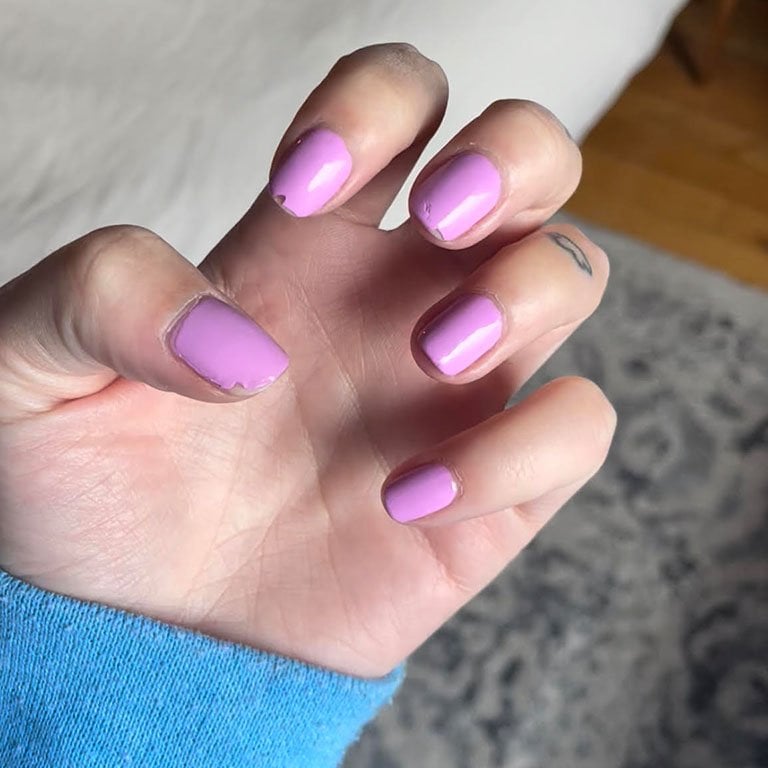 Photos: Jordan Julian; Design: Juliana Campisi
Read more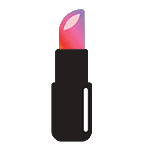 Back to top