The Right Way to Remove Glitter Nail Polish
October 13, 2021
Glitter nail polish always adds a special flare to holiday manicures, but removing those sparkly flecks sometimes feels impossible. Glitter lacquer — whether it is chunky or fine — is actually significantly harder to remove than regular nail polish, and if not properly removed, can result in damaged nails. To explain how to correctly remove glitter nail polish to prevent breakage, we tapped the expertise of Julie Kandalec, celebrity nail artist and founder of Julie K Nail Artelier in New York City. Find her method below, plus a pro tip on how to apply glitter nail polish that will make the removal process so much smoother.
Why Glitter Nail Polish Is Hard to Remove
According to Kandalec, glitter nail polish can be more difficult to remove because it's tough to reach the lacquer under the sparkling flecks. "Glitter polish is made from tiny pieces of non-porous material like mylar, plastic, and polyester," she explains. "When it is applied, the clear base polish holds the glitter particles onto the nail, and it can be difficult for acetone to get under the particles to remove the polish."
How to Remove Glitter Nail Polish
Though it can be tempting to pick glitter polish off, you shouldn't because it can damage your nails. Instead, Kandalec recommends soaking a cotton ball in an acetone-based nail polish remover then letting it sit on the nail for 20 to 30 seconds. "Press down hard, give the cotton a little wiggle, and pull off — it should take the glitter with it," she says. Because acetone can be drying, be sure to properly moisturize your hands and cuticles after removing all of the nail polish.
There's actually a trick to applying glitter nail polish that will make it easier to eventually remove, says Kandalec. After applying a base coat, swipe on a non-glittery shade to "create a pillowy polish layer" that the acetone will be able to easily grab onto once it's time to remove the lacquer.
Glitter Nail Polish Recommendations
If you're in need of a glitter polish refresh in time for the holidays, we recommend
Essie Night Owl
— an emerald green polish with gold glitter flecks.
Kandalec also suggests trying the glitter lacquers from KB Shimmer. "They have some of the coolest glitter polishes I've seen!" For a unique ombre effect go for the
KB Shimmer Flake Expectations
.
Photography: Chaunte Vaughn,  Associate Creative Director: Melissa San Vicente-Landestoy, Art Director: Hannah Packer, Associate Director, Creative Production: Alex Friedlander, Associate Creative Producer: Becca Solovay, Associate Content Director: Sarah Ferguson, Makeup Artist: Jonet Williamson, Hair Stylist: Akihisa Yamaguchi, Wardrobe Stylist: Dominick Barcelona, Digital Tech: Erik Dalzen, Photo Assistant: Matt Licari, Model: Han Na Shin
Read more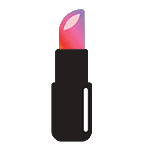 Back to top