Organize Your Nail Polish Collection With These Stylish Storage Ideas
September 26, 2022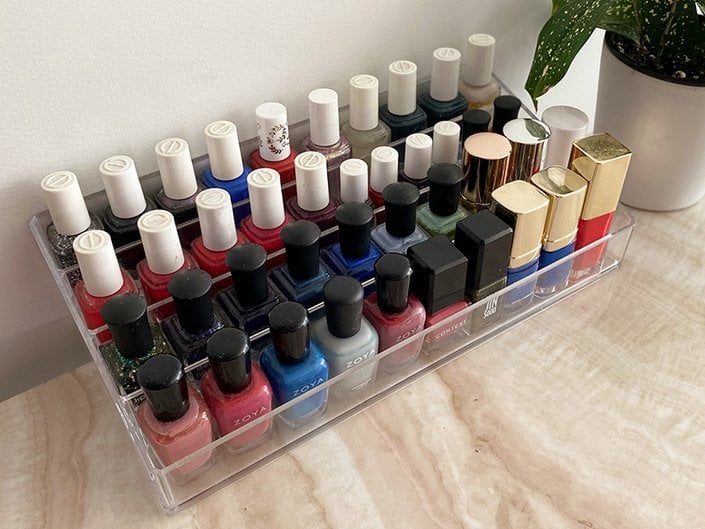 Raise your hand if your medicine cabinet or vanity is filled to the brim with products. Yup, same here. It's easy to hoard beauty products, especially nail polishes. With so many colors and finishes, not to mention the affordable price points, we can't stop adding to our already extensive collections. The tricky part is figuring out where to put them all. Luckily, Instagram is full of organization ideas. From a wall shelf set-up that'll make your stash look salon-ready to decorative jars that can double as home decor, these creative storage ideas are sure to inspire.
Build Your Own Classic Polish Wall
Nail polish enthusiast
Olivia Anderson
organized her polish stash using display shelves and created a color-coordinated nail polish wall that rivals most salons.
Use a Designated Drawer
If you have just about every conceivable shade of nail polish, try
@velvetmarmoset
's organization method using the front of a drawer to display polish samples. First, she bought
small cabochons
and painted them with nail polish. After letting them dry for a day, she glued them onto small circular magnets and placed them in order on the front of her polish drawer.
Turn Your Jewelry Hanger Into a Polish Hanger
Jewelry hangers are a great solution for storing your nail polishes, especially if you're low on space. This works particularly well if you have a medium-sized collection.
Opt for a Polish Wheel
If you're a salon regular, you're probably familiar with the polish sample wheel that features fake nails painted with every available shade. Consider creating a similar wheel for your own polish stash. With each color on display, you won't have to swatch your shades every single time you want to do your nails.
Keep It Contained
If you don't want your collection on full display, try buying clear storage containers with individual pockets for each of your nail polish. Tuck them away in a drawer, under the bed or in a bathroom cabinet.
Repurpose a Lipstick Tray
You might already use clear acrylic trays to store an extensive lipstick collection — and thankfully, they work equally well for nail polishes. These organizers are great because they don't take up that much space, but fit a lot of nail polishes.
Use What You Already Have
If you have any glass containers or jars laying around the house, turn them into visual storage for your nail polish collection. Color coding each jar makes them look particularly appealing on top of a vanity.
Read more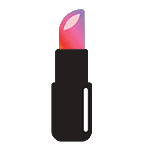 Back to top