9 Genius Ways to Organize Your Nail Polish Collection
April 14, 2021
Raise your hand if your medicine cabinet or vanity is filled to the brim with products. Yup, same here. It's easy to hoard beauty products, especially nail polishes. With so many colors and finishes, not to mention the affordable price points, we can't stop adding to our already extensive collections. The tricky part is figuring out where to put them all. Luckily, Instagram is full of organization ideas. From the wall shelf set-up that'll make your stash look salon-ready to decorative jars that can be repurposed to house polishes, read on to get inspired.
Create an Under-Vanity Salon
Bring the nail salon to your own home by creating one beneath your vanity, like Ashli Stockton, founder e-tailer
Sunday Forever
, did. "I never have time to get my nails done and always do them myself," she says. "I have so many polishes and press-ons that I can't see what I have, so I thought I'd use the blank space under my vanity on the walls. I got lucite shelves, the bins, the clips and the light on Amazon and voila! I love to crawl under there and do my nails."

Build Your Own Classic Polish Wall
Nail polish enthusiast
Olivia Anderson
organized her polish stash using display shelves and created a color-coordinated polish wall that rivals the local salon's.
Make a Statement
If you want your polish collection to look like a piece of art, try this ornate polish rack, which features a fancy frame and a few shelves to help you show off your favorite hues.
Use a Designated Drawer
If you have endless polishes try
@velvetmarmoset
's method, which includes using the front of a drawer to display polish samples using color-coded magnets. She explains that she first bought
small cabochons
and painted them with nail polish. After letting them dry for a day, she glued them onto
small circular magnets
and placed them in order on the front of the drawer.
Turn Your Jewelry Hanger Into a Polish Hanger

Jewelry hangers are a great solution for storing your nail polishes, especially if you're low on space. This works particularly well if you have a medium-sized collection.
Opt for a Polish Wheel
If you're a salon regular, you're probably familiar with the polish sample wheel that features fake nails painted with every shade that's available. You can create the same wheel for your own polish stash. With them all displayed, you won't have to swatch your shades every single time you want to do your nails.
Keep It Contained
If you don't want your collection on display, try buying clear storage containers with individual pockets to hold each of your nail polishes. Tuck them away in a draw, under your bed or in your bathroom cabinet.
Use a Lipstick Tray

You're probably familiar with these clear acrylic trays for holding your equally extensive lipstick collection, but did you know they work just as well to store your nail polishes? These organizers are great because they don't take up that much space and hold a lot of nail polishes.
Use What You Already Have
If you have any glass containers or jars laying around the house, use them for your nail polish collection. You can also get creative and color code each jar so it looks like a piece of decor on your vanity.
Read more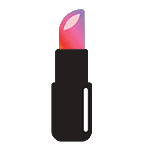 Back to top