5 Ways to Look Younger in Under 5 Minutes
February 22, 2017
We aren't afraid of getting older, but we do everything we can (within reason!) to make sure we don't look older than we are. It's obvious from all the night creams, under-eye creams and concealers, wrinkle-reducing serums, root coverage products (for those pesky gray hairs), etc., that all of us are doing our best to give the aging process a good fight. We've upped the ante and found five ways to look younger in five minutes. Yes, five minutes.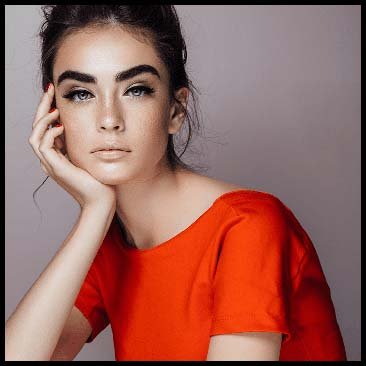 High Pony
Does this surprise you? Think about it. Pulling the hair upward smooths the lines around the eyes and accentuates your cheekbones. Try it and see if your skin doesn't look a little tighter! The other bonus to this style is it's so versatile and can work with multiple outfits. If you struggle with a lifeless pony, try doubling it up or adding a little texturizing powder to it to give it some bounce and really hit that high note!
Full Brows
We often think the hair on top of our head is the only thing affected by the aging process. This is not true. As we get older, our eyebrows are also impacted. Brow hair can become sparse and patchy, making our faces look older and more mature (not in the good way). Hold onto your youthful, full brows by equipping yourself with a dynamite brow powder. Make sure to keep an eye on your brow tails as well. If they are too thin, this can make your peepers appear droopy and tired (which also means "looking old").
Product Recommendations:NYX 3-in-1 Brow Pencil, L'Oreal Paris Brow Stylist Kabuki
Glossy, Neutral-Colored Lips
Many of us view lip gloss as a product of the past and an item we equate with our pre-teen years. We want to shed some light on lip gloss and the stigma attached. A little gloss action on your lips can actually work for you, as it can make your lips appear plumper and give them a youthful fullness. Try dabbing a soft peach or pink gloss in the center of the mouth and we guarantee you'll be carded at the next rated-R movie you attend!
Product Recommendations: NYX Lip Lingerie,YSL Gloss Volupté, Lancôme Le Metallique
While we believe there's a time and a place for matte skin, we do advise you to use that powder sparingly. Powders can make your skin look dull and give you a cakey finish that accentuates lines and wrinkles. Go for a liquid-based foundation with a dewy finish. The moisture and illuminating properties will minimize those pesky lines and make your skin look fresh and youthful.
Product Recommendations: Maybelline New York Dream Cushion Fresh Face Liquid Foundation, Lancôme Teint Idole Ultra 24H Long Wear Foundation, NYX Total Control Drop Foundation
Read more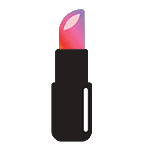 Back to top