9 No-Brainer Bedtime Rituals for Beautiful Skin
August 20, 2019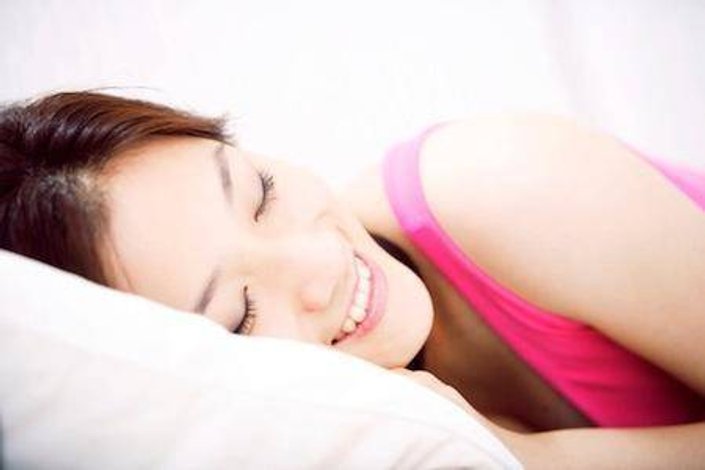 You've just finished a busy day crammed with commuting, meetings, phone calls and dinner with friends and you're practically sleepwalking by day's end. You and your
skin are so tired
, in fact, that all you see is your pillow—your
nighttime skin-care routine
is the furthest thing from your mind. But before you put your
fully made-up face
to bed, think about the consequences and instead try these simple tips to waking up with smoother, softer skin.
Have Makeup Remover Wipes Handy 
You're too tired to trek to the bathroom to wash your face, but sleeping in makeup is a huge skin no-no. Not only does it rub off on your pillow (to stay there until you wash your sheets!), but it can also cause irritation and puffiness around the eyes or—the horror!—cause your lashes to break. The solution: Place a packet of makeup removing wipes at your bedside. "Makeup removing cloths are generally good choices to remove makeup easily and quickly," says dermatologist Dr. Susan Stuart, M.D. Though she recommends Almay Makeup Remover Towelettes, she notes you should find your fit by testing a few. "Some can get a little oily, and you should always look for alcohol- and fragrance-free ones. A best bet is to check and see if it's tested by dermatologists and ophthalmologists," she says. If your skin is acne-prone, look for wipes containing salicylic acid. "These help open up blocked pores while simultaneously removing makeup," says board-certified dermatologist Dr. Jennifer Peterson. You don't wear makeup? Trust us: You'll still want to remove the day's grime to
keep pores unclogged
. 
Keep a Jar of Cotton Balls 
Not the makeup wipes kind of gal? Put a pretty bell jar full of cotton balls on your nightstand. Dipped in everything from makeup remover to cold water, these can gently remove makeup or
de-puff eyes
without irritating sensitive facial skin. 
Mist Away 
No matter what, beautiful skin needs hydration at night. If you decide to skip the night cream, go the simple route: Spray on a moisturizing facial mist. Try
Vichy Mineralizing Thermal Water
or
Evian Mineral Water Spray
. 
Blast Blemishes With Toothpaste 
Got a zit? While you're brushing your teeth, dot toothpaste on the offending spots. "Apply a small amount to the pimple before bedtime and wipe it off in the morning," Stuart says. "Certain toothpastes contain menthol and alcohol, which may reduce the appearance of a pimple by drying it out." Be precise with your application; toothpaste can cause the surrounding skin to flake if you're not careful. 
Use Petroleum Jelly 
Slick this multi-tasker over your lips for a softer pucker come morning, or even use it to remove stubborn eye makeup. "It's inexpensive and non-allergenic!"says Stuart. However, if your skin is
prone to breakouts
, both Stuart and Peterson suggest applying petroleum jelly only on the lips and body as it can leave behind an oily residue. 
Humidify Your Surroundings 
If you absolutely can't be bothered with slathering on some hydrating facial cream, use a humidifier. Since body temperature rises while we sleep, we lose much-needed moisture. Humidifiers help keep the air moist so our skin isn't further sapped by a dry environment. 
H2O Hydrate! 
Even if you're sleepwalking, grab that glass of water. Though drinking water hasn't been proven to hydrate skin, it does help the body expel toxins—which is never a bad thing.
Pre-de-puff 
Sick of waking up with puffy eyes? Peterson notes a variety of factors influence swelling in the eye area, such as allergies, salty foods, lack of sleep and tearing. Drink more water (see above), cut salty foods out, and if the problem is allergies, take an antihistamine before bedtime. "Try to sleep flat on your back (which
helps with wrinkles
, too) with your head elevated on two pillows," she suggests. 
And above all else…get a good night's sleep! 
When we sleep, our metabolic rate lowers, so we don't produce as many skin-damaging free radicals. Additionally, since we aren't outside doing battle with the elements, our body can focus on repairing any damage incurred during the day, according to the International Congress in Aesthetic, Anti Aging Medicine and Medical Spa. So get your beauty zzz's—your skin will thank you!
Read More: 
How to Apply Every Type of Foundation for a Flawless Finish
7 Best Face Primers That Will Seriously Change How Your Makeup Wears
5 Translucent Setting Powders That Won't Give You Flashback
Read more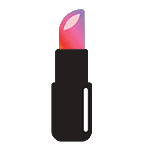 Back to top