This Giorgio Armani Beauty Setting Powder Gives Me a Golden Hour Glow All Day Long
August 12, 2021
If you have oily skin like me, then you know how hard it is to find glow-inducing products that don't contribute to excess shine. Most liquid and cream highlighters make my skin look even shinier and very often cause premature makeup slippage, which — obviously — no one wants. Because of that, I typically go without shimmery, highlighter-esque products, making my makeup look lackluster and, TBH, a little dull. When Giorgio Armani sent over a complimentary sample of the Luminous Silk Glow Setting Powder, which claims to leave behind a lightweight, powdery finish, I couldn't wait to see if it would give me my sought after lit-from-within look without the shine. Ahead, find my thoughts on the luminous setting powder. Spoiler alert: I'm simply glowing.
My Review of the Giorgio Armani Luminous Silk Glow Setting Powder
I've been chasing a glowy finish all summer long and just as I was about to give up, this product arrived at my doorstep. When I opened up the sleek black packaging, I couldn't help but admire the tightly packed powder with tiny flecks of shimmer. After I finished applying my full face of makeup, I dipped a big fluffy brush into the powder and gently swept it across my cheekbones, my Cupid's bow and the bridge of my nose. I took a step back to admire the final look and, wow, was I impressed.
My first takeaway was that the glowy, shimmery powder actually blurred away any indication of existing shine. Usually products with highlighting components make my skin look super greasy, but that wasn't the case here. The powder looked and felt like a second skin, except a second skin that was glowy as heck while also being somewhat matte — something I'm not used to.
My next thought: it was definitely a bit more sheer than I expected. But, because the powder is intended to match the rest of your makeup and lock it in for all-day wear, I honestly didn't mind.
My third (and final) thought: will the glow and shimmer make me look oily in photos? Because of my oily complexion, I often look shiny in photos, especially if I have a product containing highlighter. To put the powder to the test, I took a few selfies with the flash on. When I reviewed the photos, I was ecstatic that the powder not only made me look lit-from-within, but it even eliminated the dreaded shine around my T-zone that usually shows up in photos.
It's safe to say that I'm obsessed with this shimmery setting powder. My skin is radiant and flawless, without the oily shine. I knew I finally got my sought after glow when a stranger came up to me and said, "It's only one in the afternoon but your skin is glowing like it's golden hour!"
Photo Credit: Caitlyn Martyn
Read more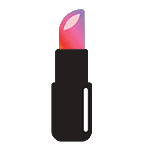 Back to top