Airbrush Makeup Isn't Just for the Pros — Here's How I Did It At Home
October 07, 2019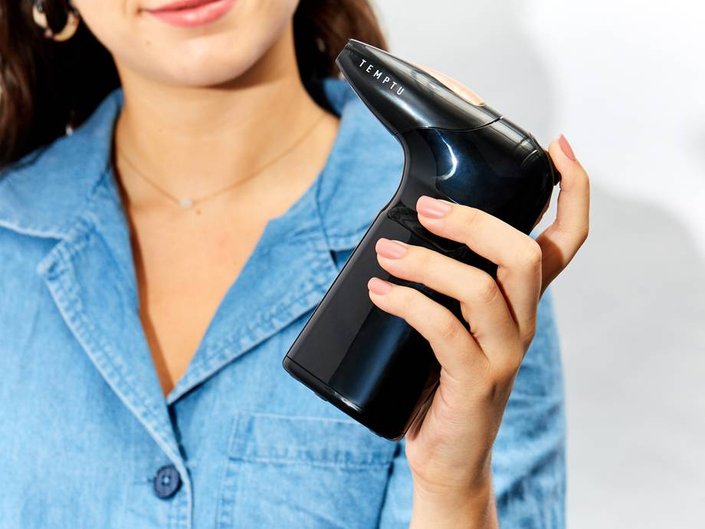 The thought of trying airbrush makeup had never crossed my mind until, well, the moment I was asked to test the Temptu Air — a cordless airbrush makeup system designed for at-home application for airbrush novices like myself. I wasn't exactly sure what to expect, but I had thought the results would give me major pageant makeup vibes — boy, was I wrong. 
When I tried the Temptu Air for the first time, needless to say I was a little overwhelmed, but I inserted a Perfect Canvas Airpod Foundation cartridge (in 4.5C Bisque) and decided to dive right in. I was anticipating the spray to come out heavy, thick and noticeable (and for it to get everywhere), but you actually can't see the stream of makeup at all. Using small circular motions to blend the airbrush foundation onto my skin, I started to notice the makeup was coming out only because my complexion was getting increasingly more even and smoother. Just to see a before-and-after comparison, I only applied the makeup to half of my face and evaluated the results before proceeding to do the other half. The results: flawless — and natural — makeup application that looked like it had been professionally done. 
Once my base makeup was finished (and my mind was completely blown), I decided to give bronzer a whirl. I used a darker foundation shade to bronze the hallows of my cheeks and around my temples. Using the same small, circular motions as before, I blended a light coating of bronzer onto my face before proceeding to blush and highlighter; that part was pretty self-explanatory like the rest. You could even do eyeshadow — if you're feeling so daring — and fill in your eyebrows with a Temptu Airbrow set, complete with brow stencils, but I decided to keep it simple. 
Overall, I was shocked by how quick and easy it was to apply my makeup. The at-home airbrush device is a game-changer, especially for special occasions (hello, birthday parties, holidays and day nights) but also for traveling if you want to pack ultra light and not bring any makeup brushes with you.
The Temptu Air retails for $195, making it a bit of an investment but a good one, especially if you're as obsessed with makeup as I am. While I can't see myself airbrushing my makeup every day, I will definitely be using it again and again this holiday season. 
Read More:
The Best Beauty Advice, According to Reddit Makeup Lovers
How to Use Color Correcting Concealer — And Which One Is Right for You
The Ultimate Guide to Choosing Makeup for Dark Skin Tones
Read more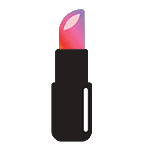 Back to top