We Can Finally See Each Other Smile Again! Here's How to Brighten Your Teeth, According to a Dentist and a Makeup Artist
July 21, 2021
With mask mandates lifting, we are finally able to see each other smile again. But if you were unable to visit the dentist and drank an excessive amount of coffee over the last year (guilty!), your teeth might be looking a little dull. Luckily, there are a variety of affordable, at-home treatments available to whiten your teeth. To learn more about what causes stained teeth and how to safely whiten them at home, we spoke to Dr. Lawrence Fung, a California-based cosmetic dentist. Ahead, find his tips and recommendations for maintaining your pearly whites. Plus, find a pro makeup artist's advice for faking a brighter smile with lipstick.
What Are the Main Causes of Discolored Teeth?
There are two different types of tooth stains — extrinsic and intrinsic. "Extrinsic teeth stains are located on the exterior of your teeth, while intrinsic teeth stains are below the surface and are accumulated within the tooth itself. " says Dr. Fung. Extrinsic stains are usually caused by certain foods like coffee, tea and dark-colored berries and are easier to treat, whereas intrinsic stains are often due to genetics and typically need more powerful bleaching agents, like peroxide to remove. Luckily, both types of stains are treatable with at-home whitening.
Types of At-Home Whiteners
There are a variety of at-home teeth whiteners available from strips and gels to toothpastes. Dr. Fung's first recommendation to patients is to get custom whitening trays, but a more affordable option that he says can be just as effective are whitening strips. We like the Luminex Oral Essentials Certified Non-Toxic Whitening Strips because they use naturally derived ingredients like coconut oil to gently break up stains. When applying the strips to your teeth, make sure to flatten out any air bubbles. "The strips have to adhere tightly to your teeth in order to work properly," says Dr. Fung. "If there are air bubbles, you may end up with a spot that's still stained."
To treat intrinsic stains at home look for stronger treatments that contain peroxide like whitening gels. "Peroxide penetrates the enamel, reacting with the discolored molecules in your mouth, breaking the bonds that hold the stains together," explains Dr. Fung. "This leaves just the healthy white parts of your tooth to display." Whitening products containing peroxide typically come in easily dispensable pens that allow you to paint the agent onto your teeth. We recommend the intelliWHiTE Platinum Pen because it is strong enough to remove deep stains yet gentle enough for the most sensitive teeth. To use the gel pen, simply insert the included mouth guard to hold your lips away from your teeth, paint on the gel and leave it on for 10 minutes before rinsing.
To maintain the results of your whitening treatment, Dr. Fung recommends using a whitening toothpaste. These toothpastes contain mild abrasives that gently whiten the teeth and are oftentimes the best option for people with very sensitive teeth. One that Dr. Fung always recommends to patients is the Hello Sensitivity Relief + Whitening Fluoride Toothpaste because it works to relieve tooth sensitivity thanks to calming aloe and moisturizing coconut oil.
How to Brighten Up Your Smile With Makeup
If you're not totally comfortable with using an at-home whitening treatment, though, makeup can help give you the illusion of whiter teeth. Depending on the shade of lipstick you wear, it can actually make your teeth appear whiter, says celebrity makeup artist Molly R. Stern. "Any shade with a blue undertone will help your teeth look brighter," she says. Try sticking with a cooler pink, burgundy or blue-toned red. One of Stern's favorite blue-toned lipsticks is the Giorgio Armani Beauty Lip Power in Brave.
Read more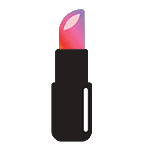 Back to top