7 Brow Gels That Will Give You the Bushy Eyebrows You Deserve
November 06, 2018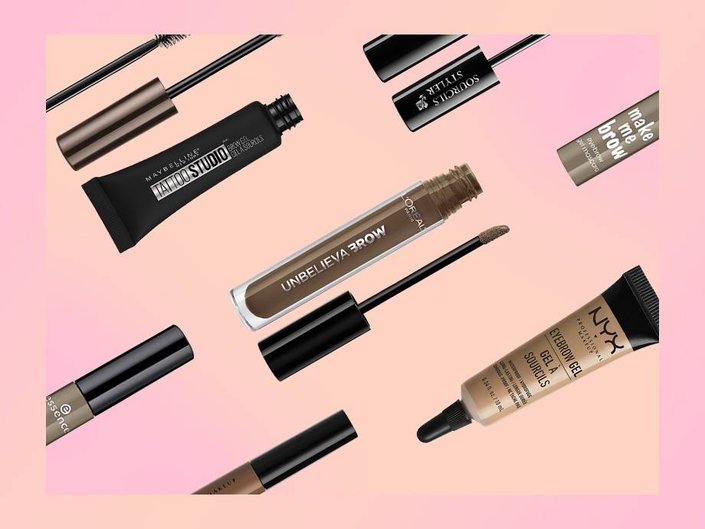 Tinted brow gels are to brows what drive-thrus are to fast food. Sure, you could take the extra step to go inside and collect your sustenance, but having it almost magically appear is that much better. The same goes for tinted brow gels, which deliver color and hold at the same time. These brow gels make eyebrows appear thicker and bushier to help you achieve that enviable I-never-plucked-my-brows look. Ahead, we've rounded up the best brow gels to do just that — from the drugstore beauty buy giving other gels a run for their money to the luxe brow gel that's easy to use and worth every penny.
Peep our eyebrow gel picks, ahead: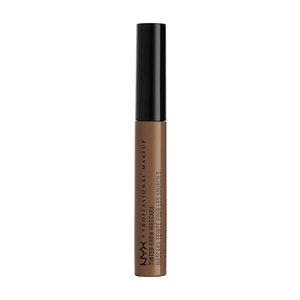 1 / 7
NYX Professional Makeup Tinted Brow Mascara
This drugstore beauty product tames, tints and sets brows — meaning you can use it whether you have an abundance of brow or are trying to fill in sparse hairs. It stays on all day, comes in five flattering shades and can be used to create a subtle or bold finish.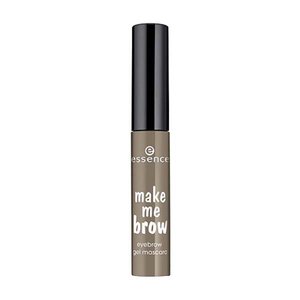 2 / 7
Essence Make Me Brow Eyebrow Gel Mascara
A good brow gel that costs less than $5? Sign us up. The product in question is Essence Make Me Brow, a tinted gel formula with fibers to create the appearance of eyebrow hairs. It colors your brows without making them look blocky and lasts all day. Essentially, it's the answer to your affordable eyebrow gel prayers.
3 / 7
The thin, easy-to-use spoolie is what sets this brow gel apart, making it easy to control. It adds a touch of color to the brow and adds touchable hold which is perfect for those no-makeup makeup days. At $18 a tube, this is definitely a mid-range purchase, but the look and feel has us reaching for our cards anyway.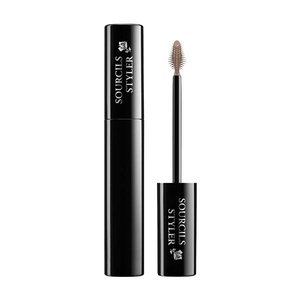 4 / 7
Lancôme Sourcils Styler Brow Gel
Designed to color hair, not skin — this brow gel is ideal for someone who wants the benefit of a brow gel but doesn't want an ultra-dramatic brow. The applicator also makes for a precise finish, the small brush head making it easy to pick and choose where you apply product.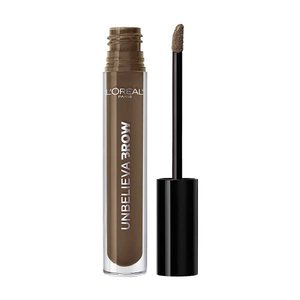 5 / 7
L'Oréal Paris Unbelieva-Brow Longwear Brow Gel
If you're looking for brows you can truly set and forget, try the L'Oréal Paris Unbelieva-Brow Longwear Gel. It's waterproof, lasts up to 48 hours and comes with an angled brush and spoolie for a natural, filled-in look. It's also sweat-resistant, meaning you can sweat to your heart's content and still have bushy brows after. What more could you want?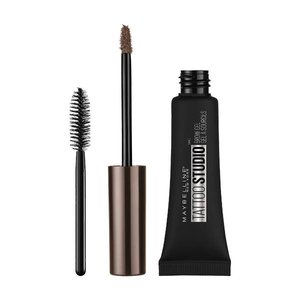 6 / 7
Maybelline Tattoo Brow Waterproof Eyebrow Gel
When Maybelline dropped Tattoo Brow, the internet lost its collective mind, mainly because it promises days-long wear without transferring and instantly bushier brows. It has since stood up to the test of the excitement wave and continues to be a staple in our beauty bags. At $12.99 each, it's a little pricier than other drugstore buys on the list, but the ability to set and forget the brows makes it worth it.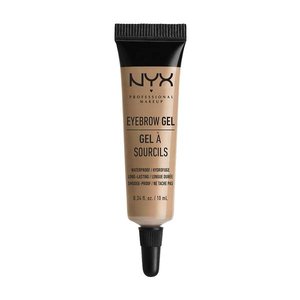 7 / 7
NYX Professional Makeup Eyebrow Gel
Perfect for achieving that insta-brow look, NYX Eyebrow Gel is one of those products you always keep on hand. It's easy to use — just grab an angled brush and apply as you normally would — affordable, and comes in five shades so you can find one that works perfectly for you.
Read more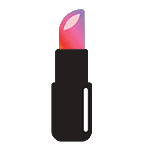 Back to top