7 Beginner-Friendly Brow Products We're Obsessed With
November 14, 2019
A perfectly plucked and fluffed brow is a makeup must — no question. Whether you're in the mood to rock a trendy arch-free brow or aiming for just a slightly sleeker version of your natural shape, choosing the right brow product can make or break your look. If you're new to filling in your brows, the makeup aisle can be a tad overwhelming. To ease you into the life-changing world of eyebrow products, we've rounded up a handful of pens, gels and pencils that are easy-to-use and pretty much foolproof. So, without further ado, hop aboard the eyebrow-bandwagon and find our seven favorite brow products for beginners (or experts!) below. 
Take all the guesswork out of choosing your shade and grab this universal color-matching taupe brow pencil from IT Cosmetics. The color transforms to match your brow depending on the pressure you apply. If your brows are more on the blonde side, swipe lightly. But, if you have a deeper brown brow, lay on the heavy hand. Our favorite part about this pencil is its triangle-shaped tip that makes it easy to define a shape with the pointed end and add fullness and volume with the wide edge.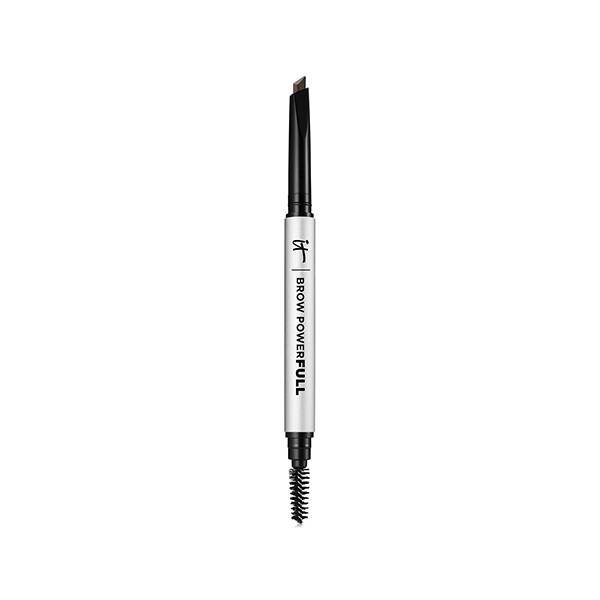 MILK Makeup Kush Fiber Brow Gel 
This tinted gel is one of our all-time favorites. The brush is made up of heart-shaped fibers which deposit product on your brows for a fuller, more-dense appearance. The bristles help ensure that the color is even and flake-free. It definitely has a natural finish that won't have your brows looking to bold or done-up.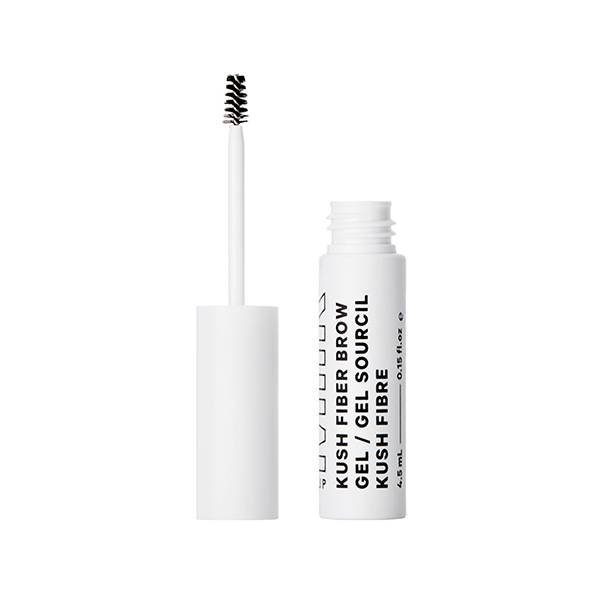 NYX Professional Makeup Fill & Fluff Eyebrow Pomade Pencil 
Want a perfectly blended boy brow? Scoop up the Fill & Fluff Eyebrow Pomade Pencil. This two-in-one pencil lets you create ultra-fine strokes to help fill in and define your brow shape with one end and buff and blend with the other end. It's totally easy to use, works with any brow shape and makes sure your arch stays put all day. It comes in eight shades so you'll be able to find your perfect match.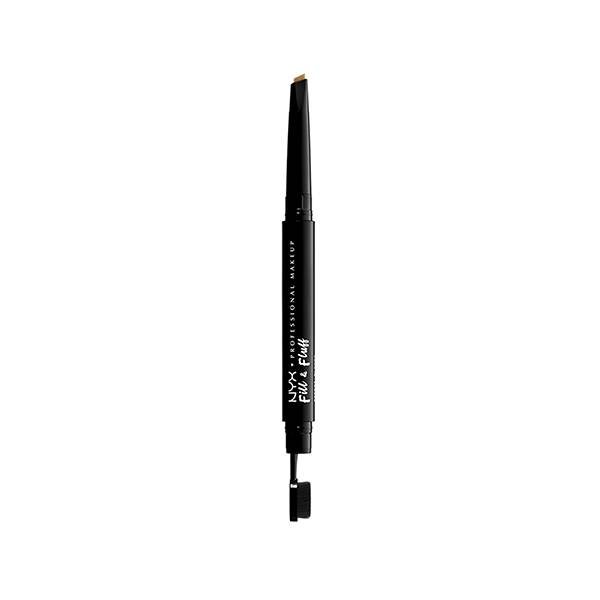 Glossier Boy Brow Grooming Pomade in Clear 
It's a cult favorite for a reason. Glossier Boy Brow is a no-brainer if you want to look super natural. If the rest of your makeup is pretty low-key, this is the perfect option. The clear gel will just give your brows a little extra definition, so you still look like yourself. That being said, we also love this option as finishing touch on top of a brow pencil. It keeps everything in place without the stiffness and conditions your brows at the same time. Swipe it on and head out the door.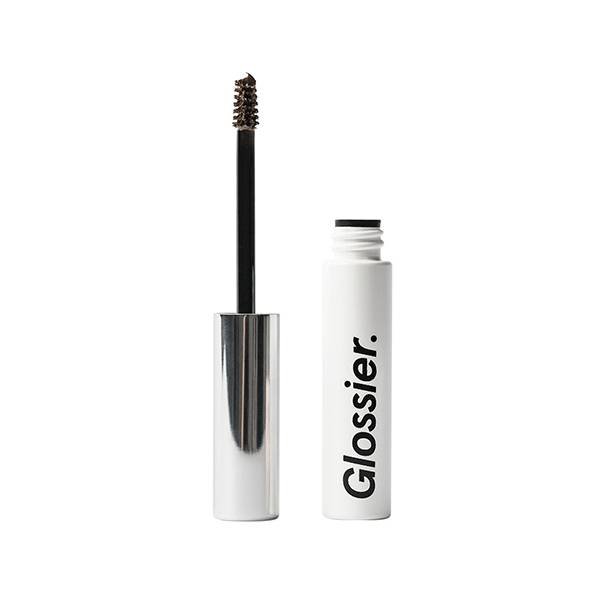 If you fell into the pencil-thin brow trend of the early 2000s, Lime Crime has got your back. Their Bushy Brow Pen comes in five shades and has a super-fine tip that lets you flick — and plump up — your brows to reach new heights. It may take a try or two, but once you master the flick of your wrist, you'll have enviably thick and precise bushy brows. The narrow stokes ensure that you're left with a natural, blended and feathery feel rather than a harsh arch.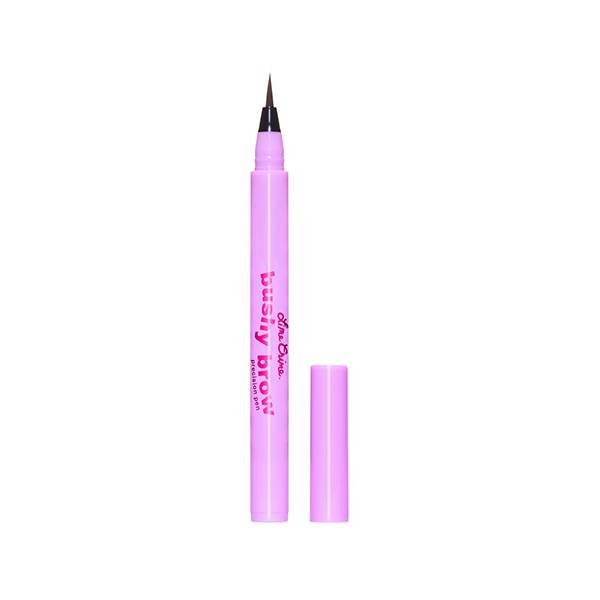 Maybelline New York Brow Ultra Slim Defining Eyebrow Pencil 
We love a good spoolie brush, and Maybelline's Brow Ultra Slim Defining Eyebrow Pencil gives us just that. The spoolie end brushes up the hairs to define shape, while the narrow and break-resistant 1.5mm precision tip can fill in sparse spots. 
L'Oréal Paris Unbelieva-Brow Longwear Waterproof Gel 
Bold brow lovers are going to be in awe of this L'Oréal Paris pick. If you've always envied the intense Instagram-approved brow look, this easy-to-use, sweat-resistant brow gel is for you. The product comes with a separate spoolie and angled brush to help you achieve a sculpted, thick and rich looking brow.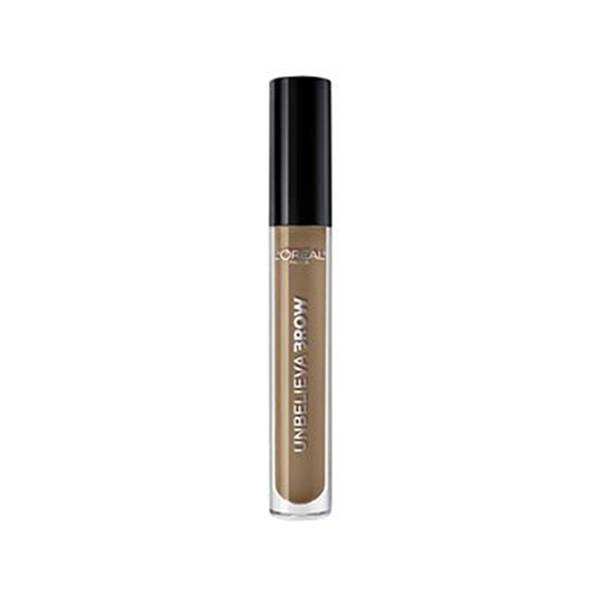 Read More:
The Best Drugstore Makeup Under $15 
6 Male Beauty Vloggers' Favorite Makeup Products 
5 Makeup Products Inspired by Your Tarot Reading