The Best Beauty Advice, According to Reddit Makeup Lovers
October 04, 2019
Unspoken fact: Some of the best makeup advice comes from social media. We consider YouTube our first unofficial teacher for all things beauty (shoutout to the endless archive of makeup tutorials). Instagram is a one-stop-shop for quick updates on beauty news, products and ideas. And Reddit has several community forums dedicated to beauty lovers, where they can unite and ask all of their most-pressing questions, get quality recommendations or even receive feedback on their makeup looks. We scrolled through several of Reddit's biggest makeup pages and pulled out all the best beauty advice that you never knew you needed. Let's get into it, shall we?
Reddit Beauty Tip: Don't Splurge on Mascara
After someone admitted to not knowing where to begin when looking for a new mascara, Beautifulgoryeva helped them come to a fair solution. "Since you should throw out your mascara every two to three months, I don't think it's something you should splurge on." Beautifulgoryeva is right — mascara does have a shelf life of a few months, which is why it makes sense to be mindful when blowing big bucks on this product. That said, while the advice is sound, we will never say no to treating yourself every once and a while to a bougie, luxe mascara.
Reddit Beauty Tip: Blend, Blend, Blend and, Oh Yeah, Blend
When a makeup newbie asked about general makeup tips, Butyouremyannie hit us with these words of wisdom. "Do your makeup in a really well-lit room. Makes a huge difference." The Redditor also said, "Get a good skin-care routine. That made a world of difference for me." And probably the most important tip they shared: "Blend, blend, blend." It sounds so simple, but whether it's eyeshadow, contour or foundation, blending is key to making your makeup look more diffused and natural.
Reddit Beauty Tip: Try This Eyebrow Product for Natural-Looking Brows
And the winner for favorite eyebrow product goes to ... Maybelline New York TattooStudio Brow Tint Pen Makeup. One Reddit user asked about everyone's favorite eyebrow products, and we couldn't agree with Pinotgrigio224 more when they said, "Maybelline has an eyebrow marker that seriously mimics eyebrow hairs pretty accurately. You actually look like you got microbladed! Love!"
Reddit Beauty Tip: Use Baby Shampoo to Clean Your Makeup Sponge
Curious about the best and easiest ways to clean your makeup sponge? Sonyaharper5667 offered this advice: "Baby shampoo works every time. Rub a little on a dry makeup sponge and then keep rubbing and squeezing under the faucet. You may need a little extra on stubborn areas."
Reddit Beauty Tip: Buy Travel-Sized Items
When presented with an issue about expired makeup due to very little use, JoonStuff saved the day and recommended buying minis. It's so simple and makes so much sense, we're not sure why we didn't think about it first. And even if you do indulge in a full beat, it's a great hack when buying gifts for the makeup minimalist in your life.
Reddit Beauty Tip: YouTube. Just YouTube. That's It. That's the Advice
We were touched when a lost partner reached out for makeup advice "to be of more use" to their girlfriend. But then, Lil_Mercy hit us with some real facts when she responded, "YouTube, just YouTube. You will probably find there everything you need." And you know what? She's not wrong. (Though we'd also say Makeup.com is pretty good place to start, too, but we may be biased.)
Reddit Beauty Tip: The Key to a Perfect Smoky Eye? Start With Lighter Colors
When someone cried, "Help me do a smoky eye, please!" Omgsarax came to the rescue and put all of the best advice in one comment. "I like to start with the lightest colors and work my way into my lid with darker colors. Lots of blending all the way through. Also, YouTube videos are a lifesaver."
Reddit Beauty Tip: When All Else Fails, Ask a 5-Year-Old for the Most Honest Makeup Advice
Reddit user mutatus chimed in with this gem: "My daughter was telling me about one of her friend's teachers. She said she knows what she looks like. I asked for her to describe the teacher, and she gave vague descriptions of her. Then she said, 'When she wears makeup she has a lot. She looks glittery. Like she's wearing a lot of powder. A lot of powder. Her face is all white.' I asked if she thought the teacher wears too much makeup and she said 'Oh yes.'" Noted!
Read More:
How to Extend Your Blowout as Long as Humanly Possible
Keep Your Halloween Makeup in Place All Night With These Long-Wear Products
Read more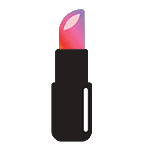 Back to top