3 Tips to Make Your Makeup Look Amazing in Photos
September 27, 2017
We've all been there: You're having a GNO with all your best friends, and your group decides to have a mini photoshoot. You look at the pics only to cringe at the fact that your makeup is wayyyyy too shiny. Instead of relying on Facetune, we chatted with makeup artist (and red carpet connoisseur) Tatiana Donaldson about the hacks she uses to keep makeup looking great in photos. Here's what we learned.
Tip 1: Great Skin is Key
Although seemingly counterintuitive, skincare is key to making your makeup look tip-top in photos. "Skincare is my most important, my most crucial step in the makeup process," says Donaldson. "There's no way that makeup can truly last long and look effortless if you don't have a skin prep – the proper skin prep." She suggests to always prep your skin for makeup by using an essential botanical serum or face oil to ensure the face is supple and plump, ready to take on makeup.
Tip 2: Use the Right Powder
The second key to making your makeup appear great in photos is to use a great powder. "It's important to know what type of setting powder to use," Donaldson says. "Making sure that they don't contain too much talc." She also notes that your makeup can look amazing in person, but when you take a photo it can look totally different. Maybelline FIT Me! Loose Powder is her drugstore go-to for this step.
Tip 3: Less is More
As a true believer in "less is more," Donaldson says you should always tap off your brush when you're applying any kind of powder or highlight. "I like to take the brush and wipe a little off on my hand," she says. "Take some of it off, and then apply it." Mastering makeup that looks amazing in photos requires balance: "knowing that less is more, but also not being too heavy handed in everything that you do," Donaldson notes. And hopefully with this advice, we'll never have to @ our Facetune app again.
Read more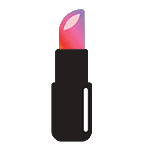 Back to top