6 Pore Sticks That Will Completely Change The Way Your Makeup Looks
August 02, 2018
If you're a makeup enthusiast who hasn't tried a pore stick, we're about to change your life. Made to work well under makeup, these little secret weapons do wonders when it comes to blurring and evening out the skin and hiding every single pore before foundation application. Ahead, find six of our favorite pore sticks and why we can't get enough of each.
1 / 6
It was only a matter of time before this powerhouse drugstore brand came out with an accessible pore stick of their own — and we're so happy they did! The Maybelline Master Blur Stick achieves poreless looking skin at the drop of a hat, and it's super user friendly in application and price point.
2 / 6
The Lancôme Blur + Go Stick does precisely what it claims. It literally makes any crack or crevice *disappear* and will have your skin plumped and ready for makeup or no makeup. This also is one of our favorites because it keeps us shine-free and matte.
3 / 6
Laura Geller Spackle Blur Stick
Spackle Blur by Laura Geller certainly lives up to its name — it excellently mattifies and conceals imperfections leaving the skin plump and primed for makeup. We love how delicate the formula is but also how powerful it is for keeping makeup intact.
4 / 6
Another crowd pleaser, the Milk Makeup Blur Stick does an awesome job at minimizing the appearance of imperfections, and it seamlessly melds into your skin tone instantly. This formula is super rich and creamy, but still leaves a nice weightless finish on the skin.
5 / 6
Dr. Brandt Pores No More Stick
This multi-performance stick is great for all skin types, fine lines and pores alike. It's extremely hydrating, creamy, and does a great job at blurring without feeling to heavy or cakey.
6 / 6
Lottie London Insta Filter Pore Eraser Stick
Last but not least, this Insta Filter Pore Eraser Stick by Lottie London *actually* does make you feel like you're looking at yourself through your iPhone camera. It's super blendable, totally accessible, perfect for when you're on the go and will make you feel like you'll never have to use a photo filter again.
Read more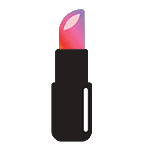 Back to top